Online discourse continues about Harry Styles and gender-neutral fashion
On Nov. 13, Styles posed on the cover of Vogue, making history as the first solo male to ever do so. Despite this accomplishment, the online discussion was largely about the way that he was dressed.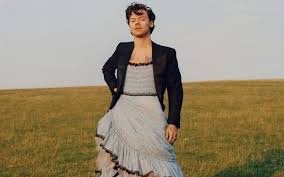 There has been a lot of discussion in the past month about singer-songwriter Harry Styles, a former member of the British boy band One Direction, who is now a famous solo artist. On Nov. 13, Styles posed on the cover of Vogue, making history as the first solo male to ever do so. Despite this accomplishment, the online discussion was largely about the way that he was dressed.
Harry appears in the photo shoot wearing a dress, and many other societally feminine articles of clothing. His photoshoot quickly began to gain traction, causing many to speak both negatively and positively about this bold fashion statement. As a result of this response, Styles told reporters, "To not wear because it's females' clothing, you shut out a whole world of great clothes," he said. "And I think what's exciting about right now is you can wear what you like. It doesn't have to be X or Y. Those lines are becoming more and more blurred."
There was a quick backlash towards his gender-neutral outlook on clothing, especially with Candace Owens, a popular conservative political activist, who tweeted about it only hours later. The tweet read:
"There is no society that can survive without strong men. The East knows this. In the west, the steady feminization of our men at the same time that Marxism is being taught to our children is not a coincidence. It is an outright attack. Bring back manly men."
Although many agreed with Owens, she also received a lot of push-back from the public, especially from those in Styles's Fanbase, which has an overwhelming presence on Twitter, eventually causing #BringBackManlyMen to trend on Twitter. When Owens posted pictures of her from a Playboy photoshoot wearing a suit only two days later, fans decided it was time to use her words against her, by commenting "bring back feminine women" on her post thousands of times.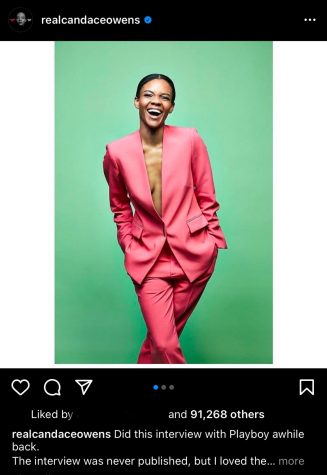 The backlash she received made her resurface on Twitter to shed light on her tweet by saying:
"Since I'm trending I'd like to clarify what I meant when I said "bring back manly men". I meant: Bring back manly men. Terms like "toxic masculinity", were created by toxic females. Real women don't do fake feminism. Sorry I'm not sorry."
Nicole Golub, a sophomore at Hills, strongly disagrees with the way Owens is speaking about masculinity. "There shouldn't be a pure definition of what it means to be masculine. A man can do whatever he wants with his appearance even if it is more feminine," she says. "In my opinion, "manly men" are people like Harry Styles. Those who aren't afraid to show their feminine side and don't care about toxic masculinity are the manliest of all," Golub said.
Fans went on to retaliate against her tweets and found pictures of famous men in dresses and even inspired lots of men to go out and buy dresses in order to show her that they are real men who do not believe in putting labels on clothing.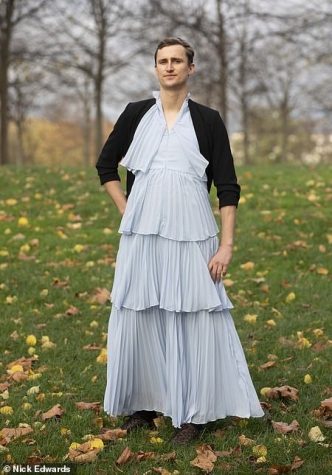 Owens responds by saying that giving her examples of men in dresses doesn't make it any more manly. Harry had not made any comments on the discourse, allowing his fans and people with similar beliefs on gender roles to do the work for him, until December 2nd when he posted on Instagram.
The photo is of him dressed in what society would call a more feminine-like suit, also a photo from his Vogue photoshoot, with the caption "Bring back manly men."
Saya Ross, a die-hard Harry Styles fan and Sophomore at Hills, says, "He's usually a pretty passive person, especially when it comes to social media. He's come such a long way; not only does he feel comfortable enough to dress the way he wants, he also feels confident enough to defend himself."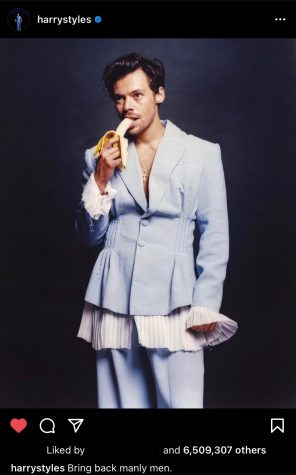 This post was clearly meant in retaliation to Candance Owens' trending tweet, yet Candace had a different interpretation, seeing it as a positive way of getting her message out. She goes on to tweet again:
"When people try to tell me I don't have influence, and then @Harry_Styles dedicates an entire post to my tweet. I inspire global conversation. #BringBackManlyMen Shots fired."
Clearly, this dispute is ongoing, being that its impact goes beyond this feud between Harry Styles and Candace Owens. This subject has been under debate for a long time, and it seems as though it will continue to be a hot topic. Those with strong beliefs in gender norms will keep pushing, and Courageous people like Harry Styles and many others will continue to push back.
Leave a Comment
More from the contributor(s):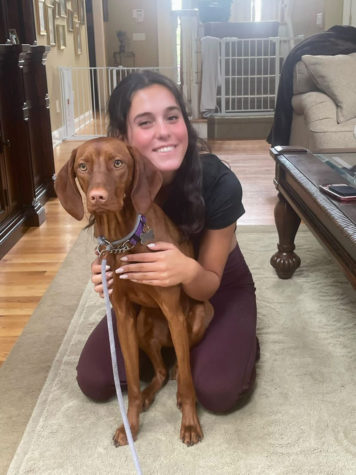 Madison Saks, Opinion Editor
Hills senior Madison Saks is looking forward to being on the Trailblazer staff for her final year. She joined the publication her sophomore year as a staff member and edited for the Opinion section her junior year. This year, Saks is eager to keep editing for the section alongside Anabelle Joukhadarian.

Fun fact: Saks has a rescue dog from Puerto Rico named Goose.