Hills' most anticipated TV shows of 2021
The Trailblazer surveyed the students of Pascack Hills about what shows they are most excited for.
The tumultuous year of 2020 had a lot of major setbacks for many industries and the economy overall, the television industry being one of them. While there were a lot of great shows that came out this year, many were delayed or canceled.
Fortunately, there seems to be more hope for 2021. A lot of shows are returning for another season, and new ones are being greenlit and put into the works as the television industry learns to adapt to the process of filming with the limits of Covid-19.
Some of the shows that are coming back this year include
"Ozark" Season 4,
"The Mandalorian" Season 3,
"Riverdale" Season 5,
"The Umbrella Academy" Season 3,
"The Boys" Season 3,
"Grey's Anatomy" Season 17 (continued),
"Bridgerton" Season 2,
"Dead to Me" Season 3,
"Peaky Blinders" Season 6,
and "You" Season 3.
The Trailblazer surveyed the students of Pascack Hills about what shows they are the most excited for, providing the list of shows above as the options. A large majority of students said they were looking forward to "Stranger Things" Season 4. The production of the season was stopped in March of 2020 due to the pandemic but was resumed in late September 2020.
"'Stranger Things' left us on such a cliffhanger," Hills senior Larissa Aquaviva explained. "It was almost two years ago, so I'm ready to see where the story takes us."
"Stranger Things" has been a huge hit ever since it first aired on Netflix in 2016, so many were disappointed at the unfortunate delay. But the excitement for the next season is at its peak at the moment, and it doesn't look like it's going anywhere but up.
The show that was the second most anticipated was "The Umbrella Academy" Season 3. There isn't an exact date on when the hit comic book to screen series will return, but some are predicting fall 2021 if everything goes smoothly.
When asked about why she was excited for "Umbrella Academy" and "Stranger Things," Hills junior Riley Solomon responded, "I am a huge fan of the cast and both of those shows, and it will be nice to have new seasons to watch!"
Students also had the chance to talk about shows that weren't listed, as there are a plethora of new seasons, shows, and movies being released this year. A few students mentioned the second season of "Outer Banks," which had halted its production during summer and is expected to return in mid-2021; however, nothing has been confirmed yet. Nevertheless, with season one's brimming success, fans are beyond excited for the upcoming release whenever it may be.
"Throughout the beginning of quarantine, the show that kept me most occupied was 'Outer Banks,'" stated Hills freshman Camryn Farber. "I'm very excited for the upcoming new season because even though quarantine was a hard time for everyone, there is a sense of nostalgia I get when watching 'Outer Banks.' It wasn't too long ago, but it's a reminder of a time where I learned to be independent, and most importantly, be grateful for my health, family, and friends."
"Outer Banks" proved to be a massive hit when it first aired, and that trend will mostly continue when the next season aired. Fans are ready to be swept away to the mystery off the shore of North Carolina, despite the wait that they must go through.
Many shows that are returning this year had a major impact on a lot of people. Whether it was for the joy of a good story, the emotions that it evoked, or the fun of watching it with friends, the wonderful experience of all of these things will continue as the year goes on and more TV shows are released, planting a small seed of hope for 2021.
Leave a Comment
More from the contributor(s):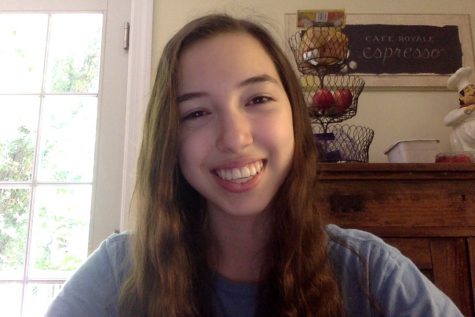 Darcy Bergstein, Arts and Entertainment Editor
Hills senior Darcy Bergstein is looking forward to her second year as a member of the Trailblazer. Before she became an Arts and Entertainment Editor, Bergstein wrote articles for the section as a staff writer. She is excited to edit for Arts and Entertainment alongside Kaitlyn Verde and write more articles in her final year at Hills.

Fun fact: Bergstein's favorite T.V. shows are "Breaking Bad" and "Mad Men."