2021 Grammys highlights and winners
"I think the opening performances really captivated the audience well," said junior Kailani Perez.
The 63rd annual Grammys award show took place last Sunday, March 14, in Los Angeles, California.  Even though there was no live audience this year other than the performers, the show still presented memorable performances from some of the most popular names in music today.
Harry Styles opened the show by performing Watermelon Sugar, one of his most well-known songs off of his latest album, "Fine Line." Styles also won his first Grammy award last weekend for best pop solo performance for Watermelon Sugar.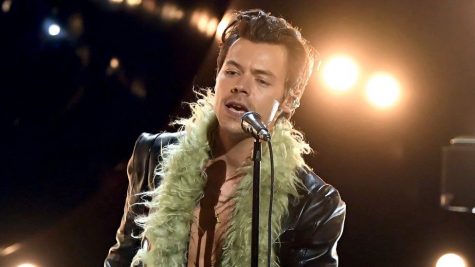 Following Styles' opening performance, the seven-time Grammy-winning pop star, Billie Eilish took the stage to perform the song, Everything I wanted, which also won Eilish Record of the Year.  Eilish also won "Best Song Written for Visual Media" for her song No Time to Die (from No Time to Die).  
"I think the opening performances really captivated the audience well, and all the awards were well earned.  However, all of my favorite moments of the night were later on in the show when Megan [thee Stallion] and Cardi B performed," said junior Kailani Perez.  
Megan thee Stallion was also a very successful artist at the Grammys this year.  The singer was nominated for four Grammys this year and won three ("Best New Artist", "Best Rap Song", and "Best Rap Performance"). The singer also sang several songs live for the first time, including her single, Body, Savage which she performed with Beyonce, and WAP, with Cardi B.  
Another successful artist of the night was Dua Lipa, winning her third Grammy this year for Best Pop Vocal Album for Future Nostalgia.  The singer also performed two of her songs, Levitating and Don't Start Now.
Along with Dua Lipa, pop artist Taylor Swift took home the title of "Album of the Year" for Folklore, an album she wrote during the Covid-19 shut down last spring.  The songwriter also performed a medley of three songs.  Two were well-known songs off of the award-winning album called Cardigan and August; and the third was off of the sister album of "Folklore," "Evermore," called Willow.
One of the most memorable moments of the night was when pop and R&B singer, Beyonce, took home her 28th Grammy during this show which set records.  With her 28 Grammy wins and 79 nominations, she is now the number one most awarded female artist of the Grammys. In addition, she is ranked number two between male and female artists. 
"I think that this year specifically was a perfect time for her to win this award.  With everything going on right now, it was a really great moment to see such a successful and influential woman in the music industry be given this title and then use her acceptance speech to uplift other people with her success" said junior Dream Maywether.  
Most other Grammy awards in history are remembered along with their lively audiences that encourage every award and performance; however, the 2021 Grammys will most likely be remembered for its lack thereof.  However, the lack of a present audience did not impede a successful show filled with talented performances and awards.  
Leave a Comment
More from the contributor(s):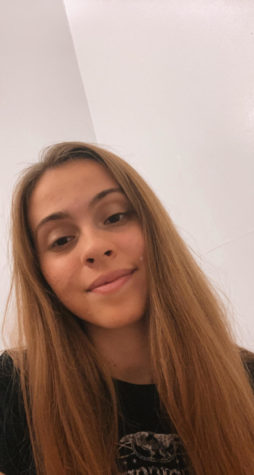 Justine Marinkovic, Editor-in-Chief
Hills senior Justine Marinkovic is very excited to be involved with the Trailblazer for her fourth year.  She is one of the Editors in Chief for the 2021-22 school year. She was an editor for the Arts & Entertainment section for two years before she made the transition to Editor in Chief.