Most anticipated movies of fall 2021
From science fiction to fantastical to psychological thriller, these films will gage how the cinematic year of 2021 finishes. 
With summer 2021 coming to a close, a new line of films are highly anticipated by their respective audiences. From science fiction to fantastical to psychological thriller, these films will gage how the cinematic year of 2021 finishes. 
Youtube
After more than 20 years since "The Matrix" first came out, the fourth installment in the franchise is "The Matrix Resurrections," due to come out on December 22, 2021. 
It isn't a continuation of the storyline, but also not a prequel. Fans theorize it takes place in an entirely different timeline. 
"I'm excited to see how the sequel branches off from the previous trilogy," Hills senior Alan Zhang said. "The obvious theory is that this takes place in the seventh Matrix, but it seems it'll take a different route from the sixth Matrix that the original movie focused on."
"Resurrections" contain some of the same characters from the past movies such as Neo (Keanu Reeves) and Trinity (Carrie-Ann Moss), but also new ones played by various actors, two of them being Pryanka Chopra and Jessica Henwick. 
Youtube
Disney's next animated film to come out is "Encanto" on November 24, 2021. It's a fantastical tale that takes place in Colombia.
The story begins with a family that lives in a magical house called "Encanto," where everyone in the family is granted a magic power except Maribel, the main character. When the house's in danger, Maribel must go on an adventure to save the Encanto and her family's magic.
The film's cast stars Stephanie Beatriz as Maribel, Diane Guerrero as Isabela, Wilmer Valderrama as Agustin, and more. The songs are written by Lin-Manuel Miranda, also known for "Hamilton" and "In the Heights." 
Youtube
"Dune," due to come out on October 22, 2021, is the remake of the 1984 movie of the same name. The story is based on the book, "Dune," by Frank Herbert, a science fiction novel.
The film takes place in the distant future filled with giant sandworms, deserts, interstellar societies, and more. Science fiction fans are interested to see this first part of a two-part series.
"Dune: Part 2" is confirmed, as director Denis Villeneuve only agreed to direct the movie if the story was split into two parts. 
Starring Timothée Chalamet (Paul Atreides), Zendaya (Chani), and more, "Dune" has fans intrigued on how Villeneuve is going to bring to life this iconic tale. 
Youtube
Edgar Wright has established a secure spot in the film industry with films such as "Baby Driver," "Scott Pilgrim vs. the World," "Hot Fuzz," and more, his next piece being "Last Night in Soho," coming out on October 29, 2021.
A psychological thriller that jumps between modern times and the 1960s, "Last Night in Soho," introduces a new era of Wright's films, as he's never dipped into the thriller genre before.
Anya Taylor-Joy, most notable for her role as Beth Harmon in "The Queen's Gambit," takes the starring role alongside Thomasin McKenzie. This'll be the first time the two actresses are working together.
"I'm ridiculously excited for Last Night in Soho," Hills senior Sara Galbraith expressed. "Psychological horror is one of my favorite genres, so I'm extremely excited to see a director as talented as Edgar Wright put his own spin on it. Plus, it has Anya Taylor Joy, who you just can't go wrong with… she's amazing."
This new season of movies shows the variety of what will come out in the next few months, and the high expectations the film community has for this lineup.
Leave a Comment
More from the contributor(s):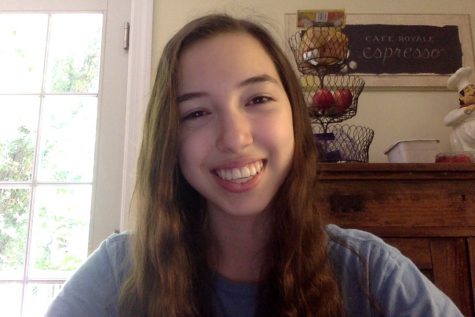 Darcy Bergstein, Arts and Entertainment Editor
Hills senior Darcy Bergstein is looking forward to her second year as a member of the Trailblazer. Before she became an Arts and Entertainment Editor, Bergstein wrote articles for the section as a staff writer. She is excited to edit for Arts and Entertainment alongside Kaitlyn Verde and write more articles in her final year at Hills.

Fun fact: Bergstein's favorite T.V. shows are "Breaking Bad" and "Mad Men."