Streaming services continue to cause decline in the movie theater industry
Streaming services have risen dramatically in popularity over the past few years. And with new platforms such as Paramount+ and Apple TV being recently introduced, that popularity will continue to increase.
These services give the watcher limitless possibilities with what they can watch: movies and TV shows from all around the world and from every decade. It's convenient and simple. 
However, the streaming industry becoming more powerful is draining the movie theater industry. People would rather watch movies in their homes than go to a movie theater.
This happens even more now when streaming services are simultaneously releasing movies in theaters and streaming them, such as Dennis Villeneuve's "Dune" on HBO Max. Because of this, people are wondering: are movie theaters doomed?
Covid-19 started the decline of movie theaters; it wasn't safe for people to go see movies, so they would watch them at home. But even with the cinemas opening up again this year, there is a wide gap between the number of people who went to theaters before the pandemic and how many do now.
In 2019, approximately 1.2 billion movie tickets were sold worldwide. In 2021, about 440 million tickets were sold. The world is beginning to recover from the pandemic, but these numbers also inquire how much movie theaters will recover, if they do at all. 
Even with the vaccine being introduced and society making an approach towards normalcy, the number of people going to movie theaters shows how much Covid-19 combined with streaming services have left a huge dent in the industry. 
The movie theater means different things to different people. Some are upset that movie theaters are as successful as they used to be.
"I'm kinda sad this is happening," Hills senior Alan Zhang said, "The theater is the pinnacle of the movie-going experience. And to get rid of it is a shame."
On the other hand, some people are indifferent to movie theaters and their experience, and prefer to use streaming services because of their convenience and availability.  
"I don't really think it matters that this is happening because I don't think going to the movie theaters is necessary to having a good experience," Hills senior Maggie Chua stated. "At least with streaming services you can watch movies any time you want and in the comfort of your own home."
Despite conflicting opinions on the movie theater industry, there will be a continuous decline due to the rising popularity of streaming services. As they continue to gain more movies and TV shows, however, only time will tell how much longer the big screen will survive. 
Leave a Comment
More from the contributor(s):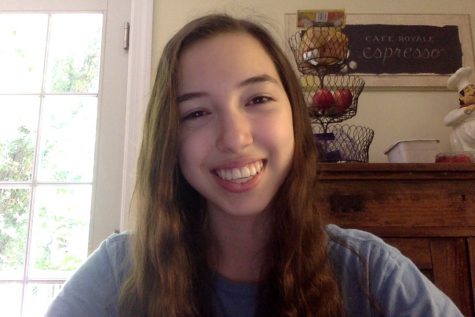 Darcy Bergstein, Arts and Entertainment Editor
Hills senior Darcy Bergstein is looking forward to her second year as a member of the Trailblazer. Before she became an Arts and Entertainment Editor, Bergstein wrote articles for the section as a staff writer. She is excited to edit for Arts and Entertainment alongside Kaitlyn Verde and write more articles in her final year at Hills.

Fun fact: Bergstein's favorite T.V. shows are "Breaking Bad" and "Mad Men."