Colleen Hoover's "It Starts with Us"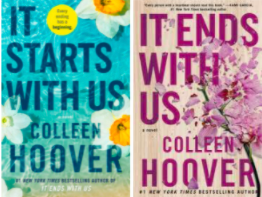 On August 2, 2016, American author Colleen Hoover published her novel It Ends with Us. The book follows the story of a girl named Lily who has just graduated from college and is ready to start a new chapter in her life. Soon after, she meets a boy, Ryle, and instantly falls for him. However, things get complicated when the first boy she fell for, Atlas, shows up. The book follows the ups and downs of her relationships with the two men and the challenges they face along the way. 
The book has since been an extreme success, holding the title of Goodread's Choice Awards Best Romance Novel and being called a "brave and heartbreaking novel that digs its claws into you and doesn't let go, long after you've finished it" by New York Times bestselling author, Anna Todd. Along with being recommended by multiple accounts on the Tiktok page, 'Booktok,' the novel is gaining more popularity now than ever. 
"I thought it was really good" Saya Hamazaki, a freshman at Hills stated, "[I feel] like the ending brought it all together and it was really touching too." 
Many have agreed that It Ends with Us is much more than a fluffy romance novel. It is a book that deals with serious topics and shows readers what is healthy in a relationship and what is not. The novel illustrates a story of a domestic violence survivor trying to find the strength to make the correct choices in complicated situations.
"I find that reading this book gave me a better understanding of domestic abuse and what people potentially go through daily," states Hills sophomore, Jillian Fleishman, "I believe that if someone who is experiencing that pain reads this book it may give them the courage and support they need to cut that part of their life out." 
"I really like it," Julianna Ciaudelli, a Hills freshman, also commented. "I think it had some great characters and a great message." 
After six years of the novel being released, Hoover had listened to her fans' feedback; and, on February 11 had announced a prequel to It Ends with Us, which has since been said to be published on October 18, 2022. 
The prequel, It Starts with Us, has been described to follow Lily and Atlas's relationship before Lily had left for college and Ryle was even in the picture. 
"I definitely plan on reading it [because] I want to see…what Lily and Atlas's relationship [was like before]" Saya Hamazaki answered excitedly. 
"I am very excited, and I have already pre-ordered [the book]." Julianna Ciaudelli added.
Based on these responses and many more reactions from fans of Hoover, the prequel will be anxiously awaited by many and read by thousands. Based on the author's other books and past works, it has been almost universally agreed that this prequel will not disappoint and will live up to all its expectations. 
If the description of the prequel has caught your attention, you are able to re-order the novel at Amazon (https://www.amazon.com/Starts-Us-Novel-Colleen-Hoover/dp/1668001225) or Barnes and Noble (https://www.barnesandnoble.com/w/it-starts-with-us-colleen-hoover/1140993653).  Get ready to eagerly await Lily and Atlas's past at your doorstep! 
Leave a Comment
More from the contributor(s):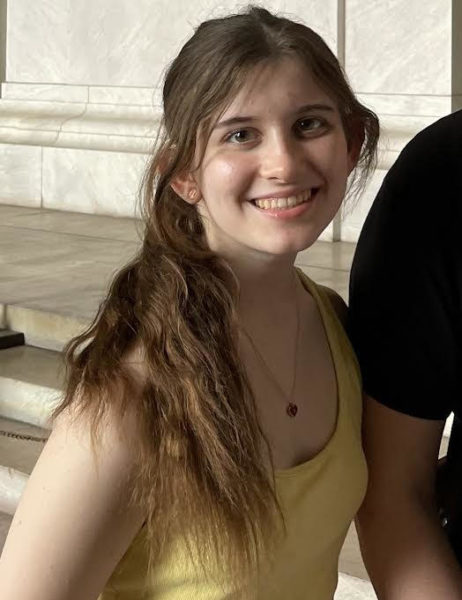 Rily Alexander, Life & Style Editor
Hills junior Rily Alexander is excited to be a part of the Trailblazer for another year. She joined the publication her freshman year as a staff writer and edited for the Arts & Entertainment section her sophomore year. This year, Alexander is looking forward to covering trending topics for the Life & Style section alongside Sammy Lazar.

Fun fact: Alexander enjoys learning new skills and is currently learning American Sign Language.