Pascack Hills concert band attends competition for the first time in three years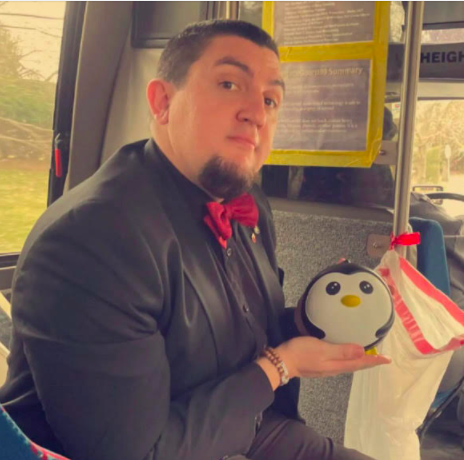 In March of 2019, the Pascack Hills Concert Band had attended a band competition. That was the last time they would go to a competition for a while; the next competition they had scheduled the year after was cancelled due to COVID-19 shutting the school down a week prior. 
After three years, the band had their chance again, as they performed at Parsippany Hills High School for the band competition. The two pieces they played were "Sono di Volare" by Christopher Tin and "Midnight on Main Street" by Brian Balmages.
Both pieces were challenging and took a lot of work, but they all paid off when the band was able to play together at a competition after so long.
"The competition was such a great time. It felt great to be a travelling band again and to perform outside of the Hills auditorium," said Pascack Hills Band Director Ryan Dore. "Sharing our music with the community and other schools is such a fun experience. After three years I was nervous to be on a different stage again, but once I gave the downbeat, it all settled in. Performing is such an important part of what we do in the music department and to get to do that again was truly special."
The band was able to perform at the Winter Concert earlier this year, but being able to perform for judges and get feedback was something everyone missed. They were scored on a point system, receiving the highest score the ensemble had ever gotten from a competition.
"It was a nice experience after not being able to play in front of a crowd, and the nerves right before we played," Hills senior and piccolo/flute player Kelly Quinn explained. "It was a really good experience to go see other bands as well."
Playing at the competition like the band did three years ago showed the progression the world of music has made. Despite being shut down for so long, music and the performing arts are starting to come back and prevail. This performance was another huge step in that direction and created a sense of hope towards normalcy. 
"I am so proud of the band for what they have accomplished," Dore continued. "After three years away from the spotlight I was glad to hear that the competition was going to resume this year."
The band felt a sense of comradery and victory from this performance. Not only because of the score, but of the sheer joy of being able to play together.
"There was a lot to prepare for, musically the band rose to the challenge and I am very proud that we received our highest rating ever! Coming back into competition and doing so well speaks to how hard the band has been working, in rehearsals and in our lessons together. Bravo to all!" 
This was a major milestone for the Pascack Hills Concert Band and they plan on continuing to attend more competitions in the years to come.
Leave a Comment
More from the contributor(s):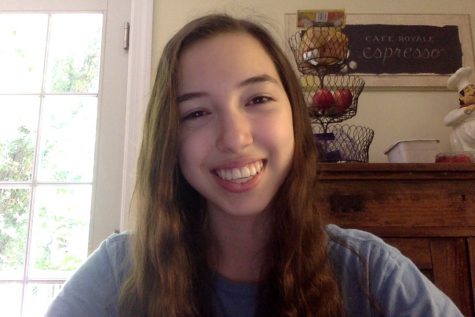 Darcy Bergstein, Arts and Entertainment Editor
Hills senior Darcy Bergstein is looking forward to her second year as a member of the Trailblazer. Before she became an Arts and Entertainment Editor, Bergstein wrote articles for the section as a staff writer. She is excited to edit for Arts and Entertainment alongside Kaitlyn Verde and write more articles in her final year at Hills.

Fun fact: Bergstein's favorite T.V. shows are "Breaking Bad" and "Mad Men."