Will Smith slaps Chris Rock live at the Oscars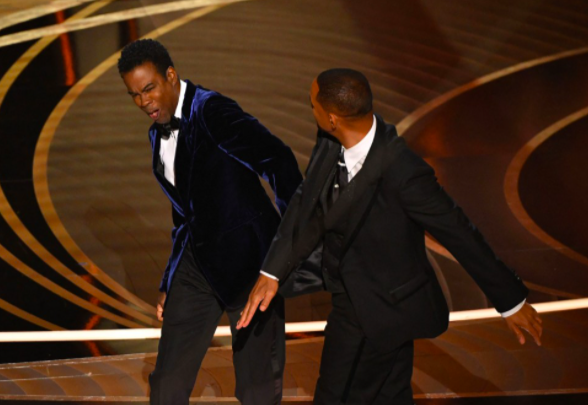 One of, if not the most shocking event in all of Oscar history occurred last Sunday night. Will Smith, Oscar nominee, attacked Chris Rock on stage for making a joke that was taken offensively.  
It all started when Chris Rock was about to present the nominees for best documentary. Before he went into the nominees, he made several jokes, including ones about individuals present at the award show. He made a joke about Jada Pinkett Smith, Will Smith's wife, which angered Will Smith.
He says, "Jada, I love ya. G.I. Jane two, can't wait to see it". Pinkett Smith was clearly annoyed with the joke, While Will Smith was seen laughing. 
The joke refers to the movie G.I. Jane, in which the main character has a bald head. This was poking fun at Pinkett Smith's lack of hair after her diagnosis of alopecia.  
The reason this joke was so poorly received is because she has a disease, Alopecia. This causes hair loss to occur. However, it still isn't clear whether or not Rock knew this before making the joke. 
After Smith noticed his wife hadn't found the joke funny, he got up on stage during the live broadcast and slapped Rock across the face. 
The full audio was censored on Youtube. However, it happened to be uncensored in Australia. The audio showed Rock going, "Wow, wow… Will Smith just smacked the s**t out of me".  
To which Smith replied, "Keep my wife's name out of your f***ing mouth!"
Rock, looking at the audience, goes: "That was the greatest night in the history of television" before continuing with the nominees. 
Celebrities like Denzel Washington and Tyler Perry, were seen comforting Smith during the commercial break. 
Everyone was shocked by what they had just witnessed. Some at first believed it was a skit, which they quickly realized it wasn't. 
Rock revealed that he will not be filing a police report or pressing charges against Smith but that The Academy announced openly after the event that they were unhappy with Smith's outburst.
Rock released a statement where he said if he changes his mind, "LAPD will be available to complete an investigative report."
CNN reports that the Academy will "initiate 'disciplinary proceedings' against Will Smith" since he was asked to leave the award show after he attacked Chris Rock and refused to comply.  
Will Smith ended up winning the Oscar for Best Actor for his performance in King Richard. He cries through his acceptance speech, not mentioning Chris Rock directly, but apologizing to the academy. 
"I want to apologize to the Academy, I want to apologize to all my fellow nominees. This is a beautiful moment, and I'm not crying for winning an award. It's not about winning an award for me, it's about being able to shine a lot on all the people… and the entire Williams family. Art imitates life. I look like the crazy father, just like they said about Richard Williams. But, love will make you do crazy things."
The Academy responded to the events via twitter saying that they do "not condone violence of any form" and they made it clear that the night should be about the winners. 
However, the smack was all social media could talk about. Memes were being rapidly made after the event. One Hills sophomore said, "On Monday literally everyone was talking about it."
It seems as if everyone has a different opinion on who they think was in the right in this situation. What do you think? Are you team Smith, Rock, or somewhere inbetween? Censored versions of the altercations can be found all over social media and outlets such as Youtube. 
Leave a Comment
More from the contributor(s):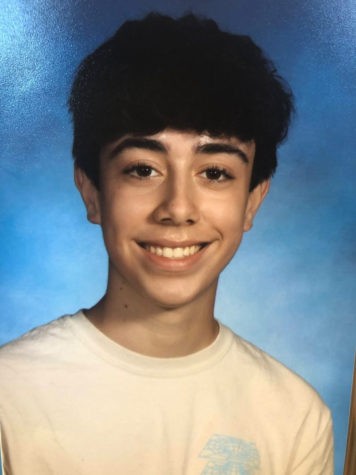 Sam Goldstein, Life & Style Editor
Sam Goldstein is a junior at Hills. He joined the Trailblazer his freshman year as a staff member and has written articles for various sections over the past two years. This year, Goldstein is excited to be a Life & Style Editor with Rebecca Lovett.

Fun fact: Goldstein's favorite T.V. show is "Stranger Things."