Return to "The Hunger Games" with 2023 movie prequel
Fans will be able to watch the movie in theaters on Nov. 17, 2023.
Welcome back, tributes! During CinemaCon on April 28, Lionsgate released a teaser for the newest 'Hunger Games' installment titled Ballad of Songbirds and Snakes. Now, fans will be able to watch the movie in theaters on Nov. 17, 2023.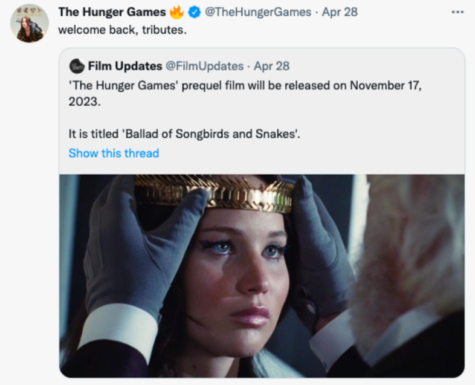 What is this film based on? Author Suzanne Collins transported readers back to the beloved universe of Panem with a new novel, The Ballad of Songbirds and Snakes, in May of 2020. Before the book was released, Lionsgate announced plans to bring the story to the screen. 
The prequel takes place decades before the story of Katniss Everdeen, the memorable girl from District 12. In The Hunger Games, teenagers are chosen to fight to the death through a lottery as punishment for a previous rebellion. The original dystopian trilogy was a world-wide success, and the movie adaptations were major blockbusters. 
Fans have previously seen Coriolanus Snow as a cruel, tyrannical president – this new installment, however, reveals a softer side of him. Eighteen-year-old Snow is chosen to mentor a spirited girl named Lucy Gray Baird in the 10th annual Hunger Games. Amid this world of wealth, power, and constant downfalls, he is now seen as the main protagonist willing to sacrifice it all for his family. 
The story unfolds as Snow is forced to choose between his career and his heart, revealing just how far someone will go to obtain fame and fortune. It also dives into the origin of the games themselves and his integral part in changing the world of Panem as we know it. 
The novel is filled with action, forbidden romances, and countless plot twists that will surely be interesting to watch unfold on the silver screen. Production will begin later this year and casting has yet to be announced, but soon, according to the teaser, "the world will discover who is a songbird, and who is a snake."
The Hunger Games franchise is one of the largest in the film industry and has earned more than three billion dollars worldwide. After the successful release of the first four films, eager fans will have to wait and see if this will live up to the same standards. Hopefully, the odds will be ever in their favor.
Leave a Comment
More from the contributor(s):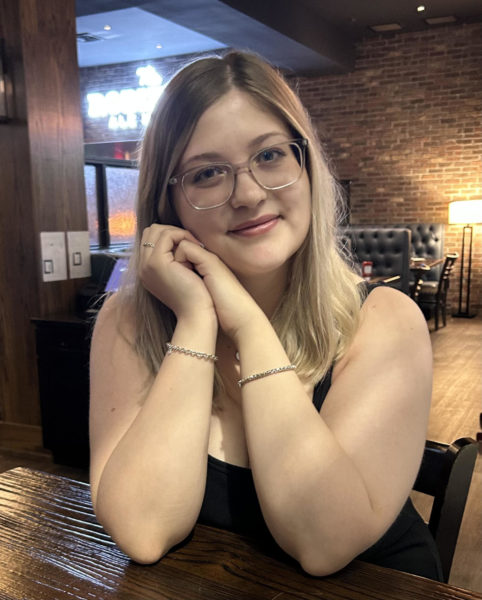 Kaitlyn Verde, Editor-in-Chief
Kaitlyn Verde is a senior at Hills. She joined the publication her freshman year as a staff writer and edited for the Arts & Entertainment and School News sections her sophomore and junior years, respectively. This year, Verde is excited to be the Trailblazer's Editor-in-Chief alongside Olivia Ge and report for the community with Hills Pride.

Fun fact: Verde enjoys reading in her free time, and her favorite book is "The Invisible Life of Addie LaRue."