Movies and shows coming this May
Take a look at movies and T.V. shows that will be premiering in May.
Covid-19 has put a halt to production on a lot of T.V. shows and movies. But, it seems as if now these projects are finally starting to come out. So what can we expect to see this May?
Marvel's "Moon Knight" Finale, May 4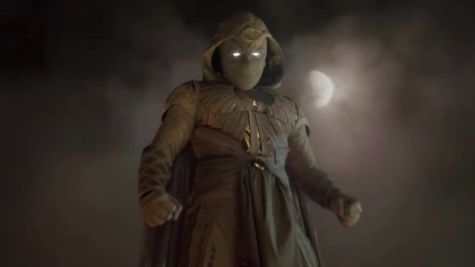 Marvel's newest Disney+ show, "Moon Knight," starring Oscar Issac, airs its final episode on May 4th. The show follows Steven Grant, a gift-shop employee, who seems to not fully know what is going on in his own life. He wakes up in places he didn't fall asleep in. Steven realizes he has a dissociative identity disorder and his body is shared with Marc Spector, a character determined to investigate what certain Egyption gods are up to. 
"The Circle," May 4
The popular Netflix reality T.V./game show returns for its fourth season on May 4th. This show follows a group of strangers who are isolated and can only communicate through "The Circle." However, these strangers can either enter the game as themselves or claim to be someone completely different.
Doctor Strange in the Multiverse of Madness, May 6
After messing with the multiverse in Spiderman: Far from Home, Doctor Strange (Benedict Cumberbatch) seeks out the help of the Scarlet Witch, Wanda Maximoff (Elizabeth Olsen), and Wong (Benedict Wong). Marvel seems to be keeping most of the plot under wraps, but from trailers, it looks like quite the wild ride. 
Pascack Hills sophomore Sammy Lazar said, "I'm really excited to see the movie on opening night. I can't wait to see how the plot unfolds."
"Candy," May 9
A new show is coming to Hulu! The series consists of five episodes, each one coming a day after the previous. The show is from the people behind The Act. It's a new true-crime show starring Jessica Biel. She plays Candy Montgomery, a normal 1980 housewife/mother who seemed to have it all. That is, until she was accused of murdering her neighbor Betty Gore (Melanie Lynskey).
Firestarter, May 13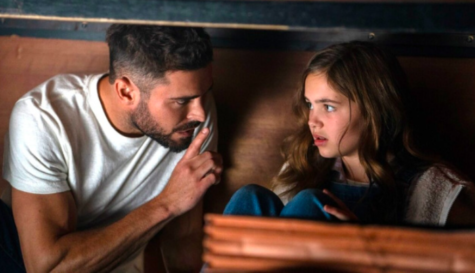 This movie is a reiteration of Stephen King's "Firestarter" starring Zac Efron and Sydney Lemmon. They're parents to their daughter Charlie (Ryan Kiera Armstrong). They've been on the run for over a decade to try and hide their daughter from a federal agency who wants to abuse Charlie's ability to create fire. 
Downton Abbey: A New Era, May 18
The second Downton Abbey movie is coming out this May! It's about the Crawley family who is traveling to the South of France in order to unveil the truth behind the widowed countess's recently inherited villa.
Chip 'n Dale: Rescue Rangers, May 20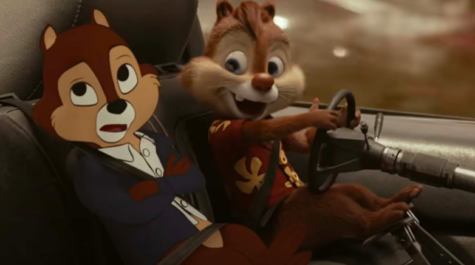 A new movie coming to Disney+ based on two iconic Disney characters, Chip and Dale. The movie takes place 30 years after Chip and Dales show "Rescue Rangers" ends. Chip goes on to be an insurance salesman while Dale had something called the "CGI surgery" in hope it would help him relive his past. When someone from their old show goes missing it leads Chip and Dale to team up in order to save their friend. After watching the trailer for this movie it looks like a "Who Framed Roger Rabbit" style movie, with its mix of animation and real footage. 
"Obi-Wan Kenobi," May 27
This fan favorite character is making his return to the Star Wars universe on Disney+. The series will follow ten years after the events of "Star Wars: Revenge of the Sith." All we know so far is that there will be six episodes and the show follows the consequences of Anakin Skywalker (Hayden Christensen), his apprentice and former friend, turning to the dark side.
"Stranger Things 4 (Part 1)," May 27
The most popular Netflix series returns for its fourth season! After the long wait, due to the pandemic, the show is finally coming out. This season, Netflix decided to split up the series differently. There will be two parts, part one coming out on the 27th and part two coming out on July 1. Part one will consist of five episodes that will be over an hour long. Part two has four episodes, also the same length. The season picks up six months after the events of Starcourt. Eleven (Millie Bobby Brown), Will (Noah Schnapp), Jonathan (Charlie Heaton), and Joyce (Winona Rider) are navigating their new life in California. Back in Hawkins, it seems as if the Upside Down hasn't truly been defeated and a new monster is rising.
The Bob's Burgers Movie, May 27
The popular TV show, "Bob's Burgers," is now getting its own movie on the big screen! The movie starts after a giant sinkhole emerges right in front of Bob's Burgers, ruining any hope that customers will come to their restaurant. Bob (H. Jon Benjamin) and Linda Belcher (John Roberts) are frantically trying to think of solutions to keep their business running. The kids, Louise (Kristen Schall), Tina (Dan Mintz), and Gene (Eugene Mirman) try to uncover the truth to help keep their family's restaurant in business.
Top Gun Maverick, May 27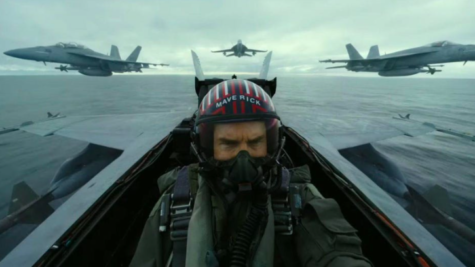 This classic from the 80's is finally coming back. This movie has been pushed back a whole lot of times. Originally it was supposed to be released on July 12, 2019. They pushed it back to June 26, 2020 and then later pushed it forward to June 24, 2020. However, due to the pandemic this movie has been delayed four more times. It's finally set to come out this May on the 27th. The movie follows Pete Mitchell (Tom Cruise), who had served over 30 years as one of the Navy's top pilots, and is now training new graduates for a special mission. 
Leave a Comment
More from the contributor(s):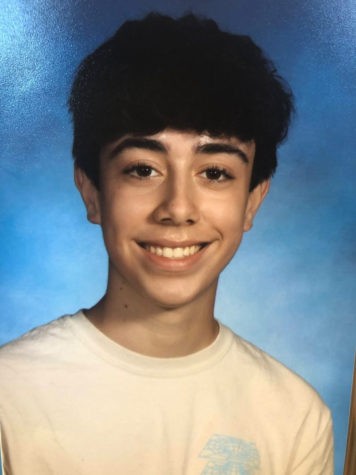 Sam Goldstein, Life & Style Editor
Sam Goldstein is a junior at Hills. He joined the Trailblazer his freshman year as a staff member and has written articles for various sections over the past two years. This year, Goldstein is excited to be a Life & Style Editor with Rebecca Lovett.

Fun fact: Goldstein's favorite T.V. show is "Stranger Things."