Favorite Book of the Month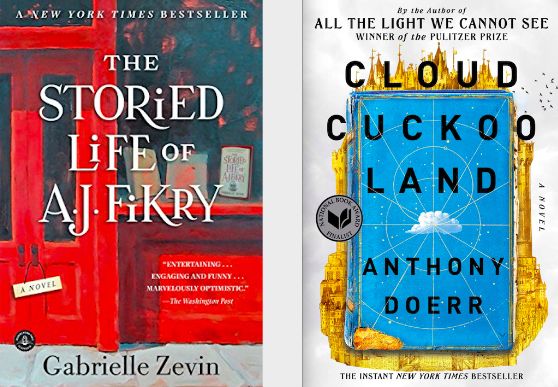 Cloud Cuckoo Land by Anthony Doerr and The Storied Life of A.j. Fikry by Gabrielle Zevin both share one big similarity, that being the fact that they both hold the title of Mrs.Rossi's favorite books.
"There are a few books I wish I could read again for the first time, and I have so many favorites it was hard to narrow it down." Mrs.Rossi explained, " However, if I had to focus on books about reading and the power of stories, a couple of my favorites are Cloud Cuckoo Land and The Storied Life of A.j. Fikry." 
 Cloud Cuckoo Land is a story that follows five characters whose stories, despite spanning the time frame of nearly six centuries, are all connected by their mutual love for a book. Cloud Cuckoo Land is a 2021 historical fiction book by the Pulitzer Prize-winning author, Anthony Doerr. It is an uplifting story for adults that is littered with the magic of childhood and celebrates the power of storytelling and the possibilities of reading. 
The Storied Life of A.j. Fikry by Gabrielle Zevin is a New York Times #1 bestseller that follows the life of a middle-aged man, A.j. Fikry, who owns a failing independent bookstore on Alice Island off the coast of Massachusetts. It is a #1 Indie Next Pick and a #1 LibraryReads Selection that includes all aspects of humor, romance, and a touch of suspense. Similar to Cloud Cuckoo Land, the book celebrates the love of books and bookish people and all of humanity in its imperfect glory. 
"These books reinforced my love of reading" States Mrs.Rossi  "since their focus is the power of stories." 
If any of these titles have caught your attention, both are available to be checked out in the Pascack Hills Media Center. Simply click on the link for the book you are interested in, and pay a visit to Mrs.Scheck and Mrs.Pettigano! 
Leave a Comment
More from the contributor(s):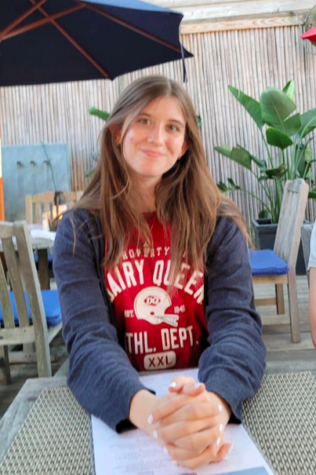 Rily Alexander, Arts & Entertainment Editor
Rily Alexander is a sophomore at Hills. She joined the Trailblazer her freshman year as a staff writer and primarily wrote for the Life & Style and Arts & Entertainment sections. This year, Alexander is looking forward to being an Arts & Entertainment Editor alongside co-editor Ethan Kaufman and assistant editor Jordana Brief.

Fun fact: Alexander loves ketchup and can eat it with anything.