Jennette McCurdy's new memoir: 'I'm Glad My Mom Died'
The book revisits trauma from her childhood acting days and opens up about her difficult relationship with her abusive mother.
Former actress Jennette McCurdy, who has appeared on Nickelodeon shows such as "iCarly" and "Sam and Cat," recently released a memoir about her abusive mother and their difficult relationship, revisiting trauma from her childhood acting days.
From a young age, McCurdy knew that she wanted to be a writer. However, her mother, Debra McCurdy, wanted her to become an actress; a dream her mother was never able to achieve herself. 
"Writers dress frumpy and get fat, you know?" McCurdy's mother told her, "I would never want your little actress's peach butt to turn into a big, giant writer's watermelon butt."
"So what do you say? You want to act? You want to be Mommy's little actress?" McCurdy wrote in an excerpt from the memoir. Even at that young age, she could tell there was only one right answer. 
At the age of six, McCurdy began auditioning.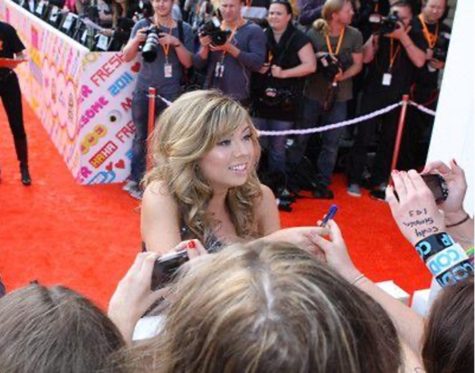 This was just a small portion of the abuse McCurdy received from her mother during their relationship. McCurdy's mother manipulated her against quitting acting and urged McCurdy into anorexia, and later on bulimia, to maintain her small frame to suit her for more childish roles. 
These are just some of the topics touched upon in McCurdy's memoir. She explores all of the physical and emotional abuse she endured during her relationship with her mother and all of the boundaries that had been overstepped. 
The actress was homeschooled by her mother for the entirety of her education, which left little room for personal space. McCurdy's mother went as far as to perform breast and vaginal exams in the shower until she was seventeen, claiming they were cancer checks. The two even shared a diary to pass notes back and forth. 
Because of this, McCurdy's dream of being a writer was never explored until her mother was diagnosed with cancer when she was eighteen. 
"That's when I really started to immerse myself in writing classes while in the middle of acting," McCurdy said in an interview with "Vogue," "I was really trying to gain some footing there and to find my voice…writing has helped me establish my identity; be in touch with myself; heal; grow." 
McCurdy's mother passed away in September of 2013, giving McCurdy the freedom to express herself in her own way and reveal the truth after years of being held back. Many were upset by the bluntness of the title and disagreed with the statement greatly. However, McCurdy expressed how she felt it was only appropriate. 
"It was the only option," McCurdy said. She understands it is an extremely bold title, but she stands by it completely. 
"If my mom were still alive…I have no doubt my life would still be very controlled by her," she said. 
McCurdy's memoir has been described as "impressively funny" and "an important cultural document" dealing with past trauma and "not needing to romanticize the dead and validate our own experience with them." Many fans had stated that since their parents were still alive they weren't able to say this, but they were grateful to McCurdy for being able to say it for them as well as herself. 
"It feels really validating for me," McCurdy said, "and I hope it's validating for them."
Have you read McCurdy's memoir?
Sorry, there was an error loading this poll.
Leave a Comment
More from the contributor(s):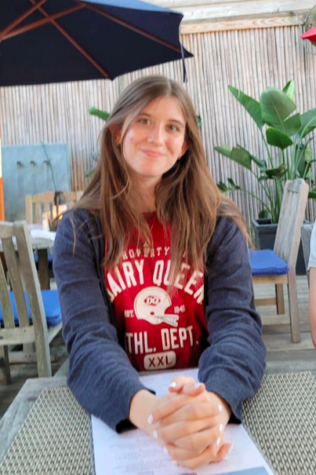 Rily Alexander, Arts & Entertainment Editor
Rily Alexander is a sophomore at Hills. She joined the Trailblazer her freshman year as a staff writer and primarily wrote for the Life & Style and Arts & Entertainment sections. This year, Alexander is looking forward to being an Arts & Entertainment Editor alongside co-editor Ethan Kaufman and assistant editor Jordana Brief.

Fun fact: Alexander loves ketchup and can eat it with anything.