Blockbuster breakdown: The summer's biggest movies
With the film industry's most bombastic season of the year all but coming to a close, here's a look at what soared and what sank among the heaviest hitters at the box office.
Summertime is prime time at the movie theater. While the end of the year typically holds critical acclaim and a slew of Oscar nominees, sunny weather is when the box office earns a heavy chunk of its ticket sales. Iconic franchises are brought out to play for another installment and big name actors can be spotted left and right. Among this summer were the following, six heavy hitters that landed with audiences for one reason or another.
"Minions : The Rise of Gru"
Kicking the list off with what is undoubtedly the summer's most infamous movie, "Minions 2" took the internet by storm with various memes and other internet trends, chief among them the hashtag #GentleMinions on Tik Tok. With millions of social media users inspired to gather at theaters clad in black suits and just about every color of tie, there's no question as to how the film managed its box office haul. An Instagram poll asking for Pascack Hills students' favorite movies of the summer saw "Minions" at the top, and with an answer pool of mostly teenage males, the trend's demographic is fit to a tee.
The movie itself is a step up from its 2015 predecessor. Young Gru is a welcome addition and the script's willingness to get weird at times works to its benefit. The higher-ups at Illumination Entertainment seem less out-of-touch here and more in on the joke.
That being said, it's a "Minions" movie at the end of the day. As long as viewers aren't going in expecting "The Godfather," nobody should be left disappointed. Also, a soundtrack featuring Tame Impala and Phoebe Bridgers never hurts.
"Elvis"
The week before people unleashed their dapper outfits upon cinemas nationwide, audiences were subject to the latest musical biopic. Following in the footsteps of films like "Bohemian Rhapsody" and "Rocketman," "Elvis" pulls back the curtain on one of rock music's biggest icons in grand fashion. However, where past movies have sometimes struggled to break through the conventions of this subgenre, "Elvis" rises.
Director Baz Luhrmann and his maximalist style do justice to the film's title figure with cinematography and editing choices that show just how big his mark on pop culture of the mid-late 20th century was. The movie emphasizes certain aspects of that, namely his manic fanbase and large influence from Black culture, painting the picture of someone who was more than just their music. It's something all biopics should do.
"Elvis" also finds itself in a sweet spot with its demographic. Younger moviegoers are likely to be won over by the flashy aesthetic and Austin Butler's outstanding performance. He's more than just a pretty face, completely disappearing into the role and setting himself up as someone to look out for in the New Hollywood scene.
On the flip side, older audiences who grew up with Presley's music are more than eager to see his life on the big screen. Given that younger crowds tend to care more about getting to the theater on opening weekend, "Elvis" has also had a steady stream of income since its release back in June.
"Jurassic World : Dominion"
Despite boasting the summer's second-highest box office, the final installment in the "Jurassic World" trilogy failed to live up to rivaling releases. The overlong runtime of two and a half hours is made tough to sit through with choppy acting and messy subplots, most of which don't have anything to do with dinosaurs. Critics and audiences don't seem to disagree much, as "Dominion" holds the lowest scores of the trilogy on both Rotten Tomatoes and IMDb.
The draw-ins for a "Jurassic" film are easy to pinpoint. There's the short argument of "dinosaurs are cool," which in itself is likely to land with a decently-sized audience. Add to that the marketing campaign's heavy featuring of returning legacy characters from Steven Spielberg's 1993 original, the starpower of Chris Pratt, and the fact that final installments usually fare well at the box office. It's easy to see why "Dominion" almost bagged one billion dollars worldwide.
"Nope"
Jordan Peele is one of the few directors in Hollywood who can carry a film to success with just their name. This allows for big-budget original features instead of reliance on familiar properties, and "Nope" is his third consecutive hit. More ambitious than "Get Out" and "Us," it features some jaw-dropping imagery and a clever script that harkens back to blockbusters of decades past.
Several sequences during the movie offer food for thought, a benefit for word-of-mouth as it keeps discussion going on various social platforms long after the credits have rolled. Despite this, the international rollout of "Nope" has not had an easy ride. The staggered release date means big markets like India and Japan have not had time to accumulate significant box office revenue yet and China is not showing the film altogether.
However, a look at face value shows "Nope" to be one of the strongest flicks of the season. While not strictly horror, anything associated with the genre tends to yield a notable theater experience. The lack of pre-existing IP and messy release have given it an uphill battle, but the movie itself is a triumph.
"Thor : Love and Thunder"
Marvel Studios' big summer release and the follow-up to "Thor : Ragnarok," the character's most critically and commercially successful solo outing, all eyes were on "Love and Thunder" going into the summer. Unfortunately, the Marvel Cinematic Universe has not been in top form as of late.
Riding the coattails of "No Way Home" has proven challenging for the franchise, which has struggled to find its footing ever since the beginning of Phase Four, and the latest "Thor" entry is Marvel's pinnacle of superhero fatigue. A hugely rushed story, comedy that completely misses the mark, and mountains of CGI that borders on unfinished, likely because Disney's effects artists haven't been given enough time to perfect their shots.
Similar to "Jurassic," it's a movie that got by on franchise association rather than working for its success. The MCU having a spot on a "summer's biggest movies" list is practically a lock, but with the upcoming "Black Panther" sequel and the slates for phases five and six revealed at San Diego Comic-Con, Kevin Feige appears to have a plan for Marvel's upcoming projects. Fans are eager, and "Love and Thunder" will hopefully be the franchise's last time prioritizing quantity over quality.
"Top Gun : Maverick"
There's no quicker way to put it than this… "Top Gun : Maverick" is the movie of the summer. By no means does it reinvent the wheel, but it achieves everything it sets out to do with flying colors. It's a sequel that builds off the original while still creating a story for new audiences–but more importantly– it's a film anyone can enjoy.
Even forgetting the box office total (which currently stands as the year's highest at $1.4 billion), "Top Gun" is still drawing strong crowds nearly three months after its opening weekend. The stunning practical effects, emotionally resonant story, and Tom Cruise's charismatic lead performance make for an effective combination that has built up very strong word-of-mouth. Also, while it doesn't rely on brand IP to nab its profit the way others on this list have, being a sequel to the highest-grossing movie of 1986 probably helped.
The film was recently released on digital streaming platforms, so box office haul may begin to slow. Still, as an easy-to-watch piece of entertainment full of heart and high energy, this summer peaked with "Maverick."
Coming soon
Summer might be almost over, but the year still has four months to go. Sequels to "Black Panther" and "Avatar" sit comfortably on the release calendar, and blockbuster season isn't even the main event. By this time last year, none of the ten Best Picture nominees had been released yet. In fact, "Once Upon a Time in Hollywood" is the only Best Picture nominee of the last three years to be released pre-September.
The end of the year is usually suited for a more niche audience, and while some could find less enjoyment out of that, the feeling of "cheap entertainment" that accompanies a disappointing sequel is likely to diminish with each month. Strap in for next season, because exciting titles won't be leaving with the heat.
Leave a Comment
More from the contributor(s):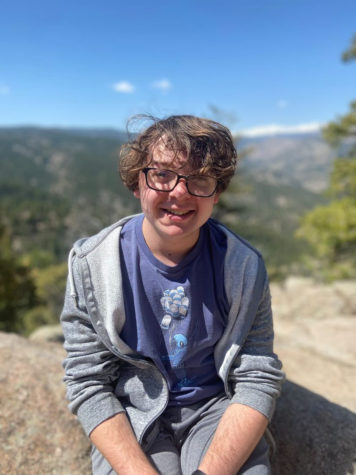 Ethan Kaufman, Arts & Entertainment Editor / Assistant Sports Editor
Hills senior Ethan Kaufman is excited to be a part of the Trailblazer staff for another year. He wrote for the publication a few times his freshman year but became more involved his junior year as a staff member. This year, Kaufman is looking forward to editing the Arts & Entertainment section and assisting in editing for the Sports section.

Fun fact: Kaufman watched 671 movies in the span of a year.