'Glass Onion: A Knives Out Mystery' shocks viewers
Similar to the "Knives Out" franchise's first film, this movie contains murder, mystery, money, and more comedy than expected.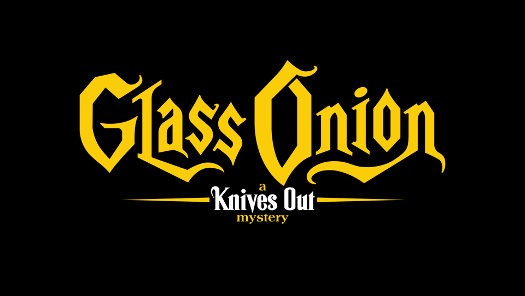 "Glass Onion: A Knives Out Mystery," ("Glass Onion") the sequel to the 2019 film "Knives Out," began its one-week limited theatrical release on Nov. 23 and can be streamed on Netflix starting on Dec. 23.
Similar to the "Knives Out" franchise's first film, this movie contains murder, mystery, money, and more comedy than expected. 
Throughout the movie, the viewer's answers to the mysteries vary; one may think that they know who the murderer is, but have no idea how they could have done it or vice-versa. A true whodunit in its mysterious and perplexing glory.
Writer and director Rian Johnson constantly fed the audience information, and still maintained the mystery. The new ideas and situations presented to the audience made the explanation in the full circle ending all that much more satisfying. 
However, the set design nearly stole the show. The budget of this movie was $40 million and filmed in Greece. The private island shenanigans were beautifully complemented by the sites. 
Johnson devised a murder mystery with enough cinematic twists to make the watcher figuratively dizzy; the actors carry the story out with such accuracy, it keeps the audience on their toes. 
The witty, intelligent, and southern gentleman who leads the franchise, Detective Benoit Blanc, is explored deeper in the sequel through Daniel Craig's attention to minute behaviors and distinguishable qualities throughout the film.
Janelle Monáe plays Helen Brand; she was challenged with a rollercoaster of emotions and identities throughout the film. Her part in using emotion and expression to induce sympathy from the audience and increase attention to her role did not go unnoticed.
Birdie Jay, a controversial supermodel turned fashion entrepreneur, and her assistant, Peg, play into the movie's underlying social commentaries. Kate Hudson plays Birdie in a way that makes the audience forget their preconceived notions about her and simply have a good laugh whether at her or with her. Peg, played by Jessica Henwick, provides another perspective: a stressed worker as opposed to the relaxed rich in the friendship circle.
Lionel Toussaint, a scientist with questionable morals thickened the plot with controversy. 
Leslie Odom Jr. tells IndieWire about how he aimed to portray Toussaint, which highlights Toussaint's motive for working with Miles Bron.
"I thought of him being in his profession, and if he's not in the top 50, he's number 51, and it pisses him off that he's not the top 50," he said. 
Kathryn Hahn portrayed a politician with questionable morals, Claire Debella. Debella and Toussaint converse regarding the conflicts with Miles Bron that both are faced with, eventually leading them down the road of ethical withdrawals. 
Miles Bron, played by Edward Norton, is the billionaire who serves as the leader of the codependent characters. He is the reason why everyone was on the private island and the main source of drama/conflict that inspires interesting dynamics. His lack of complexity as a character leads to major social analyses of the justification process of how one becomes a billionaire.
Duke Cody played by Dave Bautista added another facet of social commentary. His girlfriend, Whiskey, played by Madelyn Cline, did not have as much screen-time, but was underestimated, and was revealed to have more depth as the movie progressed.  
The conclusion of the movie has a very intense, almost Quentin Tarantino-type ending, and it does not leave any questions unanswered. It was shocking that the movie is two hours and 19 minutes, for the pacing of the film follows a rhythm that does not fail to keep the viewer's eyes on the screen. 
Pascack Hills sophomore Michael Dugan saw "Knives Out" and discussed the sequel.  
"['Knives Out'] became instantly my favorite movie…it feels like it's a stand-alone movie…but then I heard about "Glass Onion," which has the same protagonist, and I was so excited, so thrilled…I am definitely going to be seeing it soon," he said. 
"
I was so excited…I am definitely going to be seeing it soon."
— Michael Dugan, Hills sophomore
Victoria Turelli, another Hills sophomore, expressed excitement for the "Knives Out" sequel.
"I love 'Knives Out' because I think that it was a perfect murder mystery film and I love the choice of actors . . . I want to see 'Glass Onion' because if it's anything similar to 'Knives Out,' then I think it will be a very good movie."
"
If it's anything similar to 'Knives Out,' then I think it will be a very good movie."
— Victoria Turelli, Hills sophomore
As of Dec 7. "Glass Onion" has a 93% percent audience and critic score on Rotten Tomatoes considering its excellence in set design, cinematography, casting, writing, and more. "Knives Out" is a hard movie to follow considering its popularity, but "Glass Onion" stayed true to the franchise without attempting to imitate the first, making it a must-watch for mystery lovers and all.
Sources:
https://www.rottentomatoes.com/m/glass_onion_a_knives_out_mystery 
https://www.indiewire.com/2022/11/glass-onion-leslie-odom-jr-interview-1234783662/
Leave a Comment
More from the contributor(s):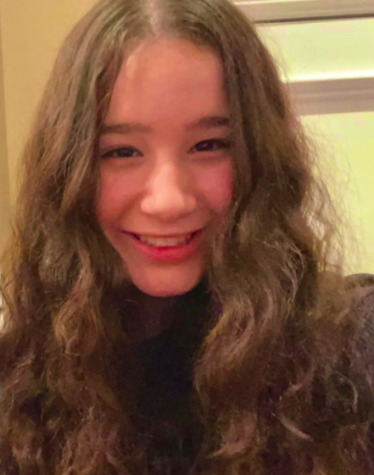 Paige Geanopulos, In-Depth Editor
Hills sophomore Paige Geanopulos is excited to be a part of the Trailblazer for a second year. She joined the publication her freshman year as a staff writer and primarily wrote for the In-Depth section. This year, Geanopulos is looking forward to being an In-Depth Editor alongside Julia Bang.

Fun fact: Geanopulos's favorite subject to study is history.