Be a Blue Devil at Duke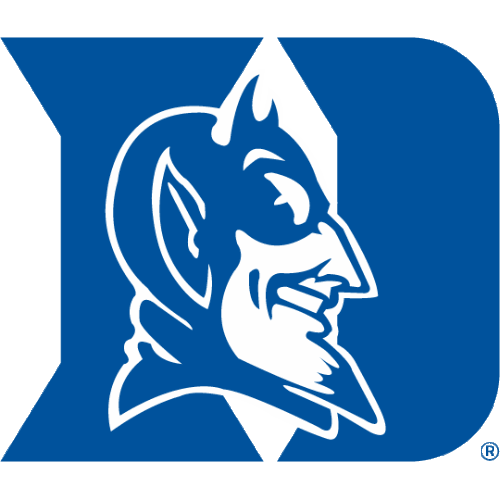 For students at PHHS looking to move from a #29 high school in the country to a #8 college, Duke University is for you! With over 8,000 acres of land in the beautiful North Carolina, Duke has a lush setting with gothic architecture and a dash of the rural country.
Duke first popped up onto my radar when my older sister, Katarzyna Truszkowska, applied. Since then, she has become a Duke "Blue Devil", as well as my whole family. Even when she graduated, we still watched the games, reminisced about visitation days, and wore the white and "Duke" blue.
Duke offers 54 majors that range from economics to psychology, with over 50 minors. While schoolwork is important in any college, academics are especially highlighted in a Devil's life. About 25% of each graduating class receives Latin honors, and 10% receive the Dean's List with Distinction honor.
Chris Rzeznik, who graduated in 2013, tells, "It was really rigorous and but it played an important part in a students life. If you're an athlete or just on a scholarship, it still plays a big part. My schedule was a bit more academic, but there was time to have fun. Overall, we did more (academic) things, but I knew a few people who did try to have a more "fun-based" college experience."
Of course, Duke isn't all about the academics. Duke's Greek life includes 18 sorority chapters and 21 fraternities. Many students find new friendship that will last a lifetime while being part of a sorority or fraternity.
Kasia Truszkowska, also a graduate of 2013, who was a member of the Zeta Tau Alpha sorority, explains, "I met the girl who would eventually become my Big while I was going through the recruitment process. We had so much in common (like having significantly younger sisters!), that we just clicked. I met my Little the year after joining ZTA and, similarly, you could say it was love at first sight. Even after graduation, we are all still very close. In fact, we just had a reunion in Los Angeles for my Big's wedding! It was so much fun to get the "family" back together again, despite us living all around the country."
Those who are lucky to join a sorority or fraternity automatically have a built in social network due to all of the people they meet. About 34% of students join the Greek life. You might even be one of them!
Duke's most famous recognition may be it's 2015 men's basketball champions. Throughout the campus you see students wearing "Cameron Crazies" shirts (a reference to their basketball arena), basketball jerseys, or sporting the newest "Blue Devil" hat. Basketball games always make the students hyped up for the day, as it should. The Devil's coach, Mike Krzyzewski, has recently hit his 1000th game, and has won 5 NCAA trophies. One of the most famous spots on campus, The Cameron Stadium, can hold up to 9,314 people, and is always sold out during games.
If you're interested in getting your undergraduate degree, meeting new best friends, or just some beautiful architecture, Duke University is the college for you! Just be ready to bring out the Blue Devil in you!