COLLEGE CORNER: University of Michigan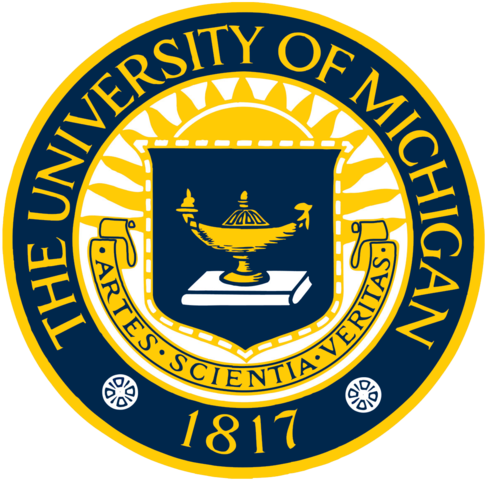 Evan Lazarus
November 12, 2015
The University of Michigan is a public research university located in Ann Arbor, Michigan. It has a total enrollment of 43,625 students. Michigan offers standout academics and a spirited culture created by a heavy sports atmosphere. With over 547,000 living alumni, University of Michigan's focus on interdisciplinary studies allows students to tailor their academic experiences to their career and life goals.
The Michigan campus itself contains three campuses; North, South, and Central. UMich is a certainly a "rah-rah," sports dominated school. The Michigan Wolverines are quite distinguishable: Their colors are maize and blue, their widely known chant is "Go Blue!," and their stadium is called the "Big House." On game days, the town of Ann Arbor is aroused in spirit and showboating their great school pride.
At Michigan, nearly 20 percent of students are involved in Greek life. There are roughly 60 fraternity and sorority chapters. If Greek life is not appealing to you, there are more than 950 student clubs and organizations, which will keep you busy at Michigan.
Michigan offers 19 or more schools, 260-degree programs, and 101 graduate programs in the top 10! Talk about a heavy academic school. The top schools are the Ross School of Business, the school of Public Health, which is the number one research university in the US, and the medical school. Additionally to the academics of Michigan, they have their own study abroad program called Global Michigan. You are able to live and learn in various countries such as Kenya and China.
Some notable alumni include; Former U.S. President Gerald Ford, actress Lucy Liu of the "Charlie's Angels" and "Kill Bill" film series, and NFL Quarterback Tom Brady.
As a part of the NCAA Division I Big Ten conference, Michigan boasts it's school spirit. Everywhere you go in Ann Arbor someone is bound to be wearing maize and or blue. If you are intrigued by top-notch academics and a spirited campus culture, Michigan is for you. It is a large enough campus where you will meet someone new every day but have a feel for a college community. Take a visit to Michigan you won't be disappointed. Go Blue!