College Corner: UCONN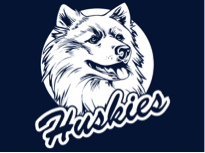 Are you looking to stay relatively close to home yet still assert your independence? Are you searching for a college where the only thing bigger than the school spirit is the love students have for one another, who will evolve from college roommates to lifelong pals? Are you searching for a university that will challenge you academically but reward you with the immense amount of connections following graduation, including a strong alumni network? If you answered "yes" to any of the previous questions, you should consider being a Husky!
A student applying to the University of Connecticut should be fairly intelligent, considering 50% of applicants are accepted with an average weighted GPA of 3.8. With fourteen colleges and 100+ majors within the university, if you're passionate about something, UCONN is sure to have it, including their well respected pre-professional tracks such as their "pre-med" and "pre-teaching" programs. UCONN is also known for its honors program, an invite-only subsection of the university's enrichment department. With all of these options available to students, they should expect to pay some bucks for their bang. At approximately $47,500 a year in total, Huskies tend to be on the wealthier side, yet there are a variety of financial aid packages that students can qualify for.
On-campus housing for freshmen is guaranteed for four semesters, which essentially means a year. However, not many people choose to leave, as 74% of the population lives on campus, with many of the 26% that live off campus residing in fraternity or sorority houses down the road. Greek life, without a doubt, has a presence at UCONN. However, it does not take over the campus, with only 2,000 of the approximate 18,000 undergraduate students participating in it. Greeks participate in several philanthropic events, such as the wildly popular HuskyTHON, where Greeks and Independents alike remain standing for 18 hours to raise money for local and national charities and hospitals.
A main disadvantage UCONN has is its location and surrounding area. The University of connecticut is surrounded by a small, rural town with very little to do outside of the campus gates; there are only a few stores and restaurants in town. But this is not necessarily a bad thing; between the several dining halls serving out fresh food and the hundreds of student organizations that run on-campus events on a daily basis, it is really not necessary to leave campus.
PHHS graduate and UCONN freshman, Sabrina Mofrad, agrees, saying, "The location initially made me hesitant, but I always have something to do. The "isolation" brings the student body closer, if anything."
All in all, being a Husky isn't for everyone, and at a first glance, you may not see yourself there. However, UCONN is a great school that stands out in academic achievement, school spirit, and happiness; UCONN is honored as a national college with the happiest students. If you get a chance, don yourself in navy and grey and head to one of the several D1 sporting events on campus. Go Huskies!