Is "The U" For U?
The college hunt is an exciting and stressful process, with students across the nation researching to choose one of thousands of universities to call their home for several years. I recently had the pleasure to visit the University of Miami in Coral Gables, an affluent suburban neighborhood less than 10 miles from the booming tourist destination of South Beach. Whether you've heard of the school and are seriously considering it, or are just hearing of the institution for the first time, here are some things you need to know before choosing the University of Miami.
It's difficult to get into, but just as difficult to leave. The University of Miami prides itself on being one of the most elite schools in the southeast (with a 38 percent acceptance rate and an average unweighted GPA of 3.8 from incoming freshmen.) That being said, once you've committed, you become a member of the Cane family of over 10,000. With a 91 percent first-year retention rate and an 81 percent "success rate," (meaning students completed their education,) the proof is in the pudding; despite the academically inclined environment, students truly love their school.
The weather isn't all sunshine. When I visited in mid-January wearing shorts and a short-sleeved shirt, I was pleasantly surprised to find out that it was the coldest day in well over a year, with the high clocking in at just over 70 degrees. Despite this fact, the idea that the weather is perfect is just an illusion. My tour guides informed me that daily downpours for 10-45 minutes aren't unheard of, and it's smart to bring an umbrella to afternoon classes. Also, with all this sun does come some sunburn, so make sure you wear sunblock, especially in the hotter months.
Academically, it's unorthodox. Many college students spend their freshman year focusing less on their career paths and more on completing required core classes in a variety of fields. Canes, however, complete these requirements through the recently implemented Cognates Program, where students complete a certain amount of credits on a concentrated subject in the fields of STEM (Science, Technology, Engineering and Math), People & Society, and Arts & Humanities. One of your majors will already fill out the requirements, so you need to focus on the other two. The program has received a warm welcome from faculty and students alike, who argue that double majoring, something very common for University of Miami students, is easier than ever.
Finally, it's not a resort. The 240-acre campus and perks of being a Cane, like allowing students to play with puppies during final exam week, might make it seem more like a $44,000 vacation than a college experience; however The U, like any other school, is a college, where the main focus is receiving a quality education.
Don't let the beautiful campus shock you too much, be prepared for all weather, and work hard in high school, and you'll be a Cane; simple as that!
Leave a Comment
More from the contributor(s):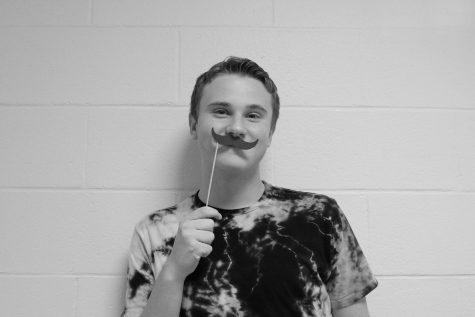 Jackson Cianciulli, Editor-in-Chief
Jackson Cianciulli is a senior at Pascack Hills and the Editor-in-Chief of the Trailblazer. This is his third year as a staff member, where he formerly wrote as on Opinion writer. Jackson is also involved with the school's choral programs, Animal Rights Club, Peer Leader Program, Human Rights Club, and Student Government, where he is currently the senior class's public relations officer. Jackson plans to attend the University of Wisconsin-Madison in the fall studying journalism and hopes to either...