Why be a Gamecock?: The University of South Carolina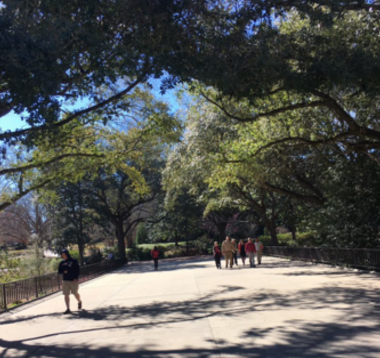 Within seconds of walking the grounds of the University of South Carolina, any prospective student will feel the immediate comfort and beauty that defines this university. The 444-acre school isn't the basic, brick-building invaded campus that is typical of today. In fact, the University of South Carolina doesn't feel much like a college at all: it truly feels like "home."
Located in Columbia, South Carolina's capital, this university is about a two-hour plane ride, or an 11-hour car ride, from Pascack Hills High School. Even though it is located in the heart of South Carolina's largest city, the campus maintains the total "college life" ambiance that many students crave. By the way, the always-warm weather is a total bonus.  
Home to 33,772 undergraduate and graduate students, the University of South Carolina has 47 nationally acclaimed academic programs, over 100 majors, and is No. 52 in the nation  among all public universities by U.S. News and World Report This university also has the nation's No. 1 Undergraduate International Business Program and Honors College.
At USC, there are many opportunities for students to reach their full academic potential. With majors in all areas of science, business, mathematics, medicine, communications, music, and more, there is a place for every student to excel in the classroom.
In addition to the immense courses offered, the University of South Carolina is home to various scholarship programs, the most prominent being the Capstone Scholars Program. While enrolled in Capstone, students are challenged to be the best version of themselves, in and beyond the school environment. Capstone Scholars are leaders, and heavily involved in the university and the surrounding Columbia community. For example, most Capstone Scholars study abroad, conduct undergraduate research, participate in an internship, or organize campus-wide events.  
The University of South Carolina houses 19 men and women Division I athletic teams. As a Division I school, USC students consider sports games, especially those of football and basketball, are a vital part of student life. The famous Williams-Brice Stadium holds approximately 18,000 fans during the football season, each student decked out in the university's colors: garnet and black. Spectators honor the Gamecock, USC's rooster-like mascot.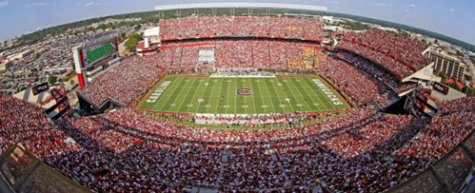 Numerous University of South Carolina attendees take part in Greek life, another massive aspect of the college's social atmosphere. The University of South Carolina has 44 unique fraternity and sorority organizations, each raising money for a different philanthropic cause. The massive and immaculate fraternity and sorority homes, found within the popular "Greek Village," are a reason to join the program alone. Yes, a double take may necessary, as these luxurious houses could even be mistaken for the White House.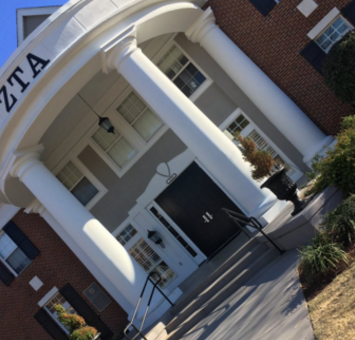 The campus itself is unlike any other. The university is known for its stunning "Horseshoe," which serves as a mammoth courtyard and center of the grounds. The city of Columbia surrounds this college, and contributes a satisfying and upbeat city vibe, complete with nightlife, shops, and a dangerous amount of delicious restaurants (in the best possible way).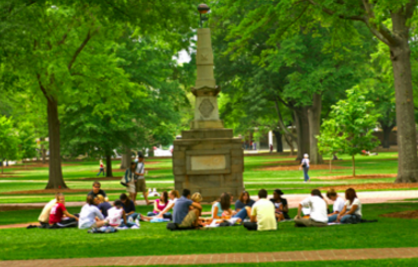 There is something to be said about the pure kindness and spirit that invades the campus of the University of South Carolina. Both the students and faculty, nearly all clad in Gamecock apparel, walk around the school with a certain happiness and complete pride that cannot be emulated. Everyone is genuinely happy to be a part of this institution, which is quite special for a prospective student to witness. If you want to experience that feeling, you must visit for yourself.
Maddie Sheinker, Pascack Hills alumna and current freshman at the University of South Carolina, said, "I love the University of South Carolina because of how different it is from every other school. You wear shorts in February, visit Charleston on the weekends, and get to be surrounded by some of the best people you will ever meet. The southern hospitality and  culture here is unlike anything else."