Cut-Throat College: What it means to apply at Pascack Hills
This fall, the majority of high school seniors will begin applying to their choice colleges and universities. Grueling yet rewarding, the admissions process virtually dictates the path that students take after graduating. For Pascack Hills' Class of 2018, the stress of this process is beyond SAT scores and Common Application essays.
It is often said that this year's senior class is among the most competitive group of college applicants in PHHS history. With an immense amount of equally qualified candidates, current seniors worry that their chances of being accepted into a certain school will be limited. When asked about their fears going into this process, especially with what seems like a rivalry between peers, students couldn't put their panic and anxiety into words. Ultimately, what does that say about today's admissions process?
Senior Kate Bushell was the only one who could fully express her concerns. Bushell says, "Our school is so competitive, especially this senior class. This certainly makes applying to college more stressful because everyone is aiming for a spot at the same schools. I'm scared that I will not get into my top university, as many of my fellow classmates want to go there as well."
However, according to PHHS guidance counselor Frank Cherichello, the "competitive culture" that defines the Class of 2018 may be a figment of the imagination. Cherichello argues that no two student's college list is identical and that applicants should not compare themselves to others, as the process is an individual experience.
Cherichello explains, "The fact that the senior class is competitive is not necessarily a bad thing. Surveying the 50 seniors that I have, everybody's list is unique. Yes, the class is competitive, but it boils down to the individual."
Despite their fears, Cherichello says, every senior will end up at the school best fit for them. It is essential that individuals recognize their exceptional accomplishments, as opposed to analyzing and comparing them to those of their classmates.
Cherichello says, "I see every student being placed in the college that is right. Everyone lands at the most appropriate college for them. More often than not, students enroll in a school where they can reach success."
Leave a Comment
More from the contributor(s):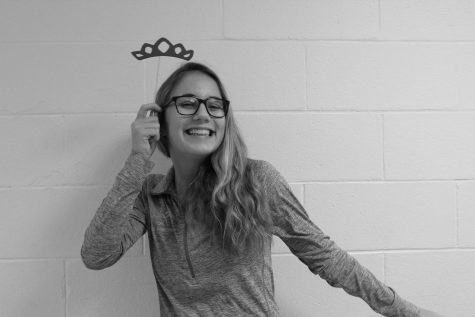 Olivia Lein, Editor-in-chief
Olivia "Liv" Lein, a junior at Pascack Hills, is the Editor-in-chief of The Trailblazer. Aside from her involvement in the newspaper, Liv is the vice president of the Class of 2018, a member of the varsity gymnastics team, and a style writer for Germ Magazine. She is also a part of The Trailblazer's summer staff. Liv's favorite classes include English and Journalism (of course)! She has a love for writing, exploring new places, spending time with friends and family, Gossip Girl, and ANYTHING having...