Joining Stag Nation at Fairfield University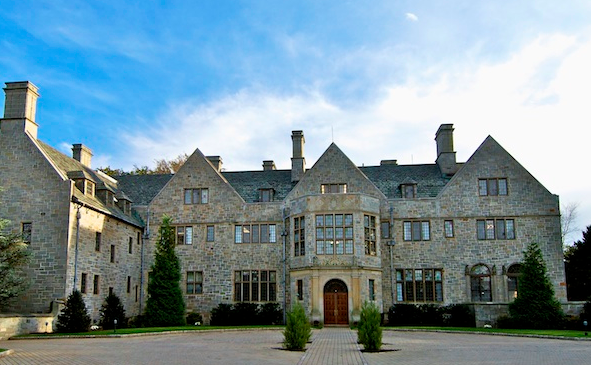 The moment passing through the gates of Fairfield University, prospective, current, and past students alike are able to experience the communal love and support that is flooding on the campus. Being funded by the Society of Jesus in 1942, the university sets itself apart through their Jesuit ideals and small school community. 
Fairfield is considered a smaller institution with only 4,000 undergrads being currently enrolled along with very few graduate students. Unlike many larger schools, Fairfield's classes are capped at twenty-six students along with an average 12:1 ratio of students to faculty through forty-three degree programs. These classes have left 98 percent of students with secured full-time employment, enrollment in a graduate or professional school or participation in a volunteer service program within six months after graduation.
Within the past five years, the university has updated or is in the process of updating the educational buildings along with some upperclassmen housing. Just recently finished, the Egan School of Nursing and Health Studies opened with all simulations of a hospital. When arriving on the bottom floor, a sterile, hospital like room is presented filled with both dummies and paid actors to represent patients in real life situations. As of the fall of 2019, the Dolan School of Business will be completed similarly to that of Egan, leaving only a few other buildings left to make Fairfield one of the most modern Jesuit institutions. 
When thinking of the Dolan Business School, alumni such as the notable president of Fidelity Personal Investing, Kathleen Murphy, and the seventh President of the Federal Reserve Bank of New York and Vice-Chairman of the Federal Open Market Committee, E. Gerald Corrigan, both graduated and show Stag Pride daily in their significant work.
Housing is required of all students during their first three years. Freshmen and sophomore years are spent in resident halls or suites, though during freshman year, choosing roommates are not allowed. Junior and senior year are typically spent on the beach. Junior year housing is apartment style near the beach, while senior year is either school townhouses or subleased townhouses right on the water. No matter where you live on campus, students are destined to feel at home with the majority of students coming from New Jersey and Connecticut. 
One of the ways Fairfield is able to distinguish itself from other universities is through their unique approach to yearly goals. For instance, they would like students to develop experiences in community involvement, vocational exploration, civic engagement, and discernment within their four years respectively. This is yet another way in which the Jesuit foundations of Fairfield is displayed in education. 
Not only does Fairfield offer stellar educational opportunities, but it is perfectly located an hour and fifteen minutes from Hills and only minutes from the beach. Though it is not the Jersey Shore, the Long Island Sound beach life perfectly balances the stresses of everyday learning. Additionally, it is only an hour from Manhattan and two and a half hours from Boston. 
Being a Stag has so much to offer from outstanding education to perfect location and even amazing post-grad opportunities. Luckily, their website just updated with new touring dates for all students, meaning applying seniors can get a first look into what may be their next four years.