College overview: Montclair State University
Within campus, M.S.U. has a number of different clubs and organizations that students are able to partake in.
Located in Montclair, New Jersey, Montclair State University (M.S.U.) is a college that many know for their teaching and arts programs. With parts of the campus extending into Little Falls, M.S.U. is considered to be a larger campus. It is also the second largest public university in the state by enrollment, following Rutgers University. 
Valentina Cannao is a Pascack Hills alumna and current M.S.U. freshman. She decided to go there because of the program for her major, Design, Technology, and Management. 
"I chose M.S.U. because of their technical theater program and their college of arts in general," she said, "I love the program and all of the extraordinary people I have met in my major." 
According to a tour guide there, two-thirds of the students at M.S.U. commute. From Hills, the drive is approximately a half hour. Cannao currently dorms, but plans to commute next year. 
Hills English teacher and Trailblazer advisor, Vani Apanosian, went to M.S.U. for her masters in teaching. She also commuted, and chose to go there because of the program's reputation and they offered to cover all of her tuition costs. 
"I went to Montclair State for graduate school, and was enrolled in the Dual Secondary and Special Education Certification program as part of the Masters of Arts in Teaching degree…they were the only school that offered a dual certification for secondary and special education," she said. 
In addition to being a student at M.S.U., Apanosian was a graduate assistant. Last year, she was invited back to speak at a virtual seminar for the campus and talked about the Armenian Genocide. 
"I assisted professors in the department with their research for publication," she explained. 
On campus, most buildings are white and red, matching the school's colors. There is also a statue of their mascot, the hawk, near the office of undergraduate admissions. The same tour guide explained that a legend states that rubbing the hawk's beak will give students good luck on exams and in sports. 
Apanosian first toured the campus in 2010 and explained how it changed by the time she started graduate school in 2016. She commented, "it was totally revamped." 
"The theater and amphitheater are really nice, and the landscape fits every season," she added.
The Alexander Kasser Theater is directly next to the amphitheater and is where all of the performing arts of M.S.U. hold their shows. 
Another stop on campus that students often visit is the Red Hawk Diner. It was closed at the start of the Covid-19 pandemic, but recently reopened. It is the only diner on a campus in the United States that is open 24 hours a day, seven days a week. 
Within campus, M.S.U. has a number of different clubs and organizations that students are able to partake in. There are also events for just the commuters on campus, such as bagel breakfasts and trivia nights. 
Sports are also played by several M.S.U. students. Many practices and games are held at Sprague Field on campus, which also holds their homecoming football game each year against the College of New Jersey. 
Cannao emphasized the connection between students at M.S.U., specifically, her personal experience with people within her major. 
"We are always working on shows and are constantly together," she said. 
For more information about the university, the link to their website is here.  
Sources:
https://www.montclair.edu/admissions/wp-content/uploads/sites/2/2020/08/Montclair-State-Self-Guided-Tour-Map.pdf 
https://themontclarion.org/news/open-at-last-the-red-hawk-diner-is-back-after-covid-19-hiatus/ 
Leave a Comment
More from the contributor(s):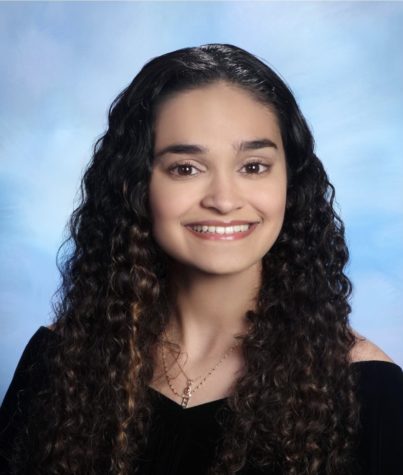 Briana Keenan, Editor-in-Chief
Briana Keenan is a senior at Hills. She joined the Trailblazer her freshman year as a staff writer and edited for the In-Depth and School News sections her sophomore and junior years, respectively. This year, Keenan is looking forward to being the publication's Editor-in-Chief and continuing to write, edit, and manage stories for the Hills community.

Fun fact: Over the summer, Keenan went to the School of the New York Times for two weeks.