Restaurant Review: Beets Juice Bar
21 Hawthorne Ave, Park Ridge, NJ 07656
(201) 746-6047 
https://www.facebook.com/beetsjuicebarnj/?ref=py_c
Just newly opened and already popular throughout the Hills community is a perfect juice bar: Beets Juice Bar.  They are known for their juices, acai bowls, smoothies, and shots, all coming at fair prices and the freshest of ingredients.  With only being a convenient six minutes away, it is an easy way for students to get a healthy pick-me-up at any time!
The first thing my friends and I realized when walking in was the decor.  It has a very rustic and hipster ambiance. The whole cafe was filled with wood, chalkboards, and beautiful Himalayan salt lamps.  Wheatgrass was growing at every table, which there are only three of.
Freshman Annika Patel says, "It was very good, actually. It's a really good place for friends to come hang out."
My group of friends and I ordered a Performance Bowl to share, an Inflammation Fix juice, a Green Tea Blend smoothie, and a Chocolate Banana smoothie.  Overall, we were very pleased with our orders and have already visited again.
The prices are reasonable for all their freshly made bowls and drinks. Juices and protein smoothies cost $7 for a 16-ounce cup or $8 for a 20-ounce cup.  Smoothies cost $6 for a 16-ounce cup or $7 for a 20- ounce cup.  Bowls cost $10 with 50 cent add-ons. Shots cost $2 for a one-ounce shot or $3 for a two-ounce shot.  Hot and cold coffees and teas cost $1.75 for a 12-ounce cup, $2.25 for a 16-ounce cup, or $2.75 for a 20-ounce cup.
The Performance Bowl was made with organic acai, banana, chocolate protein, peanut butter, and almond milk.  It was topped with banana, granola, peanut butter, and cocoa nibs.  This was my personal favorite out of everything we ordered; it had a delicious peanut butter chocolate taste, without being too sweet. Three of us shared and it was a perfect size to fill us all up!  I would definitely recommend this bowl to anyone.
The Inflammation Fix juice was made with apple, cucumber, seasonal greens, lemon, turmeric, and ginger. It was a freshly made juice that tasted just like every green juice, but with a touch more sweet apple and ginger flavors. My group enjoyed this added twist on the basic green juice.
"
"I really enjoyed it because it's a good snack and meal to have, especially because I'm trying to start eating healthier."
— Emily Grubb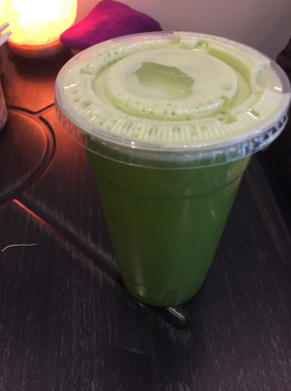 The Green Tea Blend smoothie was a miss for me. It was made with banana, pineapple, kale, matcha, and coconut milk. The first thing that came to mind when I took my first sip was, "Wow, this tastes like a pine tree candle smells." The rest of the group said they wouldn't order it again, but if they had to drink it they would.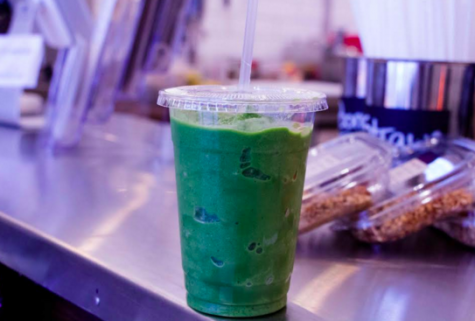 The Chocolate Banana smoothie was my personal favorite drink. It is comprised of banana, cacao powder, cacao nibs, dates, honey, and almond milk. It wasn't too sweet, thanks to the cacao powder instead of cocoa powder, and the small pieces of dates tasted amazing within the whole creation. This is something I will be ordering again and again.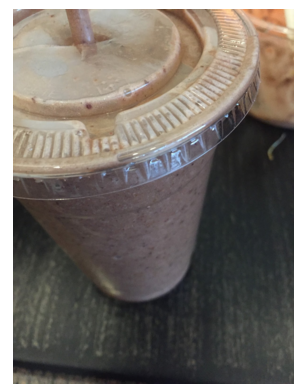 Emily Grubb has visited the local spot and said, I'd totally go there every day, if I had money."
Overall, I really enjoyed it at Beets. The one girl working at the registers was the only person in the cafe causing it to take a bit for all of our orders to be made. The prices were fair, less than what I have seen in a juice bar in Westwood.  The bowl and drinks all were made of fresh ingredients, which we were able to view going into the blenders.
Overall Rating: A-