Pascack Hills Welcomes New Ski Club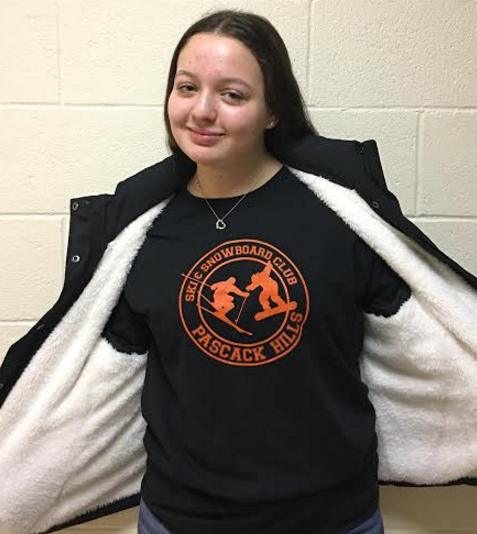 A new school year at Hills creates opportunities for new clubs, and this 2017 year, the Ski & Snowboard club has made their first appearance.
Founded last year by then-freshman Sarah Shill, the Ski and Snowboard Club offers recreational skiing and snowboarding trips open to any student, regardless of ability.
Now a sophomore during the first "working" year of the club, Shill confesses that she originally wanted to create a club for a better college application, but now her ski club means more to her.
Shill said, "I wanted to give everyone at Pascack Hills the opportunity to learn how to ski and snowboard, especially if they don't go with their families."
Shill also said that her club creates the opportunity to meet new people, and even she's "talked to people who [she] hasn't really talked to before."
One part of creating a new club at Hills was having to deal with technical issues with the administration- what supervisor would be in charge, writing a proposal to both principal Glenn DeMarrais and the Board Of Education (BOE), as well as  finding students interested in joining.
DeMarrais said that those proposing a club need to provide the BOE necessary information including, "a sustainable interest, unique activity (not offered through other existing organizations) and a faculty member willing to advise the club on a voluntary basis for one year."
She started working on the plans for the club in January 2016, and about a year later, she is glad to say that everything is on track.
Shill said, "The administration has been very helpful and supportive." Club adviser James Soltmann shares the same amount of enthusiasm.

Loading ...
After receiving an email sent by Shill to all teachers searching for an advisor to the club, Soltmann couldn't say no.
Soltmann said, "I have been an advisor, or co-advisor to ski clubs at 3 previous schools in which I had worked so I was excited by the idea. I love to ski and I have always enjoyed watching students develop that same love."  
One issue that the club has been facing recently though is the lack of students willing to go on trips. Mr. Soltmann expressed that "about 70-plus students flocked to the first couple of meetings.  Now as we are setting up the trips I have realized the complications of communication."
During this probation period, Shill can't help but agree. "Many people have displayed interest in going on trips, but many people backed out at the last minute."
Sophomore Isabella Cannao joined the club and cannot wait for the first trip.
Cannao said, "I'm excited and I can't wait to have fun and experience the slopes with my friends and classmates…" although she does agree with Sarah and believes "more recognition and participation to really get it to it's full potential."
If interested in joining the club, email either Shill at [email protected] or Soltmann at [email protected].