Wegmans Coming to Montvale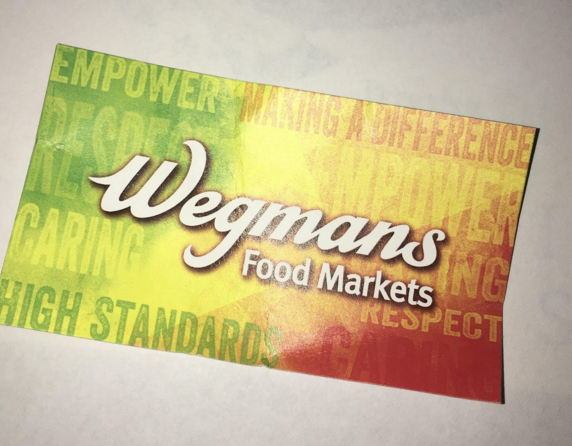 Wegmans will be opening its 93rd superstore in September 2017. Assistant Store Manager Emily Reynolds, and Chris Gorz, cheese manager, came to Pascack Hills on Wednesday to talk to interested students about job openings at the upcoming Montvale Wegmans.
Assistant Principal Tim Wieland, whose sister worked at Wegmans through college, claims Wegmans is a "fantastic store to go but food…it's an awesome company to work for."
Wegmans is a family owned and operated store that currently resides in six US states along the east coast with a current total of 92 stores. About two weeks ago, Wegmans was named  No. 2 on Fortune Magazine's list of "100 Best Companies to Work For." They were recognized with this title because their primary business is to help make great meals easy so their customers can live healthier and better lives.
Wegmans is looking to employ around 230 part time employees who are mostly high school and college students. This is mostly because of the scholarships they award to their best employees. $105 million has been awarded to outstand employees since 1984. The award is 50 percent of tuition for up to $1,500 per semester.
Wegmans also is a great place to work for students because of their competitive pay and benefits, flexibility in scheduling, career development, internships and externships, and more.
Wegmans has an "employee first philosophy," meaning taking care of their employees is their number one priority. They offer equal success and opportunity for all, including company stability and growth. Wegmans is a family company who cherishes family values.
Wegmans begins hiring for the positions of  cart collector and cashiers in the parking lot at 15. Once someone is  16 or 17, he/she can work in selected departments such as cheese, bakery, maintenance, grocery, and frozen. Once you are a legal adult, you are allowed to work in any department of your choice.
Sophomore Alyssa Beutel was in attendance at the Pascack Period meeting. Beutel is "hoping for a job in the bakery to learn how to decorate cakes."
Pascack Hills is not the only school that Reynold and Gorz are looking for employees. Many people have already started to apply for jobs for the store opening in September. Apply online at https://jobs.wegmans.com/ for a potential paycheck in your future.