Lifting India Out of Poverty by Starting at Home: Two Hills Students Fighting for Human Rights Across the Atlantic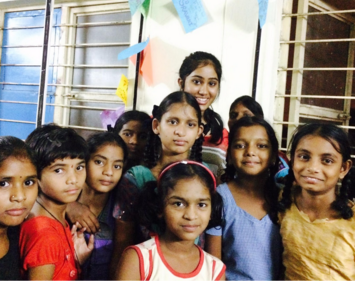 Taylor Robinson
April 4, 2017
In 1947, India's average income was about the same as South Korea's. Now, as the latter shells out its money on coffee, credit cards and K-pop, India continues to grapple with extreme homelessness, disease, violence and gender inequality. Riddled with corruption and economic disparity, India is still not a developed country.
Luckily, people are working to make a difference. Harika Vasireddy and Maya Reddy, two Indian-American students at Pascack Hills, share some ways they're endeavoring to lift India's economy.
Vasireddy, a junior, makes annual visits to Hyderabad, India, with her family. They go out to the latest Bollywood movies and shop at luxury malls, but as they travel in comfort, beggars follow alongside their car, rapping on the windows. Some don't look any older than five or six.
Disturbed by the lack of parity in the city she loved, Vasireddy began visiting Rainbow Homes, a local girls' orphanage. On her first visit to the orphanage she was horrified to find it totally underserved and understocked. The girls didn't have enough sanitary pads to go around, nor did they have basic safety supplies available. Vasireddy listed toothbrushes and Band-Aids as items the orphanage lacked.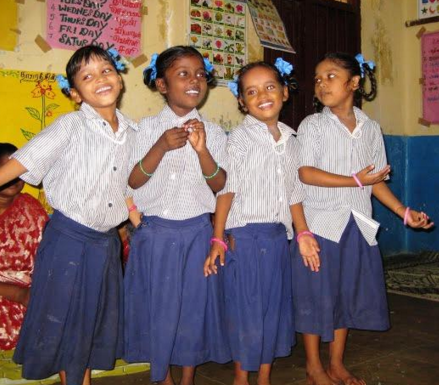 Vasireddy sprang into action and cofounded Children Helping Children, a relief effort providing the orphanage with homemade first-aid kits. Vasireddy raised money in both India and New Jersey to benefit Rainbow Homes.
Vasireddy is proud of Children Helping Children."It's so inspiring since I've been going to India since I was, you know, how old," she says. "And now I can change what I used to just take for granted."
In a country with virtually no upward mobility, Vasireddy hopes to revolutionize the futures of the girls at Rainbow Homes. She envisions the future of Children Helping Children as intensive work with the girls to supply them with opportunities for work and education. At home, Vasireddy will be working hard to raise money for the orphanage, as well as growing awareness of India's poverty-stricken demographic.
A few hours away in the city of Bangalore, Maya Reddy, also a junior, has found a way to leave her mark on the low-income areas of southern India.
Growing up with her parents' wistful recollections of the "Garden City" Bangalore used to be called, Reddy couldn't reconcile the grimy streets of the city with their stories of abundant greenery and clear, deep lakes. Broken glass lined the sidewalks of the Bangalore Reddy knew, and windows were caked with dirt and dust. The pavement was missing chunks of asphalt, and beggars – some of them, Reddy recounts, with no arms – stumbled through the uneven streets.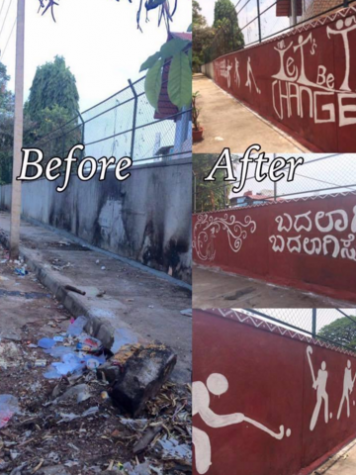 Reddy decided it was time for change. As president of Project Paterson, she feels strongly about humanitarian work. Reddy now helps organize environmental campaigns to combat the wreckage and restore Bangalore to the beauty it once was. She visits India once a year; on these trips, she recruits family, friends and neighbors to clean up stretches of land and paint murals on newly cemented walls around the city.
"It's all about word-of-mouth in India," Reddy says, explaining how she garners publicity. "Everyone loves seeing before and after shots of the places we clean."
The lineup has since grown and now goes by "The Ugly Indian Team"; it dubs townspeople "ugly Indians" if they contribute to pollution. Reddy is still at the core of the local effort and hopes to expand the project in the States. She is currently looking to fundraise in conjunction with the Pascack Hills Environmental Club, of which she is a member.
Both girls plan to stay local this summer. They'll miss the positive feedback that greets them after their hard work in India; Vasireddy says, "They're always so excited to see us. They always ask, 'When are you coming back?'" while Reddy is proud to see the stronger, more positive community returning to Bangalore.
But both will also be busy fundraising and networking to benefit their respective project. Reddy is considering building an online presence for her environmental cleanups, while Vasireddy wants to spread awareness among Indian Americans in the Bergen County community.
Even more promising is the fact that Vasireddy and Reddy aren't alone. Joining their efforts are thousands of Indians and Americans working for India's economic gains. Although India's finances were historically left in the dust, help from organizations like Children Helping Children and the Ugly Indian Team steadily trickles in. Perhaps the impoverished country has reached a turning point.