Celebrities are Going "Makeup Free" and Hills Students Are Following the Trend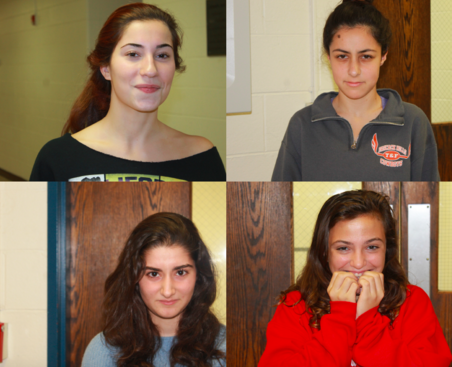 Allison Murphy
April 17, 2017
While it's no secret that makeup is not technically a necessary part to a someone's daily routine, many feel as though society forces it upon themselves to do so. There might have been a certain age when a girl went into her mother's makeup drawer and grabbed her lipstick, or there might have been a set age at which her parents started allowing her to wear makeup to school. No matter what side someone is on, the prominence of makeup in social standards is notable, as this affects more than Hollywood; it affects the students at Pascack Hills.
Alicia Keys, a 15-time Grammy Award-winning singer, songwriter, and record producer, is one of the top influencers of the makeup free movement. She announced in the summer at the Democratic National Convention, the BET Awards, and plastered on magazines that she would no longer wear makeup in her daily private life.
Beyond that, she would be going makeup-less for her role as a coach on The Voice, where contestants compete in teams formed by celebrities in order to win a recording contract. Even the male coaches on The Voice wear makeup!
Keys wrote in an essay for Lena Dunham's Lenny Letter, "I hope to God it's a revolution. 'Cause I don't want to cover up anymore. Not my face, not my mind, not my soul, not my thoughts, not my dreams, not my struggles, not my personal growth. Nothing."
Demi Lovato, also a well-known singer and songwriter as well as actress is the one who originated the no makeup movement back in 2015. At this point, she posted a bare-faced selfie encouraging others to join her in her upcoming social media movement, #NoMakeupMonday, to help promote her new skincare line, Devonne by Demi. After battling her own demons, Lovato found solace in her music and fans to find her confidence.
Students at Pascack Hills are also proud supporters of this movement.
Sophomore Hanna Kimball said, "I really like the makeup free movement because it makes women feel empowered. I don't think it is a huge deal, because I think makeup is a choice and women aren't obliged to wear it. However, I think it's great that this is becoming more common."         
Sophomore Frank Scott added, "I think makeup is nice, but sometimes it makes girls feel like they need it in order to look pretty, which is totally false."
Making cosmetics part of one's daily routine is a personal choice, and there are both positive and negative aspects of wearing makeup.
Senior Aslana Soobzokov said, "I think makeup can promote both a positive and negative message. It is dependent on how it's used. For example, it can be used for fun, as a way for people to connect with one another, and confidence. But if one feels like they're not beautiful without makeup or wishes that they could change how they look, that's a negative message."
Sophomore Arielle Goldberg, however, summarizes it best: "I don't think it should be any specific way. If you want to wear makeup, wear it. If you don't want to [wear makeup], then don't. It is up to the individual person to choose what they want to do."