Assemblywoman Nily Rozic: A Breath of Fresh Air in the Age of Intolerance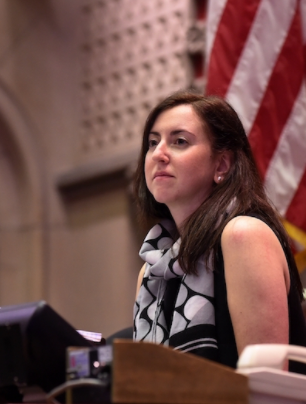 Taylor Robinson
April 28, 2017
A woman, an immigrant, a 31-year-old politician in the game run overwhelmingly by men twice her age.
This is Assemblywoman Nily Rozic, born in Israel and raised in Fresh Meadows, Queens.
Since entering office in 2012 as the youngest woman in the state legislature, Rozic remains a strong advocate for the diverse community she represents. Presiding over the Flushing, Queens, area of New York, Rozic is also the first woman to represent the district.
Many of Rozic's beliefs and affiliations stem from her immigrant roots. Born in Tel Aviv to Argentinian parents, she is a dedicated member of the Black, Puerto Rican, Hispanic and Asian Legislative Caucus and the Puerto Rican/Hispanic Task Force. Rozic is proud of her background and displays the flags of Israel and Argentina side by side on her desk.
"There is tremendous unity in diversity," Rozic, a Democrat, says about immigration. "It's all about building bridges, not walls." Despite today's general trend of opposing multiculturalism and – quite literally – building walls, the Assemblywoman is set on reversing the tides.
The Assemblywoman has made it her mission to make politics more accessible for everyone, regardless of immigration status or language. She cares immensely about the diverse community that surrounds her – upon visiting her office in Flushing, visitors have at their disposal translation services in Spanish, Hebrew, Chinese, Korean and Hindi.
A recent community-based campaign Rozic has taken by the horns is New York Mayor Bill de Blasio's IDNYC program, which supplies free, government-issued photo identification cards to any city resident age 14 and older, regardless of immigration status. Rozic launched an IDNYC enrollment pop-up site in both Bayside, Queens, and Flushing, encouraging residents to apply for cards.
Following the presidential election in November, the Assemblywoman transformed her storefront window into a sticky-note project in which residents could write their own notes to "express their post-election thoughts, grief, confusion and responses moving forward," as she said in a separate interview.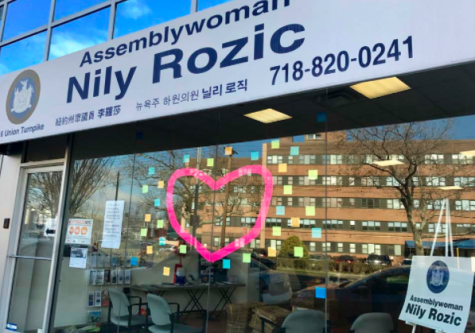 This is very in character for Rozic, who also introduced a bill in November adding graffiti to the list of offenses that result in hate-crime penalties, citing the uptick in racist and anti-Semitic graffiti that seems to be election related. On the topic of the bill, Rozic has said, "Violence that seeks to divide and spread fear has no place in New York where inclusion and diversity will always be fought for and celebrated."
"Haters are gonna hate," Rozic says. "But being divisive doesn't help. It's not productive, and it doesn't represent New Yorkers."
The Assemblywoman divulges she has no doubt been discriminated against as a legislator. "Sexism is alive and well in the state capital," she says. "There are definitely people who doubt me, who think I'm young and inexperienced."
But Rozic isn't daunted by people's assumptions. She affirms, "It just makes me dig in deeper. At the end of the day, hard work wins. I'm the first one in, last one out."
In fact, Rozic thinks being the youngest woman in current New York legislation is an advantage. "Yes, it comes with tremendous responsibility," she says. "But now I know how the mechanics of the government function – and trust me, I also know what doesn't function."
Above all, Assemblywoman Rozic is a kid at heart. She politics between spending time with her seven nieces and nephews and hanging out in Queens with friends to dine out on ethnic food.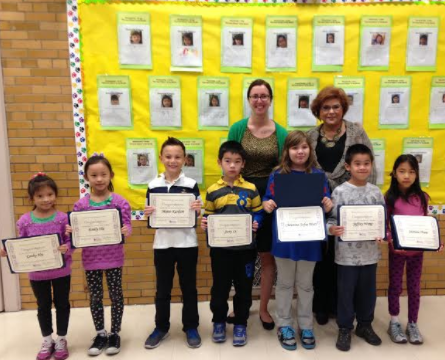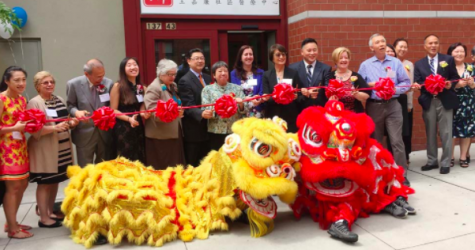 Rozic didn't expect to be running for assemblywoman, especially so early on in her career; she didn't even grow up dreaming of being a politician. But through her education at a politically active high school (she is a proud alum of Townsend Harris High School in Queens) and role in the community at a young age, Rozic found her passion in that she had "always wanted to help people."
Rozic wants to hit it home that high schoolers' voices matter. "Everyone has their own story," she says. "Tell it. Be empowered by it. Your opinion is as valuable as the kid sitting next to you."
Assemblywoman Nily Rozic is a lot of things. Above all, she's a self-proclaimed "lifelong New Yorker." No other individual could more accurately embody the melting pot that is New York.