Girl and Boy Scouts finishing up their Final Duties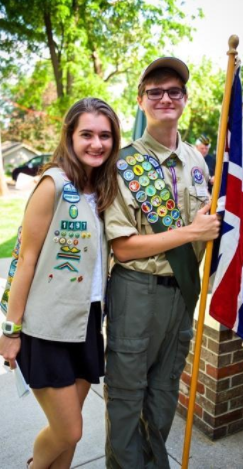 As the school year comes to a close, senior Boy and Girl Scouts finish up their time as community helpers and end the chapter in their lives as scouts.
The seniors from Pascack Hills High School that continued their time as scouts from their childhood were LeAnne Drum, Chloe Espino, Jillian Michales, Amanda Sailer, Jennifer Ryan, Evan Michales and Michael Sawitz.
Throughout their scout career, the students spent time giving back to the towns of Montvale and Woodcliff Lake.
After receiving the gold award for girls scouts, the highest award possible,
Jillian Michales said, "I am so proud of myself for accomplishing this prestigious award! I worked very diligently throughout my high school years in order to complete my project, which has been a dream of mine since Daisy scouts."
Amanda Sailer, who also received the Gold Award, said, "I continued with Girl Scouts for so long because I made a commitment to myself, my troop, and my community. I wanted to finish what I started at a young age, and continue to help people in my circle."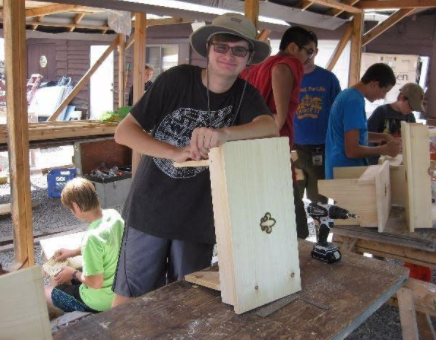 Evan Michales is an Eagle scout, which is the highest rank in Scouting. In order to receive the rank one has to obtain 21 merit badges, complete a service project for the community, and maintaining an active presence in the troop.
He said, "I started in second grade and I stuck with it because through Scouting you learn all sorts of random things that may never be truly useful, as well as a ton of other things that are really, really useful. I never planned on becoming an Eagle Scout, but I ended up deciding to get it and I did."
Delilah Michales is girl scout troop leader and former Girl scout. She speaks about how being a scout is not just about selling cookies, it also teaches you skills that will help you for the rest of your life.
She said, "I am so proud of my involvement in Scouting and thrilled that my daughter and some of the girls in my troop [and that she] earned scouting's highest honor, the Gold Award. Once a Girl Scout, always a Girl Scout."