Ms. Gamgort, business and beyond
As she continues to educate students from grades nine through twelve, more qualities can describe Ms. Corin Gamgort, beyond being a business teacher. It is even proven that Gamgort has a kind disposition. Freshmen Christine Audia and Isabella Gudin validate her friendly personality and welcoming attitude. 
"I am going to have Ms. Gamgort this semester for principles of business; she is super nice, caring, and definitely helpful and welcoming," said Audia.
Teaching students financial literacy has only newly been introduced into the state curriculum. While Pascack Hills offers a variety of business-related classes, every student is required to take financial literacy, which teaches students about managing personal finances, business, ethics, marketing, and management. To some students, these topics can be a bit overwhelming, but Ms. Gamgort is known to teach her subject so that every student is successful.
"She is a very nice and caring teacher who wants her students to succeed no matter what and is always there to answer questions that I may have," said Gudin. 
Outside of the classroom, Ms. Gamgort also advises the Distributive Education Clubs of America (DECA) for the last six years. This past year was the club's highest enrollment, with over 150 students attending the regional competition.
While many know her as their beloved business teacher and/or club advisor, there is more to Ms. Gamgort beyond room 126. Wanting to know more about the woman who is sending 76 Hills students to the DECA State competition, I interviewed Ms. Gamgort about her life outside of Pascack Hills.  
BK: What was your favorite subject in school?
CG: "My favorite school subject was marketing." 
BK: Where did you go to college? 
CG: "I went to the University of Rhode Island, John Hopkins University in Baltimore, Maryland, and the University of Bradford in England. I received my undergraduate degree in marketing with a minor in public relations, and my MBA is in marketing and international business." 
BK: What inspired you to become a teacher? 
CG: "At first, I wanted to be an FBI agent, and I had three internships at the University of Rhode Island. I also worked for 20 years in corporate, and  realized that I could take real-world experience and apply it to the classroom, which I thought was fascinating." 
BK: How do you strive to be the best teacher you can be? 
CG: "I have worked here for nine years, and think that listening to the kids is 100% necessary to be the best teacher I can be. Everyone has a backstory. Plus, being a mom has helped me understand my students better, especially because they are sixteen and eighteen years old." 
BK: In addition to Financial Literacy, what else do you teach? 
CG: "I teach marketing, entrepreneurship, principles of business, and help run the academic decathlon club." 
BK: What do you do during your time outside of school? 
CG: "I enjoy going to CycleBar in Wyckoff for spin classes, and I also like to binge watch Netflix. Some of my favorite shows are Fleabag, Haunting of Hillhouse, Schitt's Creek, and–especially–The Office."  
BK: What are your values? 
CG: "I value my family, and my children's health. I also believe in karma–what goes around, comes around–and I believe that things need to be put into perspective."
BK: What is your favorite summer activity? 
CG: "My favorite vacation spot is Turks and Caicos. I love scuba diving and reading on the beach there." 
Clearly, there is more to Ms. Gamgort than most students at Hills realize. From originally wanting to be an FBI agent to spending her time at Turks and Caicos, she can be described to be more than just her passion for business. 
The Trailblazer wishes Ms. Gamgort and the rest of the Pascack Hills DECA competitors the best of luck at the DECA State Competition in Atlantic City in March. 
Leave a Comment
More from the contributor(s):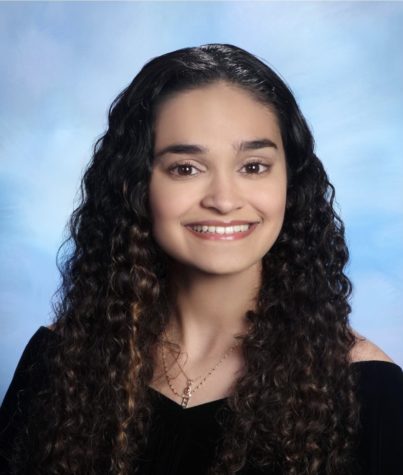 Briana Keenan, Editor-in-Chief
Briana Keenan is a senior at Hills. She joined the Trailblazer her freshman year as a staff writer and edited for the In-Depth and School News sections her sophomore and junior years, respectively. This year, Keenan is looking forward to being the publication's Editor-in-Chief and continuing to write, edit, and manage stories for the Hills community.

Fun fact: Over the summer, Keenan went to the School of the New York Times for two weeks.