Hills student takes to the sky
Rising senior Alex Nasano's favorite part about being a pilot is "knowing that you can get in a plane [and] go anywhere in the world."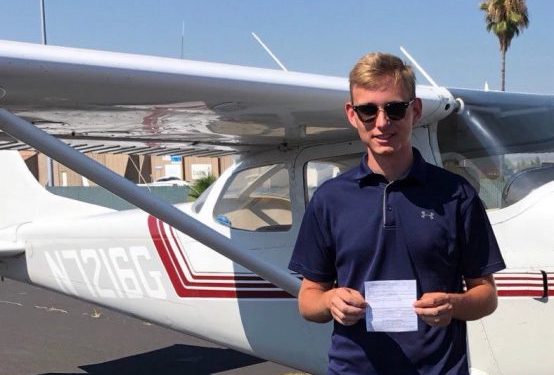 While most Hills students have yet to receive their driver's licenses, one rising senior has recently taken to the sky, earned his wings, and received his pilot's license. On July 19, after hours of training, Alex Nasano completed his check ride. This was his final assessment on the road to becoming a certified pilot.
Nasano has been accompanying his father on short flights since he was about two years old. His passion for flying began early on in his life, and as he got older, his father would allow him to start flying small planes with him. For Nasano, flying "just felt natural."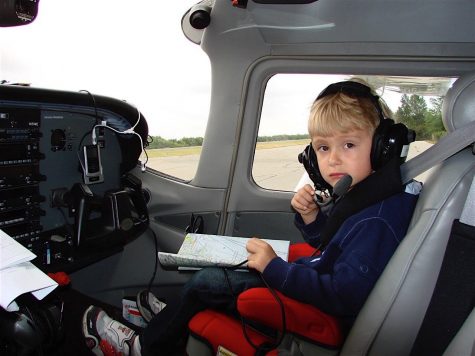 He began his official training in 2018 but only completed thirteen hours of flight time. Although the pandemic set back his plans to continue his training, he soon discovered an accelerated pilot program in Sacramento, Calif., called the Accelerated Flight & Instrument Training, a two-week Private Pilot program.
In order to gain their pilot's license, Nasano said that students "need 40 hours of total flight time to qualify to take the check ride." 
Nasano said he had "around 47 total hours" and explained that he also needed to take three tests. "There's a knowledge test, which is a written test [similar to the one taken in driver's education], an oral exam, and a flight exam."
To help him ace his exams, Nasano participated in an online ground school, teaching him all that he needed to know for his knowledge test. The course "was about thirty hours long," he said.
The oral portion of his exam was a bit more complex, where he said "the oral examiner will give you a scenario that you have to plan a flight for." His plan was to fly from "Sacramento down to Palm Springs, Calif., for a wedding with four passengers."
"You have to make sure you have enough fuel," he explained, saying that "it's very situational." During the oral exam, the instructor will proceed to ask different questions in response to a student's flight plan. They have to be ready for anything, as the oral examiner will "throw out a roadblock" and may inform them that a certain airport that they have chosen to land at will be closed.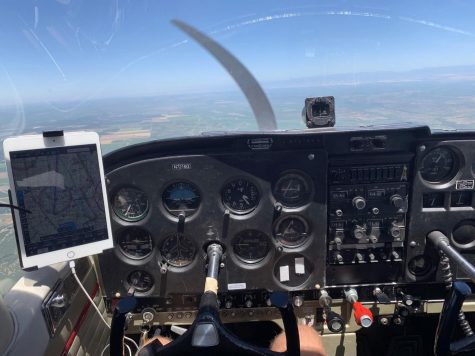 While these tests appear to be difficult to prepare for and to pass, Nasano said he had "been doing it for so long so [he] didn't think it was too challenging." However, he admitted that he "was anxious about the check ride."
Now that Nasano has passed his final flight assessment, he plans to "focus on [his] senior year and start looking at colleges with four-year aviation programs." Many universities with these programs partner with major airlines such as Southwest Airlines and help those enrolled launch their piloting careers. 
Nasano's favorite part about being a pilot is "knowing that you can get in a plane [and] go anywhere in the world… you can take your friends down to the Hudson River, see the skyline, [and] go get lunch." The travel options are truly unlimited, he said.
While Nasano went all the way to Sacramento to earn his pilot's license, there are also flight schools that are much closer to Hills. In New Jersey, some of these include Eagles View Aviation, Inc. in Farmingdale, Fischer Aviation in Fairfield, Princeton Flying School in Princeton, and Freeflight Aviation in Medford.
"
There will be times when you feel overwhelmed with everything from flying to studying for your tests, but there is a light at the end of the tunnel."
— Alex Nasano
To any and all aspiring pilots, Nasano said to "study and stay persistent. There will be times when you feel overwhelmed with everything from flying to studying for your tests, but there is a light at the end of the tunnel –– you will get through it. Study, study, study. Stay consistent, always looking to improve your flight skills every time you step into the airplane. Study hard, stay focused, don't quit."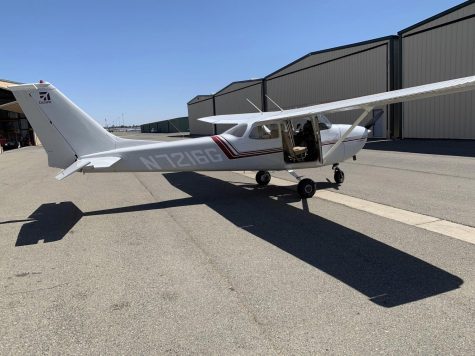 View Comments (1)
More from the contributor(s):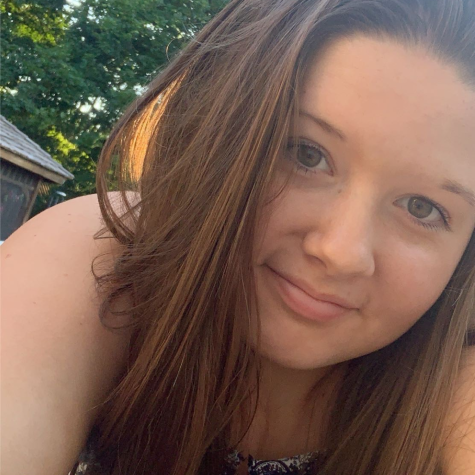 Scianna Scott, Staff Writer
Scianna Scott is a junior at Hills. This is her first year as a member of the Trailblazer team, which she joined in August as a staff writer. Scott is looking forward to a great year of writing and reporting.



Fun fact: Scott once went cliff jumping in Cozumel, Mexico!