Arielle and Alyssa: Two best friends holding onto each other forever
Parkland, Fla. is over 1,000 miles away from Woodcliff Lake, but because of people like Hills senior Arielle Solomon, Alyssa Alhadeff's memory lives on.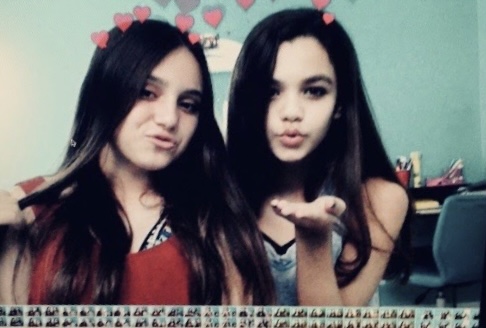 [Author's note: This article was first published in spring 2019, one year after the shooting at Marjory Stoneman Douglas High School. In light of the three-year anniversary of that event, I wanted to republish this article, as I believe its message rings as true today as it did two years ago. Events that the article states happened a year ago are now three years past, and Arielle is no longer a sophomore, but a senior. It is my dearest hope that readers can find meaning and inspiration from my efforts to commemorate and acknowledge a beautiful friendship and a life lost far too soon.]
Stepping off the school bus and entering elementary school as a young child brings you to the place where you meet the best friends you'll have for life. After-school playdates, recreational sports, and trips to the mall add up to some of the best adventures you store in your memory. They've been with you from your crazy little kid years, all the way to your middle school awkward stage. For Pascack Hills sophomore Arielle Solomon (no relation to author), this best friend was Alyssa Alhadeff.
Alhadeff and Solomon met in second grade in Woodcliff Lake. Solomon would often visit the Alhadeff house, where they would make scrapbooks together and have sleepovers. The Alhadeff and Solomon families would also spend a lot of time together, whether it was going bowling, attending sports games, or just out to dinner.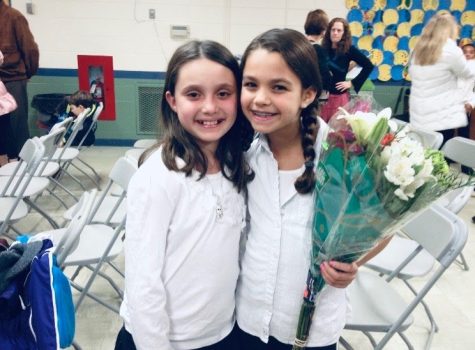 Alhadeff and Solomon were inseparable, until 6th grade, when the Alhadeff family moved to Parkland, Fla. They claimed that it was a very safe area, and Alyssa's father could get a better job that was not available when the family was living in Woodcliff Lake.
"It was really hard when they moved," Solomon said, "because Alyssa was one of my closest friends."
But even over 1,000 miles wouldn't separate them. "We would still hang out, though," Solomon added. "Alyssa's new house in Parkland was very close to where my grandparents lived, and we would still see her a couple of times a year."
In November 2017, Solomon was visiting her grandparents, and her mom asked her if she wanted to visit the Alhadeffs. Solomon said no, because they were only in Florida for a few days, and it would be too hard to organize quickly. She reassured herself that she would be able to see Alyssa another time when they visited Florida next.
On Feb. 14, 2018, Alyssa Alhadeff was shot ten times and killed while in her English class at Marjory Stoneman Douglas High School. On the way home from rehearsal for Hills' spring musical, Solomon got the news that Alhadeff had been shot.
At first, she didn't think much of the news that there had been another school shooting. Her mom told her it had been in Parkland, at the school that Alhadeff went to. Since the school has around 3,000 students, Solomon told herself that Alhadeff was fine.
"Is Alyssa okay?" she remembers asking.
"She actually got shot," her mom replied.
They found out the next morning that Alyssa had died.
"The day after, it was really hard to get through my classes," Solomon recalled. "The Woodcliff Lake side of the [Hills] freshman class was especially distraught because they all knew her."
Over a year later, Solomon recalls the time after Alyssa's death. "It was difficult and really hard to come to terms with for a while," Solomon said. "I still can't believe she's actually gone."
But Solomon has helped to make sure her best friend did not die in vain. She has attended events in Alyssa's honor and has made speeches at these events. She has assisted Alyssa's mom, Lori, with her non-profit organization, Make Our Schools Safe. The organization has achieved many things in the past years, including passing Alyssa's Law in her home state of New Jersey, which requires every public school in the state to have silent panic buttons in case of an active shooter entering the school.
Solomon also visits Alhadeff's grave every time she visits Florida. The last time she visited her, she made a scrapbook, just like the ones the girls made as kids, and left it with Alyssa in the cemetery.
"The scrapbook had a bunch of our memories inside it and all of the amazing things that her friends and family are doing in her honor," Solomon said.
Parkland is over 1,000 miles away from Woodcliff Lake, but because of people like Solomon, Alyssa Alhadeff's legacy lives on.
In loving memory of Alyssa Alhadeff.
View Comments (1)
More from the contributor(s):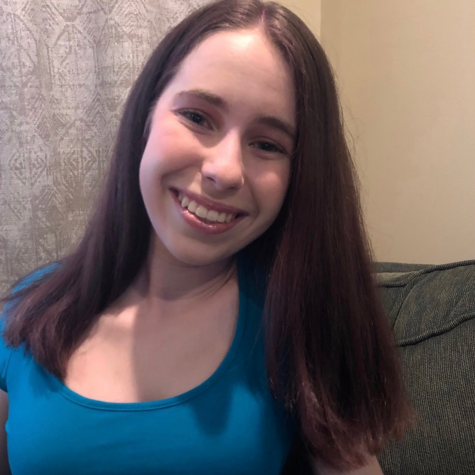 Riley Solomon, Editor-in-Chief
Riley is a senior and is so excited to be in her fourth year on the Trailblazer Staff! Riley has served as both the In-Depth Editor and College Corner editor, and is now thrilled to lead the Trailblazer Team as Co-Editor-In-Chief!

Fun Fact: Riley has memorized every episode of Glee.