Hills sophomore places second in statewide writing contest
In her writing, Allanah Mednard sought to demonstrate how the issue of social injustice towards people of color goes further back than 2020.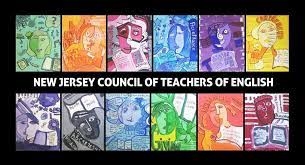 On April 27, it was announced that Pascack Hills sophomore Allanah Mednard won second place in the 2021 New Jersey Council of Teachers Writing Contest with her essay "More than a Hashtag, More Than a Movement." The theme of this contest was simple yet very complex: taking a social breath in 2020.
Under the guidance of Mrs. Marootian-Miller, teacher of Honors English II, Mednard responded to the following prompt:
"In 2020, we have heard a clarion call for social change. Names such as George Floyd, Breonna Taylor, and Ahmaud Arbery have become familiar to all who read or listen to the news. Many columnists, politicians, and everyday citizens are calling for change. In a personal essay or narrative, consider the call for social change as you experience it. Have you actively participated? If so, how has your participation manifested itself? If not, why have you chosen another path? What other factors impact your thinking about being a responsible citizen and engaging in actions and activities that result in a socially and emotionally secure world?"
Mednard first heard about the contest from an email sent out to the student body by English supervisor Valerie Mattessich. Seeing as though the email was sent a few weeks before winter break, Mednard thought it to be an interesting way to occupy her spare time during the school recess.
"I thought the chance to practice personal narratives before writing college essays would be a good opportunity [however], at the end of the day, the prompt was the convincing factor since it was a topic I am really passionate about," explained Mednard.
Based on the prompt, Mednard could have taken various approaches to her essay. She chose to include memories from her childhood and to methodically create parallels in her writing, with the intent of demonstrating how the issue of social injustice towards people of color goes further back than just the year 2020.
"The goal I had for my essay was to show people how Black Lives Matter is more than what one may see on the news or social media. I wanted to show the reality for black people across the nation, and even beyond our borders," stated Mednard.
After spending a week planning her ideas, writing the rough draft, and then editing said draft with her family, she had completed a piece that she was proud of and ready to submit. The final product was about a page and a half in length.
"When I got the email that I had won second place, I was really shocked. It was really nice to see that my hard work had paid off," said Mednard.
Allanah Mednard won the 'silver medal' and $75.00 in prize money for her essay.
She believes that the title of her work, "More Than a Hashtag, More Than a Movement," is how people should be treating Black Lives Matter and the social injustice that the country and our world continue to face today. Moving forward, she has been looking into studying African-American Studies in college, with hopes to further her education on this vast topic. Until then, she plans on speaking out about this issue when presented with opportunities to do so.
When asked if she would write another piece for a similar contest, she explained that she would love to place first in a writing competition, and she sees different aspects of her writing that she desires to improve on in the future.
No matter her future endeavors, Mednard has already inspired Hills students and staff by using her voice to shed light on such an important and relevant issue that affects both the local and global community.
"I am truly grateful for the positive feedback I have gotten from people who have already read my essay," Mednard expressed. "I know it is going to be published in the Echoes Literary Magazine, so if you get the chance to read the piece, I feel that you really learn something from it."
Leave a Comment
More from the contributor(s):
Kate Zydor, In-Depth Editor
Kate Zydor, a junior at Hills, joined the Trailblazer her freshman year as a staff writer. Since her sophomore year, she has edited the In-Depth section. She is looking forward to another year of writing articles and editing along with her co-editor, Sabrina Moe.

Fun fact: Zydor's favorite pastime is watching and listening to true crime documentaries and podcasts.