Meet the senior who's brought Hollywood to Hills
With a myriad of students expressing interest at the new club's first meeting, Alexis Soohoo appears to have tapped into a passion for film that runs deep in the school.
Pascack Hills offers more than 40 extracurricular clubs that would seem to cover every interest, but when Hills senior Alexis Soohoo looked at the list, she didn't find one that spoke to her passion for film. After conversing with her peers, she took it upon herself to create one. 
"I wanted a place to talk and debate films with others," Soohoo said, "I was talking with one of my friends about movies and I sort of came to realize how much people are interested in them. There are a lot of film pages on social media, like Instagram, and some accounts have mutual followers."
Soohoo wanted to create a space for students to have this discussion, and share their love for different films. Her goal was to bring forth this idea when Hills students returned to school full-time. After discussing her idea with assistant principal Charleen Schwartzman, approval for the club was received and plans for an interest meeting were put in place. 
"I was super excited when I saw the interest email for the film club because I never know what to watch on a Friday night. This club was the perfect opportunity to expand my movie library," said Leila Dhawan, a junior at Hills. 
"When Alexis and I started speaking about this, we discussed hoping to get 10 people to each meeting," stated  Film club faculty advisor, Steven Casamento."When the first meeting resulted in 35 students showing up, we were blown away. This is a testament to Alexis's hard work and passion to start up a club that is easygoing, fun, and an awesome way to socialize and meet new people."
Discussions for the selected films take place every other Tuesday during lunch, while the films themselves are watched independently. In theory, this allows the students to form their own thoughts and opinions before sharing them with the group. The first Film Club discussion took place on Oct. 12, and centered around Christopher Nolan's 2010 sci-fi action flick, Inception.
"Inception is my favorite movie and it's ultimately the one that really showed me the potential of movies as art," stated Alexis. "I'm hoping it can do the same for others."
So far, based on Hills' response to this new club, it seems as though it's extreme potential and attraction are only the beginning of its success. The Pascack Hills Film Club's early triumphs hammer home the age-old belief that a dedicated effort can pull off what might seem difficult to manage at first.
If you are interested in joining the Film Club, contact Alexis SooHoo @[email protected] 
Photo: Inception/Warner Bros.
Leave a Comment
More from the contributor(s):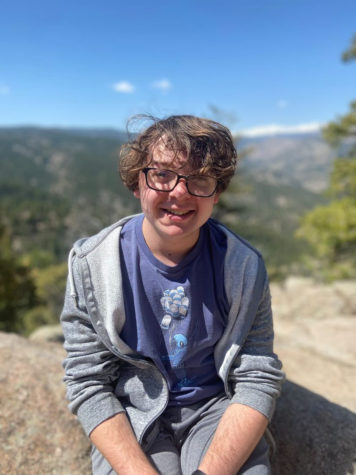 Ethan Kaufman, Arts & Entertainment Editor / Assistant Sports Editor
Hills senior Ethan Kaufman is excited to be a part of the Trailblazer staff for another year. He wrote for the publication a few times his freshman year but became more involved his junior year as a staff member. This year, Kaufman is looking forward to editing the Arts & Entertainment section and assisting in editing for the Sports section.

Fun fact: Kaufman watched 671 movies in the span of a year.