GLSEN Day of Silence at Pascack Hills
Day of Silence is observed to protest in support of LGBTQ+ youth against discriminatory legislature and harassment in schools.
On April 28, students at Pascack Hills observed the GLSEN (Gay, Lesbian, and Straight Education Network) Day of Silence.
"Day of Silence is a student-led national event where students take a vow of silence to raise awareness about the muffling and erasure of LGBTQ+ youth at school," Jamie Marootian-Miller, co-advisor of the Gay-Straight Alliance (GSA), stated.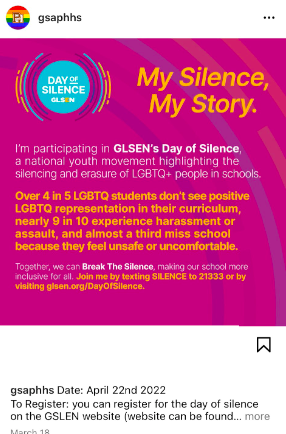 In recent years, there has been a rise in anti-LGBTQ+ legislation. More than 200 bills have already been proposed this year in the United States.
A recent example of this is Florida's Parental Rights in Education bill, also known as the "Don't Say Gay" bill among critics. This legislature, in short, limits education about sexual orientation and gender identity for younger children.
Other than legal discrimination, a high percentage of harassment and bullying against LGBTQ+ youth happens in schools.
Research conducted by the Trevor Project has found that around 50% of LGBTQ+ students in middle and high school were bullied in 2021.
Out of these students, it was three times more likely for them to attempt suicide.
Day of Silence is observed to protest in support of LGBTQ+ youth against discriminatory legislature and harassment in schools.
Marootian-Miller explained how the participants "have chosen to participate this year to show our continuing commitment to making PHHS a safe place for all students and [she is] so proud of our students for this choice."
The official date of this event was April 22; however, since Hills had spring break at the time, students observed it on April 28.
Students wore lanyards to indicate their participation in this event, where they pledged to remain silent from 8 a.m. to 2:53 p.m. The vow of silence students made symbolizes the LGBTQ+ voices silenced by bullying.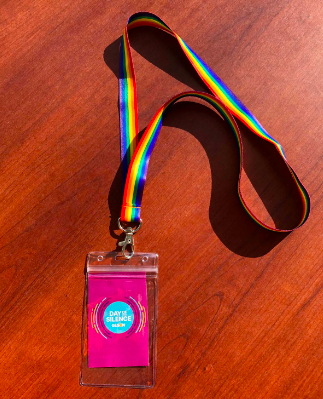 Jacob Levin, Hills junior and president of the GSA, commented, "I feel like it has a lot of meaning for the students who always feel comfortable feeling out and proud because it [allows them to understand the feelings of] those who are less fortunate and who can't necessarily speak their own truth."
A few students discussed their reasons for being a part of this day.
Hills junior Isabella Gudin shared how her "best friend is part of the community, and he has faced a lot of adversity, especially from [his] parents."
She continued with how she wanted to "bring whatever awareness there is to the hardships of people in the community and stand up for what is right."
"LGBTQ+ voices are systematically silenced," Pascack Hills sophomore Hadyn Hopper weighed in.
"[Day of Silence] is to metaphorically speak out against the oppression of queer voices, especially in American education," Hopper added.
Marootian-Miller concluded, "On a personal level, I feel that Day of Silence is an important campaign that seeks to shed light on what many LGBTQ+ youth experience daily. It is a small, symbolic step and my hope is that this Day of Silence brings unity to our school community and makes PHHS a kind space for all."
Sources: 
https://www.glsen.org/day-of-silence
https://www.nbcnews.com/nbc-out/out-politics-and-policy/nearly-240-anti-lgbtq-bills-filed-2022-far-targeting-trans-people-rcna20418
https://www.npr.org/2022/03/08/1085190476/florida-senate-passes-a-controversial-schools-bill-labeled-dont-say-gay-by-criti
https://abcnews.go.com/Politics/judge-blocks-arkansas-law-banning-health-care-transgender/story?id=78954056
https://www.thetrevorproject.org/research-briefs/bullying-and-suicide-risk-among-lgbtq-youth/
Leave a Comment
More from the contributor(s):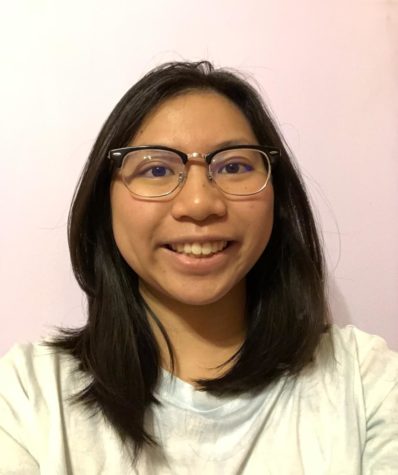 Sabrina Moe, College Corner Editor
Sabrina Moe is a Hills senior. She joined the Trailblazer her sophomore year as a staff writer and edited for the In-Depth section her junior year. This year, Moe is eager to edit for the College Corner section and to manage college news among the Hills community.

Fun fact: Moe enjoys listening to various genres of music, especially music from the early 2010s.