Rising Hills senior starts 'Project Shoebox'
This past weekend, Isabella Gudin distributed eight boxes in Newark, N.J. It was her first delivery since she started the project.
Isabella Gudin, a rising senior at Pascack Hills, recently started "Project Shoebox," where she collects shoeboxes and health products to donate to locals in need. The process involves taking a shoebox, decorating it with duct tape, and filling it with donated items, which are delivered to areas where people could benefit from them.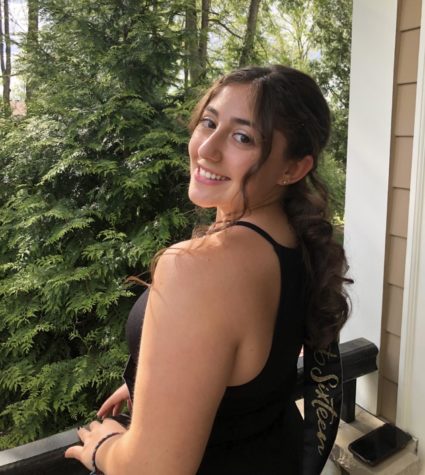 This past weekend, Gudin distributed eight boxes in Newark, N.J. It was her first delivery since she started the project. She posted about it on her Instagram, @izzysducttape_, where she stated that one of the men who transported the boxes said that they were "like a gift from God."
The idea initially came from Gudin, but after researching, she found an international organization called, "The Shoebox Project," which entails a process similar to hers. She discussed why she wanted to start Project Shoebox. 
"I know there is always a great deal of people in need, and I wanted to find a way to help out in a fun and creative way," she said. 
While Gudin was cleaning out her closet, she thought of the idea because she noticed a stack of shoeboxes and rolls of duct tape that she was no longer using. 
"I figured these boxes would be the perfect vessel to transport basic necessities in… [and] I thought the tape would be a nice way to make the boxes have a pop of color as well as waterproof them," she explained. 
Gudin's rolls of duct tape have different colors and patterns to choose from. After she acquires enough products for one box, she decides how to decorate it.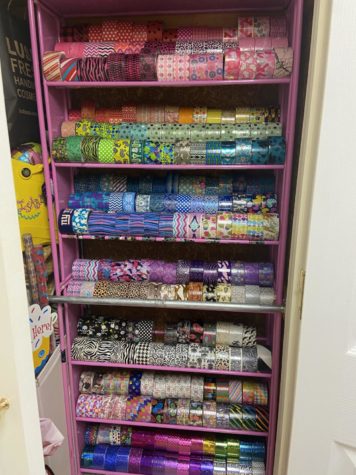 "Typically for each box I start by picking out one of my patterned rolls of duct tape…I choose whichever roll I think I would like best if I received one. Then, I pick one to two solid colors that follow the same theme of the patterned tape and wrap the box," she said. 
After she decorates the box, she color coordinates the products inside the box to match the color of the box's exterior. She also adds in hand-written notes for the person who ends up receiving the box. 
"A red box will be filled with red-colored items, a blue box will be filled with blue-colored items," she explained.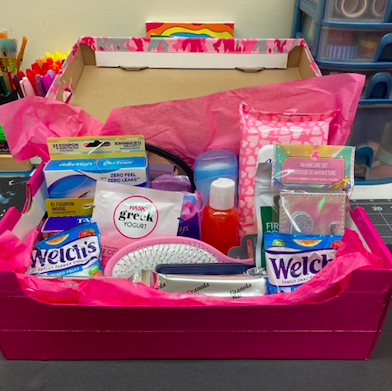 Throughout her time of running Project Shoebox, Gudin's favorite part has been collecting the products to put inside each box. Some items that she has collected include deodorant, tooth brushes, wipes, feminine care products, and non-perishable foods.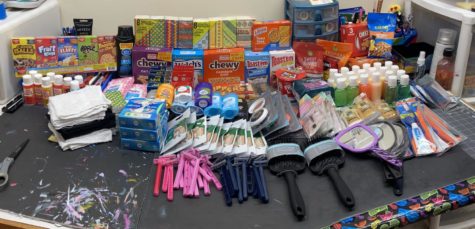 "It is so gratifying to see how many goods will be distributed to those in need," she shared, "I also really enjoy writing notes to each person individually because I get to imagine the looks on [their] faces when they read them."
In addition to physically purchasing these products, Gudin set up a GoFundMe page for others to donate to. All of the proceeds go towards purchasing the items.
The incoming senior does not have a timeframe of how long she will run the project, but hopes to continue it into the future.
"I believe it can be a very long-term project; people are always in need, and I will always want to help out whenever I can," she said.
Some students at Hills donated to Project Shoebox and stated their reasoning for contributing to it. 
"I wanted to help those who need it the most, and I think Izzy is doing an amazing job by helping people," said rising senior Maia Basiladze. 
"
I wanted to help those who need it the most, and I think Izzy is doing an amazing job by helping people."
— Maia Basiladze, rising Hills senior
Julianna Davino, another rising senior, commented, "The project is supporting such a great cause that provides a sense of hope in difficult times."Amanda Rabizadeh, a third rising senior, added, "It's really great seeing someone my age doing something that has such a great impact." 
Gudin ended with her overall thoughts on the project.
"I hope that by spreading the word [by sharing on her social media accounts], people would want to donate to this worthy cause," she said.
For those interested in donating to her page, the link is here.
Leave a Comment
More from the contributor(s):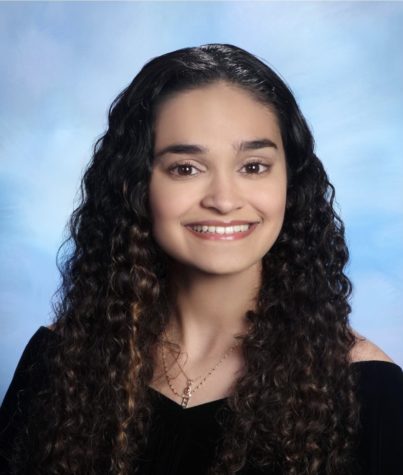 Briana Keenan, Editor-in-Chief
Briana Keenan is a senior at Hills. She joined the Trailblazer her freshman year as a staff writer and edited for the In-Depth and School News sections her sophomore and junior years, respectively. This year, Keenan is looking forward to being the publication's Editor-in-Chief and continuing to write, edit, and manage stories for the Hills community.

Fun fact: Over the summer, Keenan went to the School of the New York Times for two weeks.