Marching Broncos performs at away football game for the first time
The game was in Dover, N.J. on Sept. 30.
The Pascack Hills Marching Broncos traveled with the football team to Dover, N.J. for their first away game on Sept. 30.
Led by director Ryan Dore and assistant directors Abby Askaaska, Buddy Fox, Xavier Villavicencio and color guard instructor Adria Warfield, the Marching Broncos performed their show titled "Memories," featuring arrangements of songs such as "Thnks fr th Mmrs" by Fall Out Boy, "Clarity" by Zedd, and "Confident" by Demi Lovato. 
"Going to the away game was a new experience for the marching band, but I was really looking forward to it. Traveling to support the football team and bring some Hills pride out to Dover is what the band is all about. I was very proud of how the band performed," Dore said. 
Below are images from the game. 
Leave a Comment
More from the contributor(s):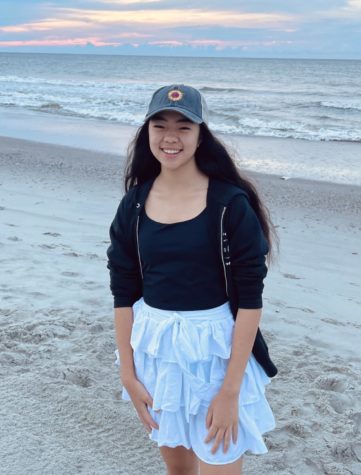 Bethany Chen, Hills Life Editor
Bethany Chen is a junior at Hills. She joined the Trailblazer her sophomore year as a staff writer and primarily wrote for the Hills Life section. This year, Chen is excited to be the editor for this section and to continue reporting on the clubs and student life at Hills.

Fun fact: Chen was born in Los Angeles, Calif.