Members of DECA qualify for Nationals
Nine students from Pascack Hills qualified for this year's DECA Nationals in Orlando, FL.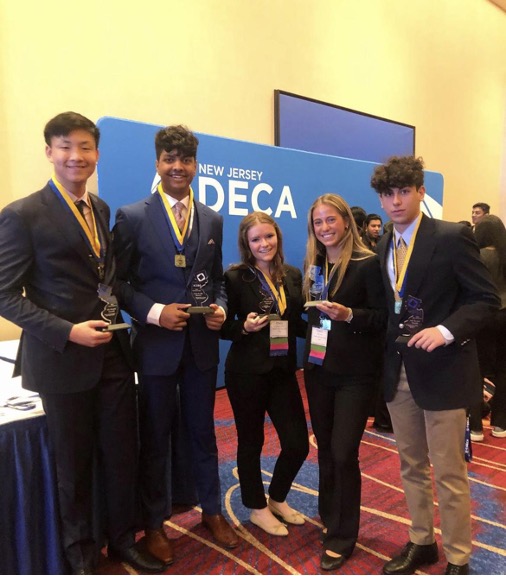 From Feb. 27-March 1, DECA members who qualified at the Northeast District Conference traveled to Atlantic City for the 62nd Annual State Career Development Conference. 
Over the course of the first two days of the conference, members participated in role plays or gave presentations in their chosen category and moved on in the competition accordingly. There were also various award ceremonies and additional times for students to meet each other.
"With DECA conferences, I learn to network and help out my career in that way," said junior Snehanshn Chowdbury.
Over 6,000 students competed for the top six spots to represent New Jersey at Nationals, the DECA International Career Development Conference (ICDC). This is the final level with over 19,000 competitors from around the world competing in 50 various business categories. 
The following members qualified for the ICDC. Listed are the categories and the team or individual that qualified.
Gabe Crandall 
 – Hospitality and Tourism Professional Selling 
Snehanshn Chowdbury 
 – International Business Plan
Amresh Balakrishnan and Stephen Huang 
  – Sports and Entertainment Marketing Management Team Decision
Meher Baath
 – Start Up Business Plan 
Kaitlyn Lafferty and Emily Sailer
 – Integrated Marketing Campaign Event
Hannah Baskin and Sophie Edelshain
 – Buying and Merchandising Management Team Decision
Baskin and Huang won top test scores in the state for their category.
Junior Meher Baath, who placed third in "Start Up Business Plan," commented on her qualification for the ICDC. 
 "Qualifying for DECA Nationals holds immense value for me, as it serves as a significant milestone on my journey towards a career in business management and entrepreneurship."
Hills' qualifying DECA members will represent the school in Orlando, FL April 22-25 at the ICDC.
Leave a Comment
More from the contributor(s):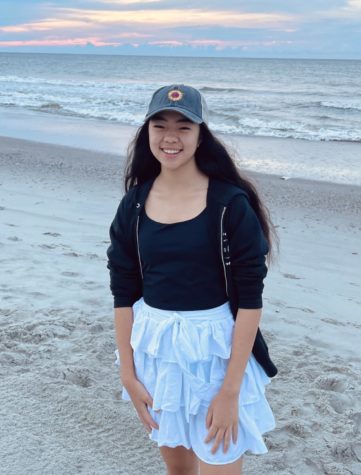 Bethany Chen, Hills Life Editor
Bethany Chen is a senior at Hills. She joined the Trailblazer her sophomore year as a staff writer and edited for the Hills Life section her junior year. This year, Chen is excited to continue reporting on the clubs and student life at Hills.

Fun fact: Chen was born in Los Angeles, California.