Remembering Mrs. Myhre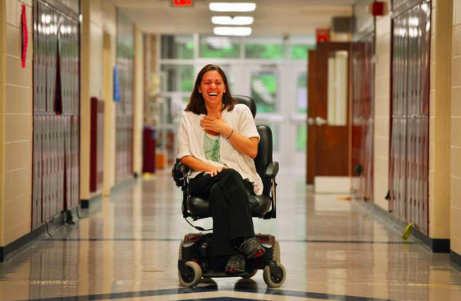 Caring, favorable, and passionate are just three words to describe the beloved Fieldstone teacher, Donna Myhre. After being diagnosed with ALS in 2012, Mrs. Myhre continued teaching and making a positive impact on students in her middle school math classes until ultimately leaving the classroom last year. Mrs. Myhre devastatingly lost her battle to ALS Saturday morning, October 6th.
During her time as a 6th-grade math teacher at FMS, Mrs. Myhre created endless memories with her students. On Tuesday, October 9, Pascack Hills students join in with Fieldstoners wearing green, Mrs. Myhre's favorite color, and share some of their favorite memories of her…
"Mrs. Myhre supported loved and guided each student with effortless grace. She did something teachers are not paid to do, she went above and beyond for everyone and unconditionally loved. My mom passed away when I was a student in her class and she helped shape me into who I am today. Which now for me is a truly awful and heartbreaking full circle ending for all that I've known of such an amazing lady. Her memory will forever live on not only in fieldstone, not only with her students, family and friends but with everyone who got the chance to encounter her." -Ryan Murphy, Class of 2015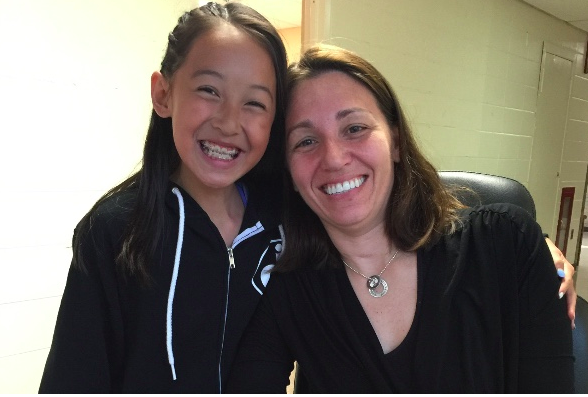 (PC: gofundme.com. Pictured left to right: Katie Kim and Mrs. Myhre)
"I never got the chance to have Mrs. Myhre as a teacher, but I'll always remember her smiling and rolling down the hallway in her wheelchair saying 'beep beep!'" -Connor Hughes, PHHS Freshman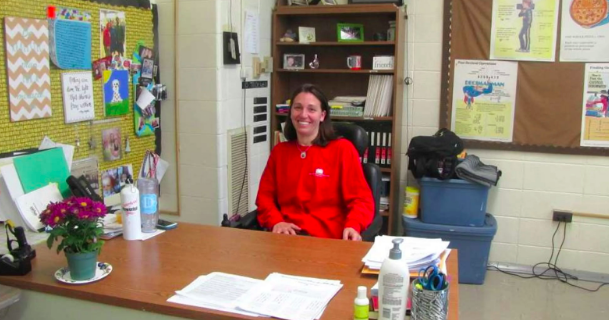 (PC: northjersey.com. Donna Myhre in her classroom at Fieldstone Middle School)
"She was always the first person I went to with news, good or bad. No matter how silly the situation, Mrs. Myhre never failed to offer her advice and a shoulder to cry on. After seeing how amazing she was as a 6th grader, I decided to spend the majority of my 7th & 8th grade lunch periods in her room with my good friend, Jenn. I'm sure she had lots of work to do but she continued to let us tell her pointless drama and rant about whatever was bothering us that day. She was a great teacher, but an even better role model and friend that will always have a place in my heart, as well as anyone who had the honor of meeting her. I hope that one day I can be as compassionate, loving, caring, and genuine as her." -Erin Darley, Class of 2018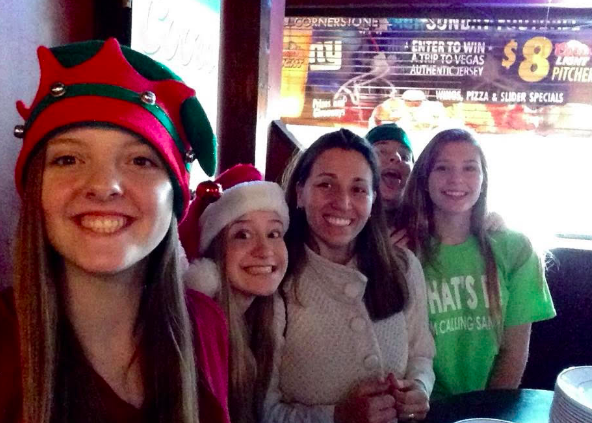 (PC: Erin Darley. Pictured left to right: Erin Darley, Jenn Hallowell, Mrs. Myhre, Katie Chiodi)
"Mrs. Myhre is a close, special friend, and I will cherish every moment I've spent with her.  Working at Fieldstone for 8 years gave me the opportunity to make tons of wonderful memories with her.  She was kind, generous, thoughtful, selfless, and funny… so, so funny!
Here's one memory in particular that I will hold near and dear to my heart forever…
Both being in our adolescent years during the late 80s/early 90s, she and I shared a profound adoration for the original (and best) boy band… New Kids on the Block.  When they first re-emerged for their reunion tour, Mrs. Myhre and I (along with our best buddy, Mrs. Fullam) jumped at the opportunity to buy tickets for the show. She and I showed up to the concert feeling like excited pre-teens!  We danced and sang our hearts out the entire night and had the best time ever! It was always so easy to be your best self around Mrs. Myhre; she brought out the good in everyone.
I will never forget that moment… in my heart, she'll always be filled with that same joy and excitement and will always be silly, dancing to circa early 90s pop hits!  
I'll miss you, my dear friend." -Christina Schneider, PHHS Guidance Counselor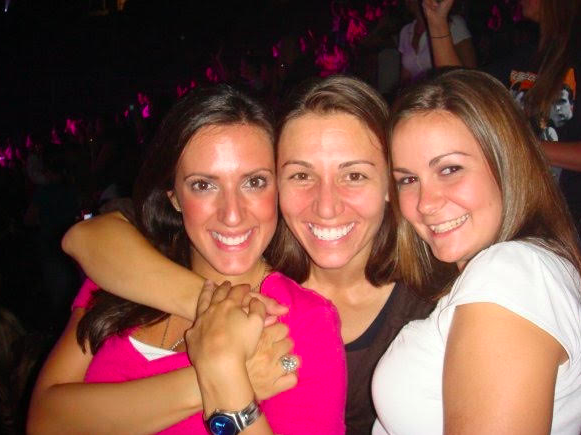 (PC: Christina Schneider. Pictured left to right: Mrs. Schneider, Mrs. Myhre, Mrs. Fullam)
"Mrs. Myhre was an amazing teacher. Not only was she amazing at what she did, but she was also an amazing person to go to. Whenever I had any problems or just wanted to talk about something exciting, she was the person I went to. You never saw Mrs. Myhre without a smile, and that smile will forever be missed." -Kaylie Haber, PHHS Junior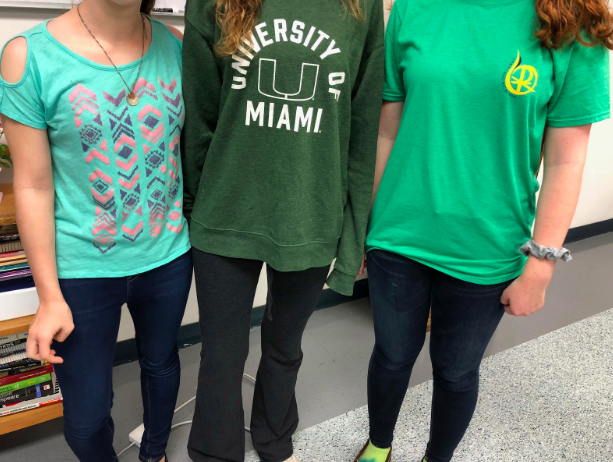 (PC: Melanie Meisner. Pictured left to right: Riley Solomon, Sophie Mazzei, Hanna Kimball all wearing green in memory of Mrs. Myhre)
"The first one I remember is her room always being open and her being there to talk to even if it was just about silly middle school drama. I remember always going in there to talk to her. Also, because my grade was so big I got to have Mrs. Myhre for 8th grade too and I remember being so happy I had her a second time. During my 8th grade year, my mom was diagnosed with colon cancer. One night I was in the hospital all night with my mom and didn't really study too hard for my test which resulted in a poor grade. While going through this time in my life I never really wanted extra attention, but she pulled me aside and asked if I wanted to retake my test because she knew about my situation. It was something so small but it has stayed with me. She just really genuinely cared about her students. I also think that she was such a great teacher because she held us all accountable at a young age. She treated us like adults and expected us to act like it too, which is why I think she was so well-liked." -Erica Bardes, Class of 2017
"One of my favorite things about Mrs. Myhre was that she was always there with a smile and open arms no matter what. When I was happy I was able to excitedly tell her everything and when I was upset she distracted me from whatever I was worried or mad or sad about. My favorite memories with her are from being her teacher helper in eighth grade with my friend Krisha. Every day at the beginning of lunch I would run down and meet her at the end of the hallway. We almost always made copies (mostly for other teachers that Mrs. Myhre would volunteer to make them for!) and we would make our way down to the copy room slowly, talking to each other about everything that was going on in our lives. There were so many times when we would forget about all of the bad things going on and only think about the good, happy things. I have many vivid memories of being with her and laughing so hard I almost fell over. I will remember those days for the rest of my life. Mrs. Myhre changed who I am as a person and I miss her so much." -Riley Solomon, PHHS Freshman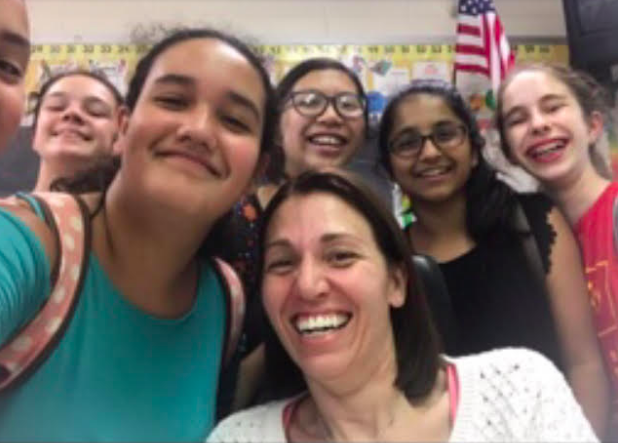 (PC: Riley Solomon)
"One thing that made Mrs. Myhre so special was her genuine love for her students. Sure, she wanted us all to be doing well in math, but more importantly, she cared that we all were happy and growing into good human beings. During class, she made every single student be engaged and feel important, and made sure that we all knew she would always be there for us. I have never seen anyone show as much love and excitement for their job as Mrs. Myhre did every day, and I know this is something I only hope to imitate in my future." – Hanna Kimball, PHHS Senior
"She was my homeroom teacher, she was so interested in all of the kids, what we liked to do outside of school. She always asked me about my art. I told her, 'I like to sew and want to be a fashion designer.' At the time I was so sure I wanted to be a fashion designer and I was taking sewing classes and I loved it. I would show her some of the stuff that I make and wear to school and I only showed her because I didn't really want many people to know but she seemed genuinely interested. So, I was excited to show her and after showing her the peacoat I had made in the eighth grade. Not long after that, she came up to me after school and said she had a question. I asked "what?", and she responded saying "I was wondering if you'd possibly take my wedding veil and use it to make a christening gown for my daughter's christening?" I was speechless and couldn't believe it. It was such an honor to be thought of so highly and she believed in me that I could do this. I said of course and loved the challenge…I went out and bought the pattern. She told me since I was doing this for her she was going to pay me, and that I was a client now. I felt so good – I was 14 or 15 at the time and it was just really empowering to have someone put so much faith in me and the fact that I could do it. I never made a little child's dress before out of such fine material. And, I did it. It probably took about at least 6 solid hours of just sewing, using the pattern, creating it. Then I finished it, took some pictures. I was so lucky to have the opportunity to do this. She came to my house, looked at it and made sure it was all good. She was just really inspiring to me. At the time when she had asked me to make it, I'm pretty sure that she had already had ALS but hadn't come out about it. A few years later hearing about how she had it, it really meant so much more because of the fact that this was going to be a moment of her family and her daughter that she would have forever. And she would always remember that I was a student who made her daughter's dress. It means so much more to me now and I'm so grateful to have been able to do that for her….Then I got to see some pictures of her daughter in the dress and it was like 'wow I did that, I made that dress….' Then when I was applying to art colleges, not looking to be a fashion designer but still art, I put that dress in my portfolio and It was something that helped me build the skills I needed for school, and help me get into school. I'm just really grateful for the whole experience, and that one person can come into your life and you never know how they're going to just be so kind and genuine…Once I got into college, I would've loved to go back and talk to her and see her and say hi, I regret not going back to middle school…My friend said, 'maybe you were only supposed to remember her when she was happy and not sick.' I really like that and it makes me feel better about the fact I never got to say goodbye. I do wish I could see her one last time." -Amy Depol, Class of 2018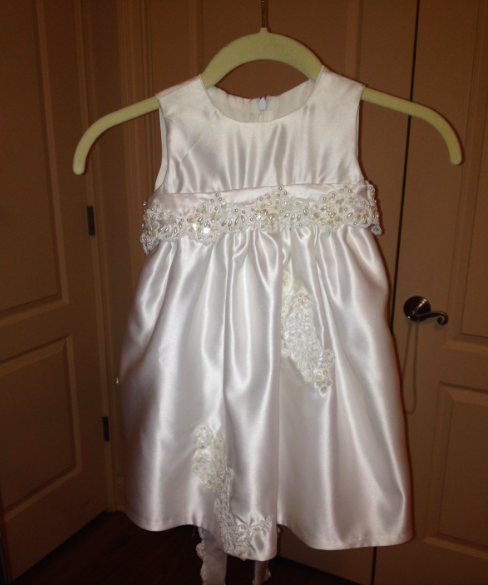 (PC: Amy Depol)
"When I was in Mrs. Myhre's 6th grade math class, I hit my first over-the-fence home run. When I came to her class the following day, she came running up to me asking for my autograph. I signed a small index card, and she hung it up for all to see next to her desk. As a young boy with low self-esteem that small gesture made me feel so damn good. I will never forget that day. I visited Mrs. Mhyre last summer with my mom, aunt, and puppy Leo. It was the first time I saw her since I left middle school I think honestly. Though in a deteriorated condition when we all sat down to chat, the first thing she asked me was 'are you still signing autographs?' I will never forget that day…As a teacher, you can have a profound impact on a young individual's life. That day back in 6th grade what may have seemed like one simple action to her, left a profound impact on my life. She made me feel proud. She didn't have to say anything, but she went above and beyond, like always. That day, I was walking on air. Ask around and I'm sure you will hear many stories of similar and better importance. I will remember my 6th grade teacher with nothing but the fondest of memories." -Ben Smith, Class of 2015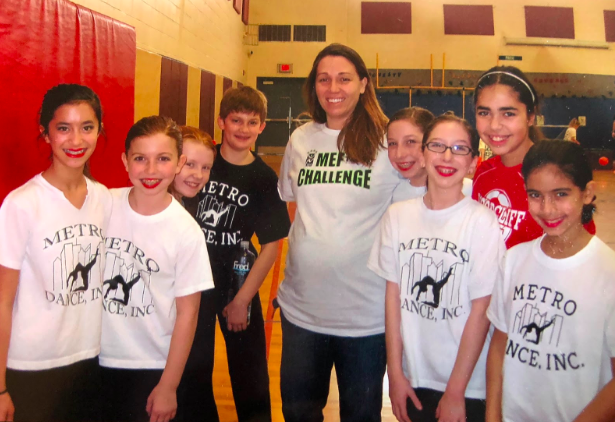 (PC: Hanna Kimball. Pictured left to right: Melanie Meisner, Ilyssa Siegel, Hanna Kimball, Bennett Goldstein, Mrs. Myhre, Carly Haberfield, Samantha Haberfield, Payton Moran, Sanaz Samani)
Mrs. Myhre was always more than a teacher to her students. At the beginning of sixth grade I was going into my first year of advanced math. Pretty quickly, I found myself falling behind. Before I even got the chance to ask for extra help, Mrs. Myhre reached out to me and asked how I was doing. She set up times for me to come in for personalized extra help whether it was before or after school, during lunch, whenever it was most convenient for me. Before every test, my class would stand at the door in a huddle and cheer for "at least an 80!" With her help and determination for me to do well, I was able to exceed my own expectations and found someone I could go to whether I was having trouble in math, with friends, or just wanted to talk about something funny that happened that I knew she would appreciate hearing.
Mrs. Myhre always had a smile plastered on her face and an amazing sense of humor. I'll never forget the day when Senior Matthew Gheduzzi said in front of the class, "Mrs. Myhre, there's a rumor going around that you're pregnant, is that true?" And she responded by saying, "Are you calling me fat? Just kidding, the rumor is true." She had us with our jaws dropped to hysterically laughing in seconds. When returning to FMS as a student at Hills, Mrs. Myhre was the first door I'd run to for a visit. She would automatically turn any conversation about her into asking about my life including plans for college, how I'm doing health-wise, and if I have any new drama to catch her up on.
Mrs. Myhre had an unforgettable impact on the students, faculty, and families of Montvale, and left us with memories that we will hold onto forever.
View Comments (3)
More from the contributor(s):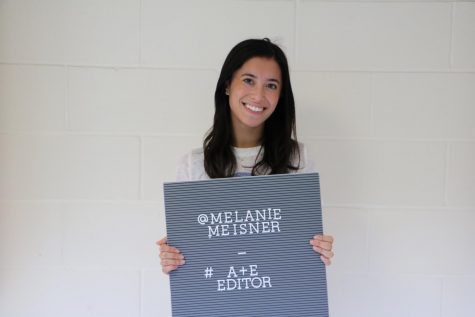 Melanie Meisner, Arts and Entertainment Editor
Senior Melanie was the Life and Style editor last year but upgraded to Arts and Entertainment her fourth year. Melanie loves to help The Trailblazer and is a very proactive journalism student, always offering a helping hand. She's excited for her final year and working on new articles.