Black history in America, and how it is covered in the classroom
Hills sophomore Allanah Mednard said more Black history should be taught in schools.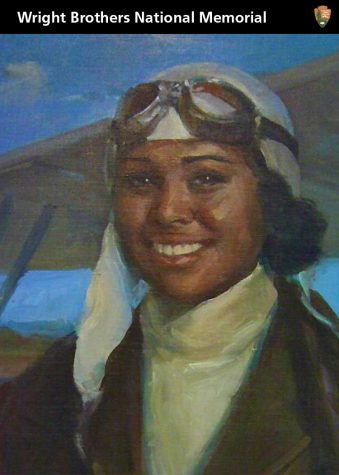 Black History Month tends to remind most people of well-known activists such as Rosa Parks, Martin Luther King Jr., Frederick Douglass, and Malcolm X. While these individuals played a significant role in the Civil Rights Movement, there are other people and events that also played a key part in it.
In schools, many people believe that not enough Black history is taught. Both students and teachers from across the United States have commented that Black history is "whitewashed" in several schools, only touching the surface of events that actually occurred.
This discussion increased following the Black Lives Matter protests across the U.S. in June.
Vanessa Amoah, an 18-year-old student from Omaha, Nebraska, was interviewed by the Washington Post. She argued that not only does the education system lack in valuing Black history, but that crimes in the Black community "would [not] have happened if this country worked on proactively teaching anti-racist values."
Amoah, along with 17-year-olds Hussein Amuri and Ikenna Ugbaja, from Winooski, Vt. and Belmont, Mass., respectively, have taken action to launch campaigns in support of Black Lives Matter.
Teachers across the United States also think that more Black history should be incorporated into schools' curriculum.
Dr. Daina Ramey Berry, an American history professor at the University of Texas at Austin, was interviewed by NBC Philadelphia.
She explained that the curriculum should begin from "communities in Africa with large scale civilizations that had tax systems, that had irrigation systems, that had universities," emphasizing the importance of the origin of Black history.
People have also stated that schools do not focus on the positives that Black people faced during history. They argue that Black culture, joy, and connection seem to be omitted from curriculum, which instead focuses only on oppression and enslaved people.
LaGarrett King, the director of the Carter Center for K-12 Black History Education at the University of Missouri, was also interviewed by NBC Philadelphia.
"There's a lack of understanding of what is actually Black history…[w]hat is historically important to white people is not historically important to Black people. July 4, 1776, means nothing historically to Black people,'" he said.
This leads to another topic that is not covered often in schools across the country: Juneteenth. Several educators, including King, think that more time should be spent on this topic since it shows an aspect of Black history that is positive.
Although the Civil War formally ended on May 9, 1865, Juneteenth –– June 19 of that year –– marked the liberation of Black people who were enslaved in Galveston, Texas. Since then, it has been celebrated across the U.S., but not covered widely in schools.
A few other examples of whitewashing are in the states of Florida and Oklahoma. Mobs occurred in both states, which resulted in violence against Black people, but they were not taught in the school systems until years later.
When most people think of the bus boycott in Montgomery, Alabama, they tend to picture Rosa Parks. However, it was a fifteen-year-old who first refused to move her seat on the bus, Claudette Colvin. PBS said that Colvin felt Harriet Tubman and Sojourner Truth begging her to stay seated.
Rosa Parks was later associated with starting the event partly from the notion of her being an adult and the secretary for the National Association for the Advancement of Colored People (NAACP).
Similarly, Amelia Earhart is well known for being a female pilot, but there is another female pilot who is less known: Bessie Coleman. She was the first Black female pilot, and she encouraged other Black people to pursue flying as she did.
One final person who is not as widely recognized during Black History Month is Charles Richard Drew. He was known for developing the blood bank program in the U.S., and for fighting to break racial barriers in the medical field.
Students and staff from the Hills community contributed their thoughts on Black History Month.
"
The origins of Black History Month can be traced back to the historian Carter Woodson, who in 1926 began organizing weeklong commemorations of African-American history."
— Nicholas Scerbo, Hills history teacher
Nicholas Scerbo, a history and economics teacher at Hills, explained his knowledge of Carter Woodson, who helped in celebrating the lives of African Americans. "The origins of Black History Month can be traced back to the historian Carter Woodson, who in 1926 began organizing weeklong commemorations of African-American history," he said.
Scerbo also commented that he teaches different topics to honor this month in his classes, some of the ways which include discussing Denmark Vesey, the Fugitive Slave Law, Harriet Tubman, and Frederick Douglass in his U.S. History I course.
Allanah Mednard, a sophomore at Hills, thinks that more Black history should be taught in schools. "Many actors, athletes, and musicians have made strides in their industries that had just as great an effect as abolitionists and activists."
"
Many actors, athletes, and musicians have made strides in their industries that had just as great an effect as abolitionists and activists."
— Allanah Mednard, Hills sophomore
Nevaeh Joseph, also a sophomore, agreed with Mednard. 
"Black History Month means celebrating my ancestors: their struggles and strengths, beginnings and ingenuities, their setbacks, and grand rising. Black history should be incorporated into the curriculum, not just restricted to one month of the year. Attempting to cover such a rich and vast history in a few days is not only an insult, but it deprives the students a full understanding of how meaningful African Americans are to our everyday life." 
Brooke Johnson, a third sophomore, added, "sometimes I'll be online and find out something about an important history in general American history and find out that they aren't taught about because they are Black. It amazes me how hard you have to look to learn about Black history." 
"I will forever be grateful for those who gave up their safety and their lives so that children like me can live in a world where we have so many more opportunities," Mednard said.
Sources
https://www.washingtonpost.com/local/education/high-schoolers-across-the-country-are-banding-together-to-demand-their-schools-teach-more-black-history-and-read-more-black-authors/2020/08/15/a42e6d12-dbef-11ea-809e-b8be57ba616e_story.html 
https://www.nbcphiladelphia.com/news/national-international/how-to-transform-black-history-education-in-schools/2450465/
https://americanhistory.si.edu/changing-america-emancipation-proclamation-1863-and-march-washington-1963/1863 
http://www.pbs.org/black-culture/explore/10-black-history-little-known-facts/
https://www.cnn.com/interactive/2021/02/us/little-known-black-history-figures/ 
https://www.history.com/topics/black-history/black-history-month 
Leave a Comment
More from the contributor(s):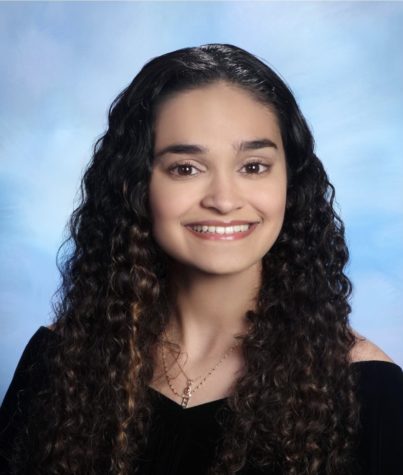 Briana Keenan, Editor-in-Chief
Briana Keenan is a senior at Hills. She joined the Trailblazer her freshman year as a staff writer and edited for the In-Depth and School News sections her sophomore and junior years, respectively. This year, Keenan is looking forward to being the publication's Editor-in-Chief and continuing to write, edit, and manage stories for the Hills community.

Fun fact: Over the summer, Keenan went to the School of the New York Times for two weeks.