Gabby Petito case sparks national awareness for missing persons cases… why don't all?
The missing persons case of 22-year-old gabby Petito is known nationwide. Why did her case receive so much more attention than all the other missing persons cases that are filed every year?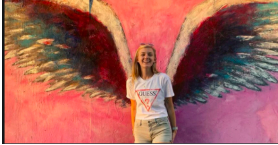 Gabby Petito, a 22- year- old from New York, was reported missing on September 11, 2021, and then pronounced dead days later in Wyoming on September 18, 2021. Since she was declared missing, her case has gained immediate attention from the public, but why haven't the other hundreds of thousands of people who have gone missing in the previous year gotten the same attention as she did?
Petito and her fiancé, Brian Landrie went on a trip across the country in June of 2021, living out of their white together. On August 12, the two were reported to the police for domestic abuse when pedestrians saw them fighting inside of the van. In later weeks, Petito is reported missing until the middle of September, when her body is discovered. Laundrie is nowhere to be found.
While Gabby Petito's case is worthy of the attention it is receiving, there are more than 600,000 missing persons cases reported every year according to the US. Department of Justice, most of which never make news headlines. This has raised the question amongst many as to why her case specifically, raised so much more awareness about domestic abuse and missing persons cases than all of the others.
A theory as to why her case holds so much prominence is because of her Instagram following, as she was an avid blogger who was sharing her trip with the world. Her Instagram profile provides a timeline to where her and Brian were and when. Many viewers are intrigued with following her story because the case, unlike others, is much more public and open to anyone who wants to follow it.
Her blogs also reveal a more personal aspect to the case, whereas most missing persons cases only include facts pieced together by police reports.  Text messages were closely analyzed, since some, including Gabby's mother, believed that texts that were sent from her phone before she went missing, were not sent by her. Further proof of this fact is that her follower count on Instagram before her disappearance was around 1,000, compared to the 1.2 million it currently possesses.
"I think that this is the main reason as to why her case is followed as much as it is. She absolutely deserves the attention she is getting from this case; the entire world should know and pay attention to these tragedies. The authorities should do more to protect women against these domestic violence instances.  This case is different because you can go on Instagram and follow their journey.  You can see pictures of them on their trip and it gives a more personal perspective to people to the case" says senior Catie McGuire.
Another theory is that Petito's case is another example of Missing White Woman Syndrome within the media. This is an occurrence in the media because it was found that white women who go missing are more likely to receive news coverage non-white women, women of lower social classes, men, or boys.
Since white, upper-class women, typically match the beauty standards in America more than others, it is argued that articles about them going missing have greater density than other groups.  This term is not new. It was first coined in 2004 by news anchor Suzanne Malveaux when two white figure skaters were getting more coverage than the genocide happening in Rwanda.
Hills senior Michael Blackford says "I do, to some extent, believe that to some extent, this theory is a factor in why this case gets so much attention.  I believe that this case deserves the attention it has been getting, however, we never hear about all of the other cases of men and women who go missing and whatever the reason may be, I believe that something should be done to grant the same justice to all people who go missing."
Petito' family launched The Gabby Petition Foundation after her body was found to help other families find their missing loved ones.  They are organizing their first official fundraiser on 17 October, the foundation's website says.
Petito' family launched The Gabby Petition Foundation after her body was found to help other families find their missing loved ones. They are organizing their first official fundraiser on 17 October, the foundation's website says.  Petito's death was ruled a homicide, and her cause of death has just been confirmed as strangulation; Laundrie is still missing. A warrant was established for Laundrie based off of a debit card fraud charge, however his parents are uncooperative about communicating his whereabouts, if they know where he is. Updates are published as the story develops.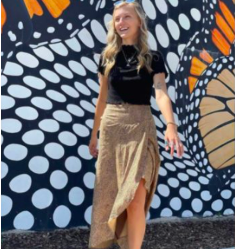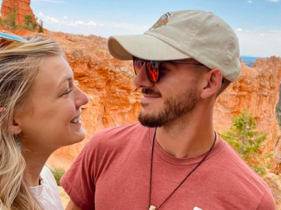 Leave a Comment
More from the contributor(s):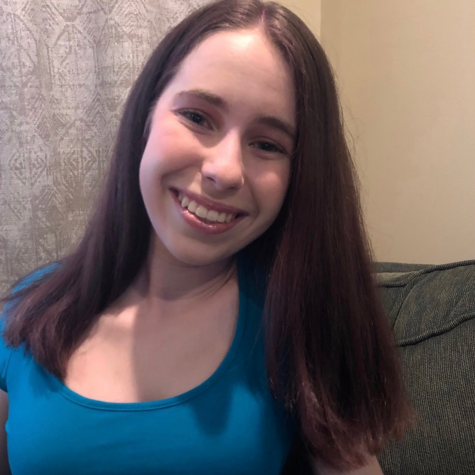 Riley Solomon, Editor-in-Chief
Riley is a senior and is so excited to be in her fourth year on the Trailblazer Staff! Riley has served as both the In-Depth Editor and College Corner editor, and is now thrilled to lead the Trailblazer Team as Co-Editor-In-Chief!

Fun Fact: Riley has memorized every episode of Glee.