History of abortion
In recent years, the volatile debate about abortion has become increasingly heated as more attempts have been made to block it.
Prior to the 1800s, women in the United States were able to have abortions with rarely any punishment if they were performed prior to the woman's detection of the fetus moving. Abortion was considered a crime after that initial period, but was still not as severely punished as it might be today, depending on the state in which it occurs.
But during the nineteenth century, abortion gradually became illegal, shifting the choice away from women and stigmatizing abortion as murder, unless the pregnancy was a life-threatening situation, which in most cases was determined by male physicians.
Pascack Hills junior Leila Dhawan emphasized, "I think it is in the baby's best interest to be born into a family that wants it rather than a family that would send it to an orphanage or it would not be given the life it deserves."
In the 1970s, the Supreme Court's decision in the case of Roe v. Wade was the first time in decades that anti-abortion laws became unconstitutional. The Court's decision argued that abortions were included under a woman's right to privacy, which was how it had originally been viewed before its criminalization.
Laws limiting abortion were still legal as long as they did not cause problems for a woman seeking abortion prior to a viable fetus; in other words, a fetus's ability to live outside a woman's body. These laws helped women have more accessible and safe abortions without them being illegal.
As the debate about new anti-abortion laws from states such as Texas or Mississippi arise, the overturning of Roe v. Wade is a major concern for those who support pro-choice.
Hills junior and philanthropy chair of the Female Empowerment club, Allanah Mednard, commented, "the current change is really sad to see because there were a lot of of women who made big strides to make anti-abortion laws unconstitutional."
In the movie, On the Basis of Sex, young Ruth Bader Ginsburg fought for a man providing for ailing his mother to have the same tax deduction as a woman in the same situation. While the movie is not about abortion rights, the movie addresses gender equality in law.
Even though the fight for abortion rights differs greatly to the main case of the movie, both cases appeal to equal gender rights. The influence of the Supreme Court's decision on future laws is also shown through the abortion debate and the movie's case.
Ultimately, while the fight for abortion rights is heavily reliant on the decisions of the Supreme Court, opinions within the general public will play a influential outcome for the future.
Photo Credits: LA Times
Leave a Comment
More from the contributor(s):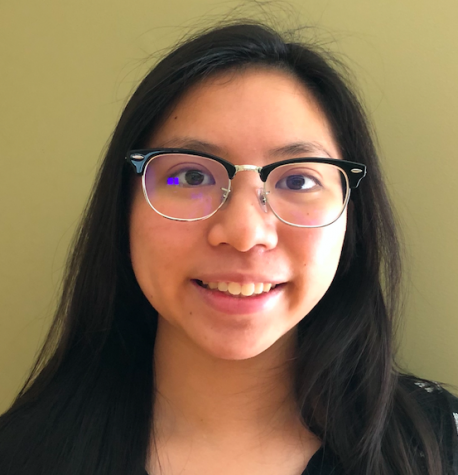 Sabrina Moe, In-Depth Editor
Sabrina Moe is a junior at Hills. When she joined the Trailblazer her sophomore year, Moe primarily wrote articles for In-Depth and helped with Pascack Recap. This year, she is looking forward to being an In-Depth Editor along with Kate Zydor.

Fun fact: Moe's favorite book genre is fantasy with some romance.