Hills going "mask optional" starting March 7th
Daniel Fishbein, the interim superintendent, sent out an email to the Pascack Valley Regional High School District on February 8, 2022, regarding how the two schools are going to manage the lifting of the mask mandate. Due to the decrease in COVID-19 cases in New Jersey, Governor Murphy announced the option for schools to go mask optional starting March 7, 2022, and Hills decided to take this opportunity. 
According to the email, the COVID-19 case rate will be considered in the future to determine if Pascack Hills should revert to mandating masks again. The decision to wear masks is entirely up to the individual at this point. So, it seems like the big question for students and teachers is to mask or not to mask from March 7th onward. 
Hills students are considering the pros and cons of wearing or not wearing their masks. Many students had very similar and unsure responses as to what they were going to do. 
Freshman Rily Alexander opened up about her feelings around the upcoming change. "I'm not sure how to feel about it, I do think it's time, but it's been such a big part of our lives for the past two years and it's weird that now it's just going to end on a random Monday," she said.
Rily's thoughts are completely understandable, considering how the majority of her pivotal teenage years have been consumed by COVID-19. 
In response to if she will stop wearing her mask, Rily said, "I'm not completely sure if I will stop yet…I think it is time for a change, but it will feel weird at first and take a while to adjust to how life was like before."
It would be great to go back to normal and forget these years of social distance, online dependency, and not seeing one another do simple things like smile, but people, especially young, impressionable teenagers, cannot. This has become the new normal, and it was hard to adjust to at first, but now these masks have become a crutch for teenagers' insecurities or protection from all diseases beyond COVID-19.
A lot of the students are unsure, either because of fear to show their face or the risk of infection. The fear to show one's face may seem neither here nor there when talking about COVID-19 and how masks are solely a shield from disease. However, it is important to remember that teenagers are still teenagers with insecurities the same as before COVID-19, and some have the same wish to cover one's face. The mental health effects that have developed during the previous quarantine and the masks' influence over teens' mental health are crucial to consider.
A common concern is 'mask-fishing.' Mask-fishing is a term that stems from the fear of looking better with the mask on, and looking 'ugly' in comparison when taking it off. Although the decision to wear or not to wear a mask should be completely based on each individual's health concerns, one must understand the other reasons people may or may not be wearing their masks on March 7th.
Health-wise, it has been confirmed by an email sent out by Daniel Fishbein on March 3, 2022, that masks will be enforced when facing high-risk scenarios. For instance, the email states that the masks will be required "during periods of elevated community transmission…during an active local outbreak…after [an individual returns from] isolation or quarantine…in the nurse's office…[and] students, staff, or visitors who become ill with any COVID-19 symptoms must wear a mask until they leave the premises."
Most of the people choosing to unmask want to take a step back into their normal lives, simply see one another's face again, are not concerned with the possibility of contracting COVID-19, or see no purpose in the masks.
Based on the students who have shared their opinions, it is hard to tell if more people are going to wear their masks or not, but there should be absolutely no shame in either option, and it is important to respect everyone's decisions. There are pros and cons to every decision going forth from this global pandemic, but the power of individual choice is so important for everyone at Hills.
Leave a Comment
More from the contributor(s):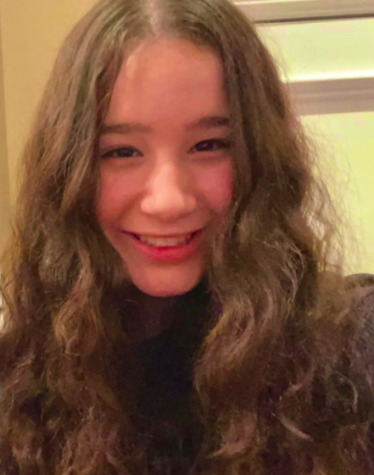 Paige Geanopulos, In-Depth Editor
Hills sophomore Paige Geanopulos is excited to be a part of the Trailblazer for a second year. She joined the publication her freshman year as a staff writer and primarily wrote for the In-Depth section. This year, Geanopulos is looking forward to being an In-Depth Editor alongside Julia Bang.

Fun fact: Geanopulos's favorite subject to study is history.