Plastic bag ban takes effect across New Jersey
New Jersey is the ninth state to adopt this law, with California being the first and Vermont being the second-most recent.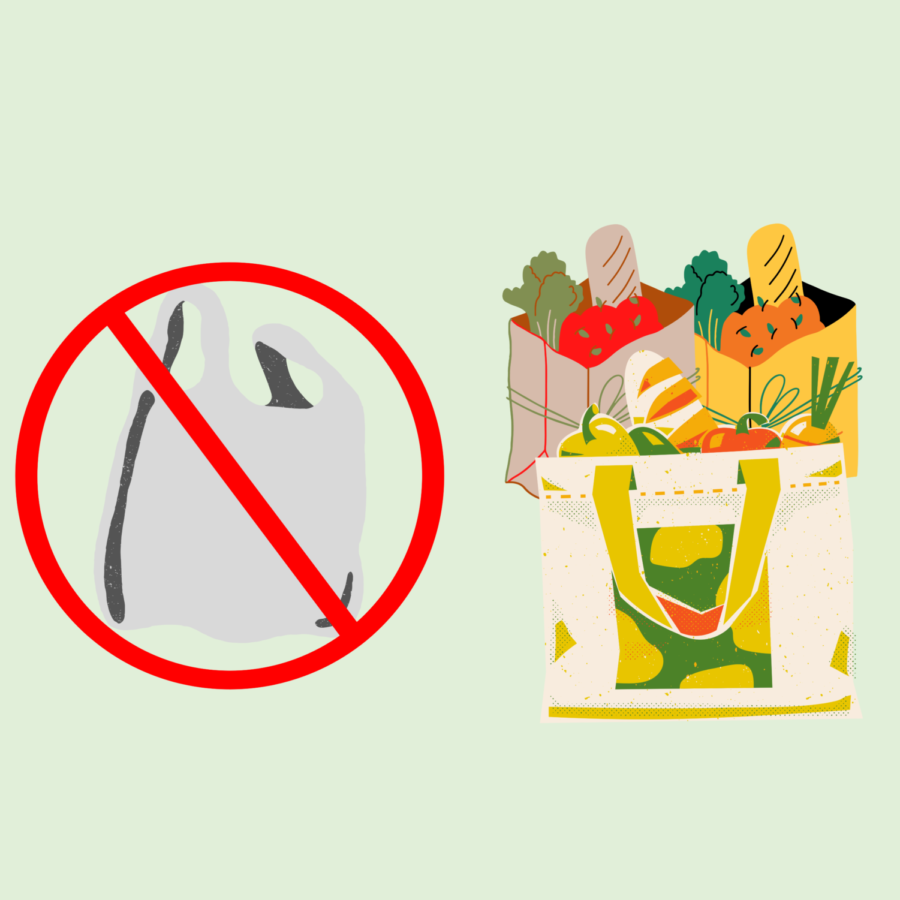 On May 4, the plastic bag ban took effect across the state of New Jersey. The law was signed by Governor Phil Murphy in November of 2020, and officially took effect on Wednesday after an 18-month grace period. 
New Jersey is the ninth state to adopt this law, with California being the first and Vermont being the second-most recent in 2019.
Plastic bags in grocery stores will still be used for produce items and baked goods that are on display or not individually wrapped; however, the use of plastic bags to carry groceries are banned from use in the state. 
According to NJ.com, people had mixed feelings less than 24 hours after the law was put into effect. A survey was sent to the Pascack Hills community to hear about the thoughts from students and staff.
Hills culinary teacher Julianne Downes and an anonymous freshman said that "it's about time" for the state to have this legislature in place. 
"[It's] so much better for our planet," Downes added. 
Hills junior Virginia Radcliffe agreed, "I think it will create a safer and cleaner Earth for us…I'm very pleased."
According to the United National Environment Programme, about 400 million tons of plastic is wasted annually across the globe. They also estimate that the Earth's oceans hold between 75 to 199 millions tons of plastic currently. 
When Murphy originally signed the bill on Nov. 4, 2020, he reflected on this upon signing. 
"Plastic bags are one of the most problematic forms of garbage, leading to millions of discarded bags that stream annually into our landfills, rivers, and oceans. With today's historic bill signing, we are addressing the problem of plastic pollution head-on with solutions that will help mitigate climate change and strengthen our environment for future generations," he said. 
Many stated that they think more can be done to help the Earth's environment, but that the ban is a start to making the planet better. 
Lori Birdsall, Secretary of Buildings and Grounds, shared, "I think it is a good start to an ongoing problem in our society. We still have a long way to go to preserve our environment." 
Hills art teacher Danielle Garretson added, "I think a bigger solution needs to be figured out for all plastic."
Teacher and internship coordinator Paul Henry echoed,"Conservation where some take drastic measures does not work; small measures by many can be effective."
Senior Ben Levin said that he wished the law would have been enacted sooner. 
"I think [the ban] is a great move. It's kind of about time it was passed though, it really should not have been delayed by a year and a half. Not with so much at stake for our planet."
Two students that filled out the form expressed their viewpoint as grocery store employees. 
An anonymous sophomore said, "I'm glad they are banning them because I see how many bags are used everyday, and you can see how it would be hurting the environment."
Junior Shaan Dalal added, "As a cashier, I feel like the bag ban makes my job a lot easier. It forces people to bring their own bags and when people bring their own bags, they generally bag their own groceries."
Others shared their general thoughts on the legislation. 
"I mostly agree with it," stated senior John Scozzafava.
An anonymous faculty member said, "I think it is important to reduce our usage but difficult to completely stop using them for kitchen and big garbage." 
Under the law, customers are able to continue purchasing garbage bags; however, restaurants and stores are unable to purchase plastic bags and styrofoam containers to be used or sold in their businesses. 
Before the ban took effect, environmental and public health experts shared their thoughts on its impact on the environment to NJ.com. 
"There's evidence from places like California that these types of bans do have an effect," said Daniela Shebitz, the executive director and associate professor at Kean University's School of Environmental and Sustainability Sciences. 
Marianne Sullivan, professor of public health at William Paterson University, agreed that it is a step, but thinks that the ban should include items such as plastic water bottles and utensils. 
Similarly to Henry's comment, the experts said that the environmental effect will depend on whether or not people in the state choose to follow it. 
"If we don't do anything, that is much worse than doing something," concluded Pankaj Lal, a professor of earth and environmental studies at Montclair State University. 
Sources: 
https://6abc.com/nj-plastic-bag-ban-new-jersey-in-effect-rule-when-does-start/11816257/ 
https://www.nj.com/news/2022/05/shoppers-caught-unprepared-but-some-show-support-for-njs-new-plastic-bag-ban.html 
https://www.northjersey.com/story/news/environment/2022/05/04/nj-plastic-bag-ban-date/9568824002/ 
https://www.ncsl.org/research/environment-and-natural-resources/plastic-bag-legislation.aspx#:~:text=Eight%20states%E2%80%94California%2C%20Connecticut%2C,bags%20at%20large%20retail%20stores
https://www.nbcnewyork.com/news/local/nj-plastic-bag-ban-goes-into-effect-starting-wednesday-what-you-need-to-know/3673544/#:~:text=Starting%20May%204%2C%20plastic%20bags,containers%20and%20cups%20from%20restaurants
https://www.nj.gov/governor/news/news/562020/20201104a.shtml 
https://www.unep.org/interactives/beat-plastic-pollution/#:~:text=Today%2C%20we%20produce%20about%20400,of%20plastic%20waste%20every%20year
https://www.nj.com/news/2022/04/will-the-plastic-bag-ban-in-nj-help-the-environment-heres-what-experts-say.html
Leave a Comment
More from the contributor(s):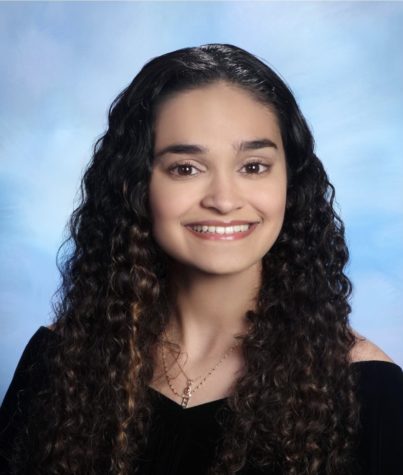 Briana Keenan, Editor-in-Chief
Briana Keenan is a senior at Hills. She joined the Trailblazer her freshman year as a staff writer and edited for the In-Depth and School News sections her sophomore and junior years, respectively. This year, Keenan is looking forward to being the publication's Editor-in-Chief and continuing to write, edit, and manage stories for the Hills community.

Fun fact: Over the summer, Keenan went to the School of the New York Times for two weeks.