The life and legacy of Queen Elizabeth II
After her passing last week, the United Kingdom entered their ten day mourning period.
Queen Elizabeth II passed away at age 96 on Sept. 8. She ruled United Kingdom for over 70 years, making her their longest reigning monarch.
The Queen's reign ended on Thursday after she passed away in her sleep while staying at Balmoral castle in Scotland. Following her death, the U.K. went into "Operation London Bridge."
This is a plan that was specifically designed for the death of the queen, which began with the Queen's private secretary calling the Prime Minister and Privy Council to tell them that the Queen has passed. Then the news went to the leaders internationally, along with the citizens of the U.K., and an official statement will be pinned outside of Buckingham Palace for the public to see. 
The U.K. is now in their ten day mourning period.
"
Queen Elizabeth was a life well lived; a promise with destiny kept and she is mourned most deeply in her passing.
— King Charles III
Pascack Hills senior Kaitlyn Lafferty said, "I was surprised to learn that the Queen had put in place such a detailed plan for her death before she passed. She still holds so much power and respect even after her death."
Queen Elizabeth's son, Charles, was named king on Thursday night.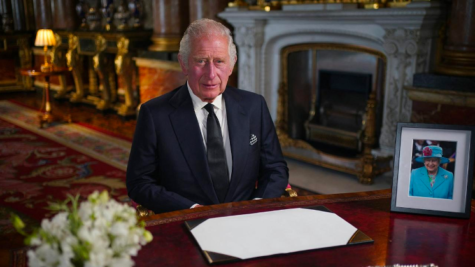 King Charles III was instructed to give a speech that night addressing the death of his mother and his new reign as king. 
"Queen Elizabeth was a life well lived; a promise with destiny kept and she is mourned most deeply in her passing. That promise of lifelong service I renew to you all today," he said.
King Charles's official corninatation will take place a couple months after the mourning period ends because the preparation that goes into planning a coronation takes time.
Queen Elizabeth began her 70 year reign in 1952, when she was only 27, following the death of her father. During her time as Queen she rebuilt Britain after World War II, was the first monarch to address the United States Congress, and contributed to over 600 British organizations.
"Queen Elizabeth established a sense of grace and respect and I hope that King Charles continues to honor that during his reign," said Hills senior Emily Sailer. 
Sources:
https://time.com/6211706/what-happens-when-queen-elizabeth-dies/
https://www.bbc.com/news/uk-61585886
https://www.ctvnews.ca/world/read-the-full-transcript-of-king-charles-iii-s-first-live-address-1.6061701
https://www.bu.edu/articles/2022/legacy-of-queen-elizabeth-ii/
https://www.sentinelassam.com/web-stories/most-notable-accomplishments-of-queen-elizabeth-ii-1704
Leave a Comment
More from the contributor(s):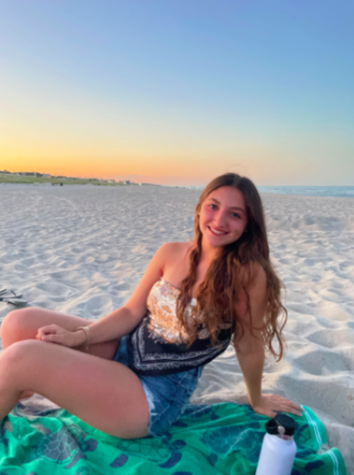 Rebecca Lovett, Life & Style Editor
Hills senior Rebecca Lovett is eager to be a part of the Trailblazer for her third year. She joined the publication her sophomore year as a staff writer and became a Life & Style Editor her junior year. This year, Lovett is eager to keep writing and editing for the section, covering trending topics and how they relate to the Hills community.

Fun fact: Lovett's favorite T.V. show is "Dance Moms."