Covenant School shooting marks 13th U.S. school shooting of 2023
The results of the 14-minute-long shooting containing 152 rounds of ammunition included the death of three nine-year-old children, an administrator, a substitute teacher, and a custodian.
Editor's note: The gender identity of the shooter still remains unclear, as stated by multiple publications. 
The Covenant School in Nashville, Tenn. is a private Christian elementary school, and on March 27, a former student executed his contrived massacre of six people. According to the police, the shooter was a 28-year-old transgender man named Aiden Hale. 
The results of the 14-minute-long shooting containing 152 rounds of ammunition included the death of three nine-year-old children, an administrator, a substitute teacher, and a custodian. Hale was killed by two responding officers at the school.  
As of April 13, no motive had been officially identified, meaning that this massacre had not been elevated to hate crime identification, despite claims that it was an attack on Christianity. Yet, there is no debate regarding the Covenant School shooting being an attack on people, instilling fear in schools across the United States, and increasing the number of school shootings in 2023 as the 13th, according to Education Week's 2023 School Shooting Tracker.
Despite not killing himself, Hale left behind a suicide note, shooting plans, and weapons upon investigation into his home. Hale was later identified by police to be transgender, using he/him pronouns. 
The usual post-school shooting rhetoric took a sharp turn when the school shooter was identified as transgender. Information on the shooter is limited, yet that has not stopped people from speculating that hormone treatment, anti-christian ideals, and rising trans violence may have been factors in this shooting.  
Weeks before the shooting, Tennessee Governor Bill Lee signed into law that gender-affirming health care would be banned for children.  Despite the shooter being a 28-year-old and reporters not knowing whether they were on gender-affirming drugs or not, correlations and contemplations have come up regarding Tennessee and trans discourse. 
Police claim that no evidence was found to allude that specific victims were targeted, only the school was targeted considering the map found of the school in Hale's home. Whether the massacre was connected to religious reasons is also up in the air until further investigations into Hale's writings. 
The parents of the shooter were clueless regarding Hale's possession of firearms, thus Hale was careful to hide that they legally purchased seven firearms. Each of the five local gun stores Hale purchased from was unaware or indifferent to their emotional disorder requiring doctor's care. 
Sophomore Jordan Lewis expressed her thoughts as a student in the wake of the Covenant School shooting.
"Gun violence is a problem that the U.S. has been facing for so long yet no one has done anything to solve it. School is a place where one should feel safe and secure and not feel unsafe or that their life could end due to unsafe regulations…As a student, I come to school to learn and enjoy time with my friends, not to feel unsafe and in danger of the possibility of a school shooting occurring," she said. 
Red flag laws are gun violence prevention laws in the United States that allow state courts to order the temporary removal of firearms from people who may be dangerous to themselves or others. Hale was not deemed dangerous by the court. However, Chief of Police John Drake claimed that if the police knew of Hale's suicidal and homicidal intentions, his weapons would have been taken away under the red flag laws. 
Three days after the shooting, on March 30, a march was held containing hundreds of children and parents at the Tennessee Capitol advocating for tighter gun control laws. Children and parents flooded the Senate and House Chambers' hallways and galleries, holding signs and chanting.
There have been numerous protests regarding gun safety in the past and many in the present, yet there is no telling what change will be made in the future. According to research by KFF, firearms are now the number one cause of death for children in the United States. Whether that will change is not in the hands of the children who have died but rather those living, fueled by sadness for those killed in the Covenant School shooting and all others. 
Hills Principal Tim Wieland expressed the necessity for schools to listen to students, staff, and parents for guidance on how Hills can or should change for the better.
"
In my eleven years at Hills, we have made many changes to our security procedures and to the actual building.
— Hills Principal Tim Wieland
"[The school climate surveys] are reviewed by a team of students, teachers, and counselors. Mrs. Pollinger, Mr. Piccini, Mr. Papa and I review them in detail as well," he said.
Wieland elaborated on Hills' focus on safety and changing with the precarious times.
"There are a number of different security drills that we run throughout the year. In my eleven years at Hills, we have made many changes to our security procedures and to the actual building," he said. 
It seems as though the aforementioned protests paid off, for, on April 3, Tennessee Governor Bill Lee along with Lieutenant Governor Randy McNally and Speaker Cameron Sexton announced safety changes for Tennessean public and private schools. 
The contents of this budget and bill extension proposal include more than $200 million for the security of public and private schools in Tennessee, the assurance of an armed security guard at each public school in Tennessee, and among other details, mental health resource access for Tennessean citizens. 
"
We want everyone at Hills to feel safe when entering our building.
— Hills Assistant Principal Derek Piccini
Assistant Principal Derek Piccini addressed Hills' safety protocols, highlighting the importance for schools to change for the better as a result of school shooting probabilities changing for the worse.
"We want everyone at Hills to feel safe when entering our building. Some changes we have made in the past few years are alarming some of our exterior doors, adding a buzzer entry to our front door, adding additional security cameras, and adding a drop-off bin to the front door," he said.
Sources:
https://apnews.com/article/nashville-school-shooting-covenant-school-5da45b469ccb6c9533bbddf20c1bfe16 
https://www.reuters.com/world/us/former-christian-school-student-kills-3-children-3-staff-nashville-shooting-2023-03-28/?UTM_CAMPAIGN=Big_Moments&UTM_SOURCE=Google&UTM_MEDIUM=Sponsored 
https://www.usatoday.com/story/news/nation/2023/04/04/nashville-police-officers-covenant-school-shooting/11601917002/ 
https://www.washingtonpost.com/health/2023/03/30/nashville-shooting-transgender-shooter/ 
https://www.tennessean.com/story/news/politics/2023/03/02/tennessee-governor-bill-lee-signs-anti-trans-bill-drag-restrictions-into-law/69937336007/ 
https://www.cbsnews.com/news/nashville-shooting-protests-tennessee-capitol-gun-control/ 
https://www.tn.gov/governor/news/2023/4/3/gov–lee–legislative-leadership-present-strong-school-safety-actions.html 
https://www.edweek.org/leadership/school-shootings-this-year-how-many-and-where/2023/01#:~:text=In%202023%2C%20we%20continue%20this,158%20such%20shootings%20since%202018%20
Leave a Comment
More from the contributor(s):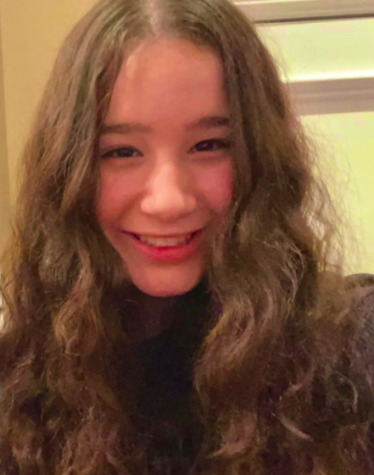 Paige Geanopulos, School News Editor
Hills junior Paige Geanopulos is looking forward to being a part of the Trailblazer for another year. She joined the publication her freshman year as a staff writer and edited for the In-Depth section her sophomore year. This year, Geanopolus is excited to cover breaking news stories within the Hills community.

Fun fact: Geanopulos loves the outdoors and hikes regularly.