Supreme Court overturns use of affirmative action in college admissions
Universities will no longer be able to consider an applicant's race during the admissions process.
On June 29, the United States Supreme Court overturned the use of affirmative action in the college admissions process in response to concern regarding the race-conscious admissions programs at two prestigious American universities: Harvard University, a private Ivy League institution located in Cambridge, Massachusetts, and the University of North Carolina (UNC), a top public institution with 17 campuses throughout the state of North Carolina. 
A predominantly conservative majority, the consensus reached by the Supreme Court emphasized this alleged bias argued by primarily conservatives that manifested from these prestigious universities, with a rule of 6-3 against the UNC system and 6-2 against Harvard.
Both accredited institutions ranked in the top 30 universities in the United States, UNC and Harvard are not places to shy away from academic rigor, with this displayed in their applicants that are usually considered to be among the most competitive in the country. Moreover, Harvard's association with the Ivy League, a group of eight elite private institutions in the Northeastern region of the United States, increases its reputation as a prestigious educational system. 
Affirmative action is an approach to increase opportunities for people who are underrepresented in various areas of society. From a college admissions perspective, the term refers to implementing admissions policies that increase the number of minority students on campus, people belonging to disadvantaged groups, or those vulnerable to discrimination. 
The overturning of affirmative action in the college admissions process means that universities will no longer be able to consider an applicant's race in selection. Several justices argued that Harvard and UNC's approaches to considering an applicant's race violated the promise of equal protection under the law.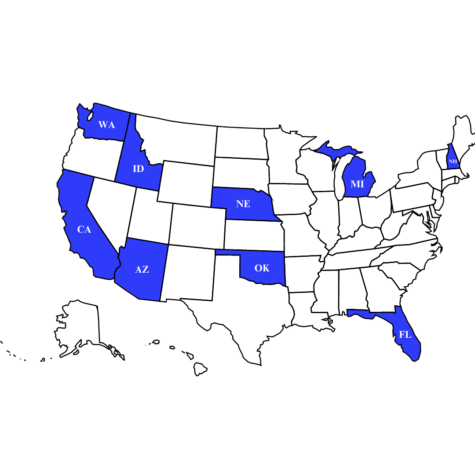 Although the liberal and conservative justices were pitted against each other in the final decision, the majority of the court supported the initiative taken by Students for Fair Admissions, a legal activist group led by campaigner of anti-affirmative action Edward Blum. 
Blum and his organization filed lawsuits against both Harvard and UNC in 2014. Likewise, the Students for Fair Admissions presented a stance to the court last October regarding Harvard's focus on race-conscious admissions. They argued that this evaluation technique when examining an applicant's qualifications violated Title VI of the 1964 Civil Rights Act, which prohibits discrimination based on race, color, or national origin. 
The college admissions process doesn't only emphasize the importance of excellent academics. Elite American universities pride themselves on their "holistic" approach to the admissions process, highlighting the importance of both academic and non-academic areas. 
Although each category is subjective to each university, some of the most conventional non-academic factors that universities take into account during the admissions process include extracurricular activities, first-generation college students, work and volunteer experience, personal qualities, talent and ability, geographical residence, and many more. This approach is meant to increase diversity among an individual school's student body. 
This view is supported by President Joseph Biden, with him "strongly" disagreeing with the court's final decision that resulted in the ruling. President Biden elaborated on his thoughts when questioned about the future of the United States law under the college admissions process. 
"Discrimination still exists in America. Today's decision doesn't change that," he said. 
In his speech from the White House, Biden advised colleges to persist and continue to value student diversity within their communities.
However, many argue that using race or ethnic status in the admissions process removes the focus from one's skills when applying to colleges. This opinion was employed by Chief Justice John Roberts, with him arguing that race-conscious admissions violated the Equal Protection Clause of the 14th Amendment. 
"Many universities have for too long wrongly concluded that the touchstone of an individual's identity is not challenges bested, skills built, or lessons learned, but the color of their skin," he wrote. 
Nevertheless, the majority opinion mentioned that the motivations behind UNC and Harvard's decisions were "well intentioned" and that universities should still be able to consider race's effect on one's life when assessing an applicant's profile and essays. 
Despite the arguments made to remove affirmative action from the admissions process, Harvard and UNC responded by presenting the stance that an applicant's race is only one component of their "holistic" viewing process. By removing affirmative action and race-conscious admissions, the school's representation of underrepresented minorities would decrease. 
"I believe our colleges are stronger when they are racially diverse. Our nation is stronger…because we are tapping into the full range of talent in this nation," Biden said. 
Many universities have supported the inclusion of affirmative action in the admissions process because many argue that it has increased the amount of diversity in the workforce and U.S. armed forces, providing a wider range of perspectives from people born from different backgrounds, different experiences, and potential adversity. 
Liberal Justice Sonia Sotomayor argued that removing race-conscious admissions from the application process does not guarantee equal protection and increases the likelihood of racial inequality in the education system. 
"
Today's Supreme Court decision in Students for Fair Admissions v. Harvard and Students for Fair Admissions v. University of North Carolina is a step backward for our nation,
— Vice President Kamala Harris
"Today, this Court stands in the way and rolls back decades of precedent and momentous progress," she wrote.
Liberal Justice Ketanji Brown Jackson also dissented and described the court decision's negative impact on the country in the future. 
"With let-them-eat-cake obliviousness, today, the majority pulls the ripcord and announces 'colorblindness for all' by legal fiat," she wrote. 
These statements also reflect the overturning of the 1973 lawsuit Roe v. Wade in 2022, which sparked controversy between liberals and conservatives nationally.
The consensus reached by the Supreme Court breaks the approximate 45-year precedent. This process was initiated through an executive order by John F. Kennedy in 1961 to uphold affirmative action, which his successor, Lyndon B. Johnson, further evolved. This precedent was questioned in multiple circumstances, the most notable being Regents of the University of California v. Bakke (1978) and Grutter v. Bollinger (2003). 
The Supreme Court's final decision based on the conservative majority overturned the court's ruling of Grutter v. Bollinger, which initially ruled for implementing race-conscious admissions to create more diversity among college campuses. Along with these cases, many more have sparked controversy over the years regarding affirmative action.
Vice President Kamala Harris also responded to the Supreme Court's decision in a statement from the White House, criticizing the decision as a choice for the nation to move in the wrong direction. 
"Today's Supreme Court decision in Students for Fair Admissions v. Harvard and Students for Fair Admissions v. University of North Carolina is a step backward for our nation," she said. 
Harvard and UNC provided statements in response to the Supreme Court's ruling. After the Supreme Court justices reached a consensus, Harvard reflected on the final decision by stating the importance of racial and cultural diversity in their student body and campus. 
"We write today to reaffirm the fundamental principle that deep and transformative teaching, learning, and research depend upon a community comprising people of many backgrounds, perspectives, and lived experiences. That principle is as true and important today as it was yesterday," Harvard wrote. 
UNC also reflected on the court's ruling with an individual statement.
"On behalf of the people of our state, we will work with the administration to ensure that the University of North Carolina at Chapel Hill complies fully with today's ruling from the nation's highest court. We intend for America's oldest public university to keep leading," said David L. Boliek Jr., the chair of UNC-Chapel Hill's Board of Trustees. 
Nine states have already taken the initiative to remove race-conscious admissions in their application process for public institutions: Arizona, California, Florida, Idaho, Michigan, Nebraska, New Hampshire, Oklahoma, and Washington. 
"
The world is a diverse place; colleges should be the same. The student body shouldn't mirror solely one person's identity,
— Anonymous rising Hills junior
In 1976, higher education student bodies were 80% white students; however, this number has decreased to approximately 52% as of 2023. In universities that had already jumped on the bandwagon to ban affirmative action before the Supreme Court's final consensus, a 2013 study demonstrated that these academically competitive public colleges experienced a 23% drop in students of color.
Removing affirmative action from the admissions process poses the question of whether legacy admissions should be allowed. The complex history of this topic has sparked controversy, and a future court discussion is a likely possibility.
The end of affirmative action also presents the possibility of a decreased likelihood of diverse student bodies among universities, with the possibility of more minority groups being less likely to apply to selective institutions because of the removal of affirmative action policies. 
Some argue that eliminating race-conscious admissions in the application process places more of an emphasis solely on merit. According to others, affirmative action is necessary for the college admissions process to improve campus culture and increase racial and ethnic diversity through the student body of a college campus. 
The ban on affirmative action by the Supreme Court's ruling opens up an unpredictable future for college admissions. A member of the Pascack Hills student body shared their opinion on the ban evaluating applicants' qualifications in the admissions process.
"The world is a diverse place; colleges should be the same. The student body shouldn't mirror solely one person's identity," said an anonymous rising Hills junior. 
Sources: 
https://www.bbc.com/news/world-us-canada-65886212 
https://www.reuters.com/legal/us-supreme-court-strikes-down-university-race-conscious-admissions-policies-2023-06-29/ 
https://www.usnews.com/best-colleges/rankings/national-universities 
https://www.northcarolina.edu/institutions/ 
https://www.usnews.com/education/best-colleges/ivy-league-schools
https://www.cbsnews.com/news/what-is-affirmative-action-history-college-admissions-supreme-court/ 
https://time.com/6291182/affirmative-action-supreme-court-decision-overturns/ 
https://www.cnn.com/2023/06/29/politics/affirmative-action-supreme-court-ruling/index.html 
https://www.bestcolleges.com/news/analysis/2020/08/10/history-affirmative-action-college/ 
https://www.reuters.com/legal/what-supreme-courts-ruling-affirmative-action-means-colleges-2023-06-29/ 
https://www.investopedia.com/terms/a/affirmative-action.asp 
https://www.collegeessayguy.com/blog/common-data-set
https://katiecouric.com/news/politics-and-policy/history-of-affirmative-action/ 
https://www.urban.org/urban-wire/future-college-admissions-without-affirmative-action 
https://www.cnn.com/politics/live-news/supreme-court-decisions/index.html 
https://www.supremecourt.gov/opinions/22pdf/20-1199_hgdj.pdfhttps://educationdata.org/college-enrollment-statistics
Leave a Comment
More from the contributor(s):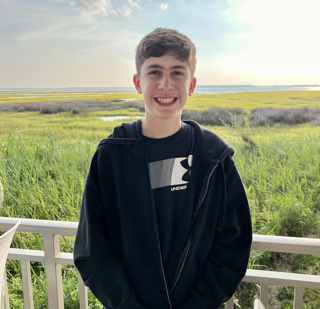 Thomas Samouhos, In-Depth Editor
Hills sophomore Thomas Samouhos is excited to be part of the Trailblazer for a second year. He joined the publication his freshman year as a staff writer and primarily wrote articles for the In-Depth section. This year, Samouhos is eager to cover In-Depth stories and work alongside his fellow editors.

Fun fact: Samouhos loves to travel, with his latest getaway being Ocean City, Maryland.