Senior-Directed One Act Plays
On the night of Wednesday, April 30th, six one act plays were performed on the Pascack Players stage; since mid-March, theater seniors prepared for this performance. The six plays were "Botany Bother" directed by Gabrielle Liriano and Melanie Lerch, "One Way or Another" directed by David Riverol, "Jury Duty" directed by Erica Kuenzler and Emma Sheinbaum (myself), "Family 2.0" directed by Lisa Caspari, Sara Biddle, and Jade Archer, "Super Hero Support Group" directed by Julie Gerstley and Bianca Canosa, and "Touched by an Alien" directed by Sara Wexler and Mila Lam.
Not only were these plays put together for the enjoyment of the audience, but they competed to have a place to perform at the Teen Arts Festival at Bergen Community College on May 30th. The two well-deserving plays that were selected for this honor are Liriano and Lerch's "Botany Bother" and Riverol's "One Way or Another."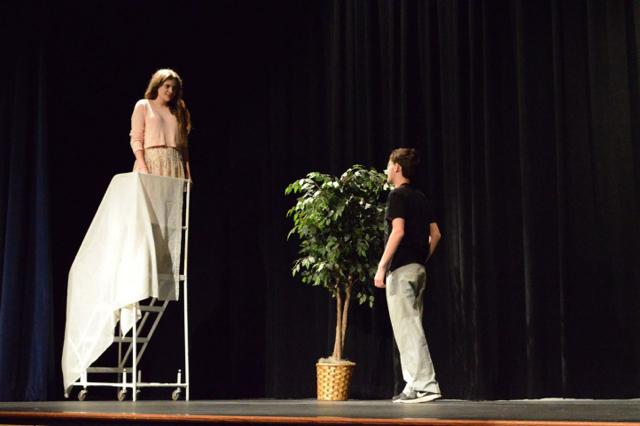 "Botany Bother" included the dynamic cast of Sam Dickson, Grace Johnson, Ariana Vergara, Jillian Richmond, Leighanna Virosco, and Cali Molinelli; the story follows an English botanist, Geoffrey, exploring the jungles with his partner Jean for a rare black orchid until they run into some trouble with the jungle's natives. "One Way or Another" follows a recently broken-up couple, played by Celine Mileham and Daniel Chatfield, with endearing humor.
Leave a Comment