Mrs. White: Current Media Specialist, Former Chef?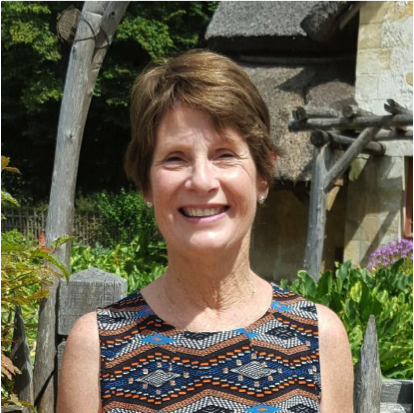 Deanna Hoffman
January 8, 2016
Clad in a white blouse and gold jewelry, Hills' very own media specialist, Mrs. White, sat comfortably in her office, ready to tackle any question that came her way. Today, the topic of discussion surrounded the rumors circulating the building regarding her past as a chef.
As a young girl, Mrs. White had always been the type to chase the fun of life and absorb everything great that it had to offer. Having said this, she did not have a specific dream career in mind, even when she was in college. With a keen artistic interest, she graduated college with a degree to teach art. However, it was tough for her to get an educator's job position after graduation, and decided to move towards commercial art. Commercial art, as she explained, deals with designing textiles and printed fabrics. With this occupation came countless hours in and out of New York City, which, although invigorating, can be exhausting – especially with a newborn. Her days in the textile industry needed to come to a close, and her sister had a proposal.
"My sister wanted to open this restaurant and I said, 'Yeah, alright I'll do it', so I took some classes at a natural foods cookery school, and we started this business in Montclair."
With very little background and interest in the culinary field, Mrs. White learned what she could in very little time.
"I really kind of learned on the job, to tell you the truth."
For 14 years, Mrs. White and her sister, along with their team, ran a very successful business. Not only were they successful, but also really enjoyed what they were doing, and had fun doing it. Their restaurant focused heavily on serving natural and organic dishes. Mrs. White says her most famous and decadent dish was her spinach lasagna.
Although running a business has its incredible benefits, Mrs. White shared the consequences, as well.
"The downside of it is that it's exhausting, you know? It worked for me when my kids were small because my sister and I would work alternate days. It got to be 14 years and we were like, 'Ugh, this is exhausting.' Virtually every Saturday night for 14 years, I worked. It's stressful – you have a snowstorm on a Saturday night, and it'll blow your whole week's revenue. The money's always fluctuating."
As the days grew longer, and her children grew taller, Mrs. White and her sister came to the conclusion that their restaurant-owning days needed to end.
"That's when we decided to sell it, and then I was kind of faced with what to do next."
While she still owned the restaurant, she had been returning books to her local library and noticed a sign asking for applications for a librarian's assistant. Thinking very little of it, she filled out an application. Soon after applying, she was promoted to be the children's librarian. And this, at Pascack Hills, is when Mrs. White began her journey that eventually led her to keeping Hills' library in check.
When asked if she would ever return to the culinary business, Mrs. White responded with a clear-cut, "no."
"You can always cook if you want to cook!"