What is a Virtual School Day?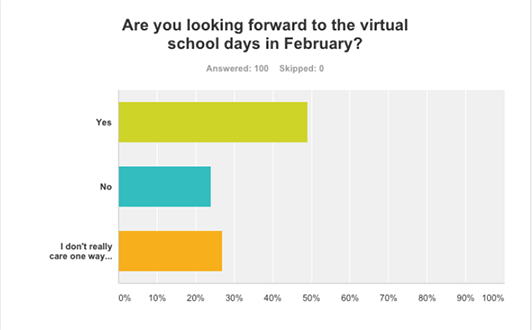 At Pascack Hills High School, on the days of February 2 and February 3, the student body and faculty will engage in a virtual school day. The first virtual school day took place two years ago, so many current freshmen and sophomores are wondering what a "virtual day" actually entails.
In an email, Mr. Gundersen, the superintendent of the Pascack Valley Regional High School Districts, spoke about the virtual days.
"We have learned from our first virtual day two years ago, and our teachers and administrators are eager to further improve upon our ability to provide an effective model of virtual or blended learning opportunities for our students."
Mr. Gundersen explains how February 2-3 will still be official school days, as the school building will be open for those who would like to complete their school work in a productive environment. Students are encouraged to complete meaningful assignments online during the upcoming virtual days, as instructed by their teachers.
Mrs. McDonald, an English teacher at Pascack Hills, conducted a survey that asked 100 students, from different grade and academic course levels, general questions regarding their thoughts about the virtual days. The student body seems split as to whether or not they are excited about them.
An anonymous source who would like to give advice to teachers about the virtual days said, "Keep the work enjoyable and realistic in terms of time."
Additionally, a student who has already experienced a virtual day shared his or her opinion on the subject. "I ended up doing a lot more work than I would've done in class; it was very stressful, and if I was unable to complete something before 3 p.m., I was so worried."
Other students, however, appear to be excited about the prospect of virtual days and the change of pace from the normal day-to-day. "They are giving us virtual school days to give us a break and do something different. After months of doing the same thing every day, it can get boring, and this would make our school day more interesting and unique."
When asked about the goal of virtual days, Mr. deMarrais, the principal of Pascack Hills, responded by saying, "One purpose is to continue to provide students with experiences in blended learning, things that they maybe will need in their college careers." Mr. deMarrais elaborated, saying that another purpose is "to provide a little bit of a change of pace at the midpoint of the school year."
Leave a Comment
More from the contributor(s):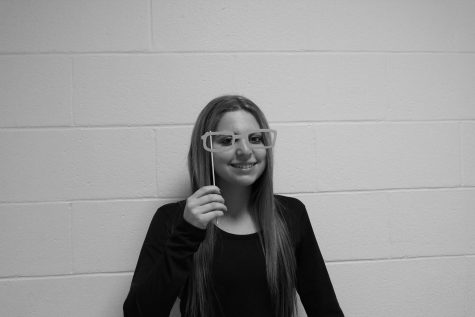 Perri Cochin, Arts and Entertainment Section Editor
Perri Cochin is a junior at Pascack Hills, and is the arts and entertainment editor for the Trailblazer. Perri is very passionate about writing, and took journalism last year. This is Perri's third year on the school newspaper, and she loves to share her creative ideas with the other writers. In addition to being an editor for the Trailblazer, Perri participates in many other clubs, and is on the varsity tennis team. Being an editor on the Trailblazer has allowed her to grow as a writer, in addition...